Hammond Stadium was closed for renovations, so the fans that usually went inside to check their seats couldn't. If they did, they'd be shocked to find out there weren't any seats to check!
"We're thinking of doing a bring your own seat promotion," one of the staff members told me with a laugh.
The seats are in those brown boxes and yes the crews are frantically trying to get them all bolted in place in time for the start of spring training.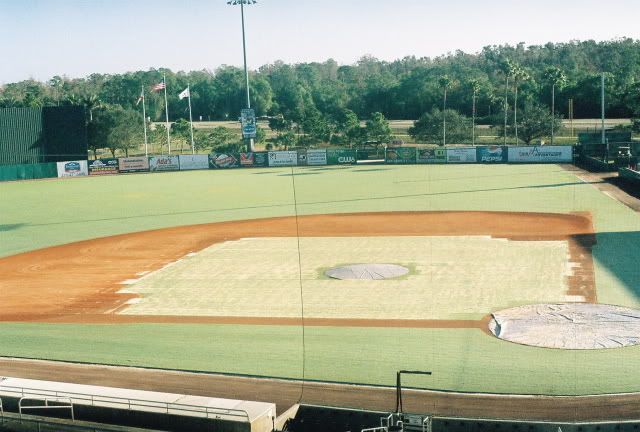 The field is showing winter colors and could use some work before the start of spring training as well.
The waterfall out in front is also getting cleaned out and spruced up. It's only one month more and pitchers and catchers will be here.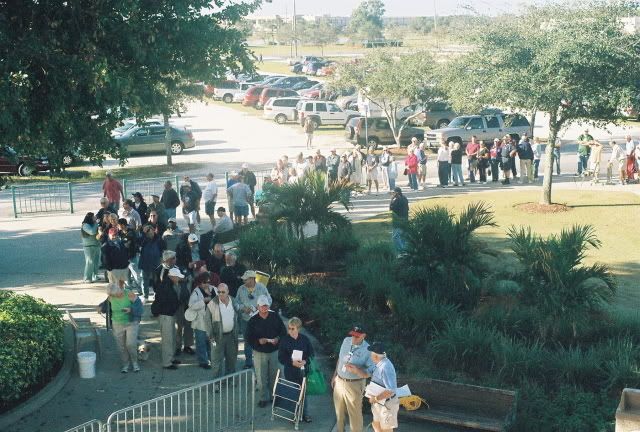 The line for single game was extensive this year, probably longer than anything we've seen in the past. It started up a the boxoffice and went all the back past to the training complex .
More the line, as it winds it's way backwards....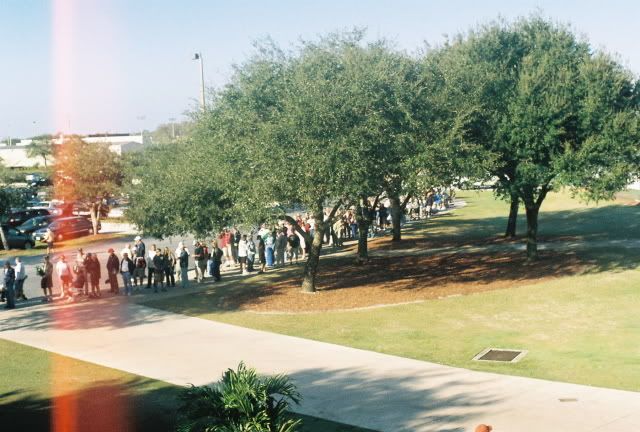 A shot from another angle. Look at all those people!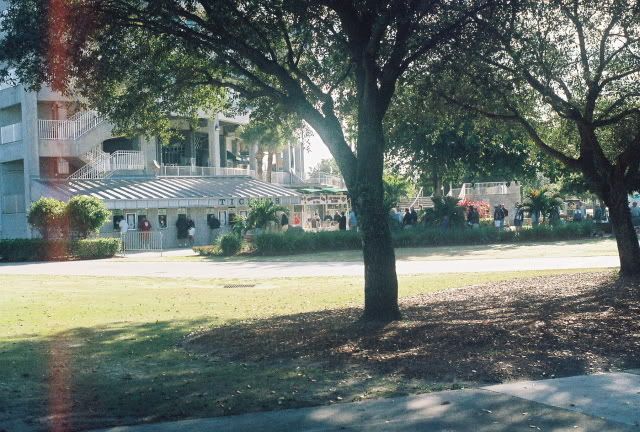 Still, it was orderly with all of the ticket windows open and there weren't any fist fights.
Oh, here's T.C. Bear with refreshments for those waiting in line.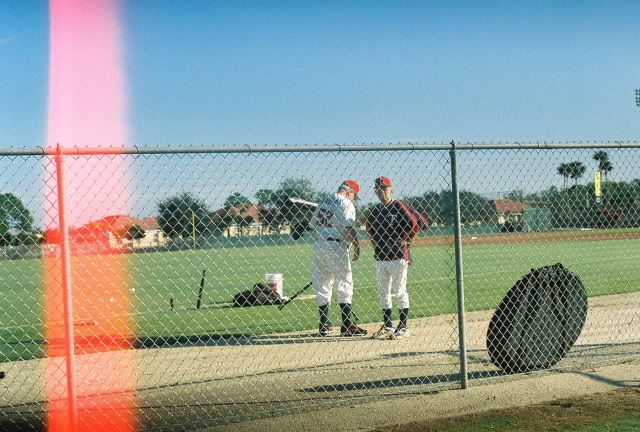 For the little one, the Twins where holding their
Free Youth Clinics
. The Clinics run every Saturday through February 16th.
Grandpa Mauer was on hand to demonstrate Joe's Quickswing machine and to help the kids with their batting. It was a great day to be out at the stadium and everyone enjoyed themselves!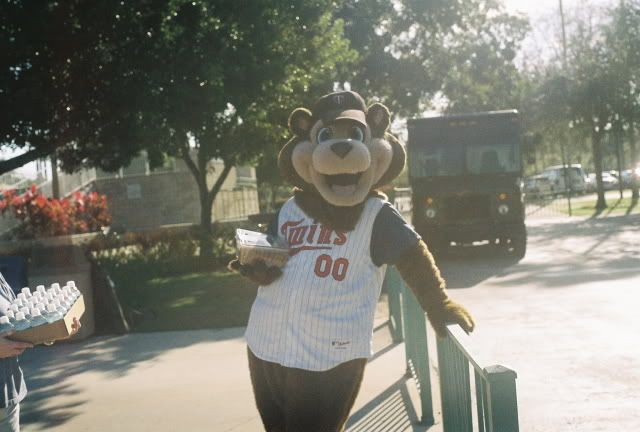 Especially T.C. Bear, the very best mascot of any sports team, anywhere!
In other news, the Twins released their minor league invitees to major league camp. New Britain's
Drew Butera
and Fort Myers Allan de San Miguel will be helping out with the catching duties, as will
Eli Whiteside
who was signed as a free agent on November 21, 2007. Whiteside is expected to start the 2008 season with the Rochester team.
Infielders Chris Basak,
Howie Clark
,
Alejandro Machado
,
Randy Ruiz
and former Miracle Felix Molina and
Tommy Watkins
were invited.
Jon Knott
, a free agent who was signed on Nov. 23, 2007 is the only outfielder that was invited to camp.
Former Miracle
Brian Duensing
,
Ricky Barrett
and Armando Gabino were three of seven pitchers invited. The other four were all recent free agent signees:
Mariano Gomez
,
Randy Keisler
,
Casey Daigle
and
Zach Day
.
Tom Kelly, Tony Oliva, Phil Roof and Terry Steinbach , as well as National Baseball Hall of Famers Rod Carew, Harmon Killebrew and Paul Molitor will be on hand to help the major league staff during spring training.
Twins' pitchers and catchers report to Spring Training in Fort Myers, Florida Sunday, Feb. 17 with workouts beginning Feb. 18, while the balance of the squad reports on Friday, Feb. 22 with the first full-squad workout taking place Saturday, Feb. 23. The Twins annual photo day will be held Monday, Feb. 25 at 8 am.
The Twins, who have a 31-game Grapefruit League exhibition schedule, will open their spring home season on Friday, Feb. 29 vs. the Boston Red Sox at 7:05 pm (EST). For more information on individual tickets to Twins Spring Training home games, call 33-TWINS or 1-800-33-TWINS or by visiting the Twins website at
twinsbaseball.com
.