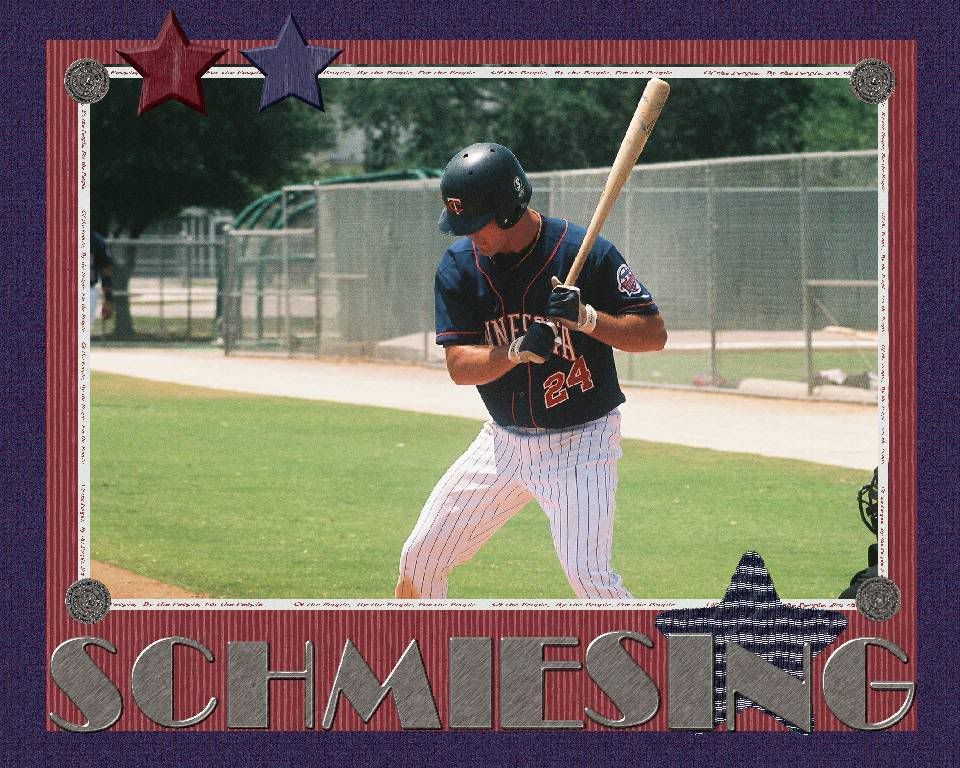 A Beloit Snappers Press Release
The roster for the Beloit Snappers keeps turning over as the Western Division leaders lost three players to injury and add two more from the Elizabethton Twins.
Outfielder
Chris Parmelee
(left hand), outfielder
Joe Benson
(lower back) and catcher
Jair Fernandez
(right wrist) have all been placed on the disabled list. To help fill the void left by those three, the Minnesota Twins have promoted outfielder
Andrew Schmiesing
and infielder
Rene Leveret
from Elizabethton to the Snappers.
Parmelee is batting .239 with 14 home runs and 49 RBIs so far this year. Chris is just one home run shy his season total from a year ago and has played in roughly half as many games (69 to 128). The outfielder from California was the Twins' first round pick (20th overall) in 2006.
Benson is currently hitting .248 with 16 doubles, 39 runs and 17 stolen bases in 69 games. Last season, Joe had 18 doubles and 18 stolen bases in 122 games played. Benson was the Twins' second round pick in the 2006 draft.
Fernandez is batting .283 with eight doubles and 20 RBIs in 36 games. Jair was also named to the Midwest League All-Star Team that took place earlier this month in Midland, Michigan. Fernandez was acquired by the Twins from the Seattle Mariners this past offseason.
Andrew Schmiesing
comes to Beloit after spending just seven games in E-town. The 6-4 outfielder was hitting .379 with 11 hits and five RBIs while slugging .517 for the Elizabethton Twins.
Schmiesing was the Twins' 11th round pick in the 2007 draft out of St. Olaf College. Last season he was with the GCL Twins where he led the team in on-base percentage (.421) and tied for the team lead in walks (18).
Rene Leveret
joins the Snappers after playing in nine games for the Elizabethton Twins. While he was there, Leveret hit .306 with three doubles, two homers and six RBIs.
Rene was signed as a non-drafted free agent by the Twins on August 28, 2003. Last year at E-town, Leveret led the league in RBIs (65), tied for third in walks, tied for fourth in hits and tied for sixth in home runs.
Both Parmelee and Fernandez's injuries are retroactive to June 26th with Benson's retroactive to June 27th.
The moves leave Beloit's active roster at 23, two below the Midwest League maximum.
In a related move, the Elizabethton Twins added
David Martin
to the roster. Martin, a left handed pitcher as the Twins 17th round draft pick, 516th overall from Louisiana State University. Martin did not pitch in LSU's 2007 season following hip surgery. He pitched in the summer of 2007 in the Northwoods League, recording a 2.72 ERA in 39.2 innings while posting 38 strikeouts. The 6'2" 193 pound native of Boaz, Alabama, was named the No. 9 prospect in the Northwoods League by Baseball America magazine – the magazine cited his plus-90s fastball and his loose arm action.
Martin was 5-3 with a 5.08 ERA in 88.2 innings pitched for LSU last season. He walked 37 and struck out 81.