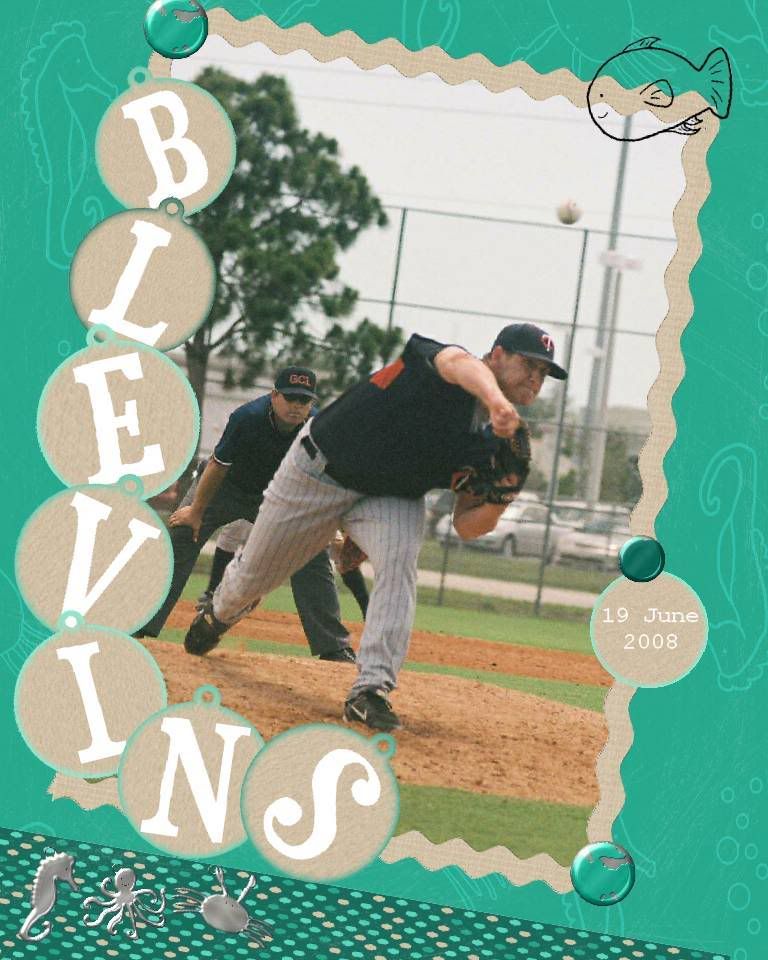 Elizabethton 12 at Danville 3
W: T. Wright (4-0, 3.20); L: P. Clemens (3-3, 3.39); SV: S. Blevins (1)
HR: None.
The Elizabethton Twins clinched their playoff berth Friday night with a resounding defeat of the Danville Braves.
Chris Shehan
singled off Elizabethton starter
Thom Wright
in the bottom of the 2nd, then stole 2nd. A wild pitch by Wright moved Shehan to 3rd and
Mike Elkerson
doubled him in to give the Braves an early one run lead.
Nathan Hanson
reached on a fielding error in the top of the 3rd.
James Beresford
laid down a sac-bunt, but a throwing error by Braves pitcher
Paul Clemens
sent Hanson to 3rd and Beresford to 1st.
Dominic De La Osa
singled, loading the bases.
Nick Romero
's follow up single scored Hanson.
Jon Waltenbury
sacrificed Beresford in, and one out later, a wild pitch by Clemens allowed De La Osa to score. Romero would be left stranded when
Michael Harrington
was called out on strikes.
Shehan again singled in the bottom of the sixth then stole 2nd base. With 2 outs on the board,
Mike Elkerson
singled. Elizabethton Field manager
Ray Smith
called for a pitching change, getting
Steve Blevins
onto the mound to replace Wright.
Jesus Sucre
singled off Blevins to plate Shehan, but the former GCL Twin then struck out
L. V. Ware
, leaving two men stranded.
Hanson took a walk in the top of the 7th with one out on the board. The Braves would bring
Brandon Beachy
in to replace Clemens, and Beresford greeted the new hurler with a single.
De La Osa
drew a walk. and a wild pitch by Beachy moved the pair. Romero sacrificing in Beresford to make it 4-2 Twins.
Evan Bigly
would reach on a fielding error by Ware in the top of the 8th. Harrintong would single and a fielding error by
Camilo Parra
advanced the runners.
Alex Soto
singled out to left to drive in Bigley, and a wild pitch by Beachy put Harrington over the plate.
Angel Morales
would fly out to right and Hanson would be hit by a pitch before the Braves replaced Beachy with
Derick Himpsi
, who got Beresford to ground into a double play to retire the Twins.
Shehan would take a triple of Blevins in the bottom of the 8ths and come home on Parra's ground out. Blevins got
Shayne Moody
to ground out as well then struck out
Mike Elkerson
to send the Twins up to bat again.
With a 7-3 lead, De La Osa and Romero would take back-to-back walks to start the ninth. Waltenbury ground into a force out, that put runners at the corners.
Evan Bigley
reached on a fielder's choice, but the Braves could not make the play at the plate, and De La Osa scored. Harrington doubled in the the remaining runners to make it 10-3 Twins. Soto took a walk, and wild pitch by Himpsi put Harrington on 3rd. Morales then walked the bases full. Hanson reached on a force attempt that scored Harrington. De La Osa, batting around the order, took a walk as well to force in Soto to make the game 12-3. The Braves would have to call in pitcher
Rico Reid
to get Romero to pop out, getting them out of the bases loaded jam.
Romero was 2-for-4 at the plate with a walk and a pair of RBIs. Harrington was 2-for-5 with a double, two runs and two RBIs. De La Osa was 1-for-3 with 3 walks, a pair of runs and a run scored. Soto and Beresford were 1-for-4 each; Soto with a walk, a run and a run scored, a Beresford with a pair of runs.
The win was Wright's fourth, Blevins picked up the save, his first since his promotion from the GCL Twins.
In defeating the Braves, the Twins also allowed Pulaski to clinch, so the 2008 Appalachian League playoff match is now set.
Elizabethton faces Danville one more time on Saturday night with a 7:00 PM start, then hosts Princeton for a three game homestand to complete their regular season.
Box
Log
TriCity Sports
Danville Braves/OSC
MLN Raw Feed
The Elizabethton Twins dominated the Appalachian League's All-Star Team list, filling eight selections.
Dan Osterbrock
was named Pitcher of the Year. The University of Cincinnati product leads the league with 100 strikeouts and 73 innings pitched and ranks second with seven wins. The 21-year-old southpaw is 7-2 with a 3.08 ERA in a dozen starts, was named Pitcher of the Week on July 7 and has held opponents to a .239 batting average.
Osterbrock struck out 12 batters in consecutive starts on July 24-30. He's fanned at least 10 in five of his last seven starts, allowing 15 earned runs in that span.
GCL alumni
Mark Hamburger
was named Reliever of the Year; outfielders
Evan Bigley
and
Angel Morales
were named to the list as was first baseman
Jon Waltenbury
in the designed hitter role.
Brad Tippett
was also added to the All-star pitchers' list.
Elizabethton's
Ryan Hedwell
was named trainer of the year by the Professional Baseball Athletic Trainers Society.
Bigley ranks second in the league with 14 homers and 46 RBIs. He hit .394 in June and cemented his spot on the All-Star roster last week when he hit two homers and drove in five runs against Princeton.
Tippett opened eyes last season for the Twins with an 0.93 ERA. The Australian was 8-3 with a 2.63 ERA in 13 starts this season. Hamburger, a Minnesota native, has 13 saves and 39 strikeouts over 35 2/3 innings.
Morales was the Twins' third-round pick in 2007 and hit .313 in his second Minor League season with Elizabethton. The center fielder, who spent his first professional season with the GCL Twins, leads the Appy League with 15 homers to go with 28 RBIs.
Waltenbury, a 2006 seventh-rounder and member of the 2007 GCL Twins squad, is hitting .331 with 10 homers and 43 RBIs. (
TriCities Sports
)
---
DSL Twins 5 at DSL White Sox 1
W: C. Ciurcina (3-2, 3.68); L: Y. Rodriguez (2-2, 2.65)
HR: None.
The DSL Twins defeated the DSL White Sox while the DSL Indians did the Twins a favor, blanking the DSL Yankees2 to leave the Twins alone atop the DSL Boca Chica North Division.
The Twins wasted no time getting on the board as
Wilfy Gil
reached on a fielding error and made his way to 3rd base.
Danny Santana
sacrificed him in to put the Twins on the board. A fielding error by Lara would prove costly however, as Santana, who would have been safe at first tried to make it to second, but was take out at the base.
Oswaldo Arcia
doubled before
Jairo Perez
reached on a fielding error, moving Arcia to 3rd.
Jairo Rodriguez
singled Arcia home. A passed ball by
Daniel Yepez
moved the two runners.
Eliel Sierra
hit into a ground out, allowing Perez to score and giving the Twins a 3-0 lead.
The Sox took out back in the bottom of the inning with
Jeffer Patinod
doubling, then coming home on a
Angel Ferreiras
single.
The Twins answered back in the top of the 2nd however, as
Yorby Martinez
drew a walk to lead off.
Yancarlo Franco
would ground into a force out, but Gil was then hit by a pitch, moving Franco to 3nd. Sanatana singled, but Franco would be taken down at home leaving runners on 2nd and 3rd. Arcia singled to bring in Gil. Santana would try to come home as well, but was taken down at the plate, sending the Sox up to bat again.
No worries though.
Cesar Ciurcina
would hold the White Sox to only 4 hits over five innings while striking out six.
Renzi Reveroi
took over for the next two allowing 2 hits and walk and striking out 4.
Jhonny Garcia
struck out 2 in the 8th inning.
Ronny Juma
would be on the mound for the Twins in the top of the 9th and would take
Manuel Soliman
and Martinez out on strikes before walking Franco, who then stole 2nd. Gil then tripled him in for an extra marker before Santana popped out, putting the Twins defensive unit back into play.
Edison Alvarez
used three quick outs to end the game.
If the Twins can defeat the Indians on Saturday at Baseball City, or if both the Twins and the Yankees2 drop their final games, the Twins, who have won their last six, will clinch their playoff berth.
Box
Log