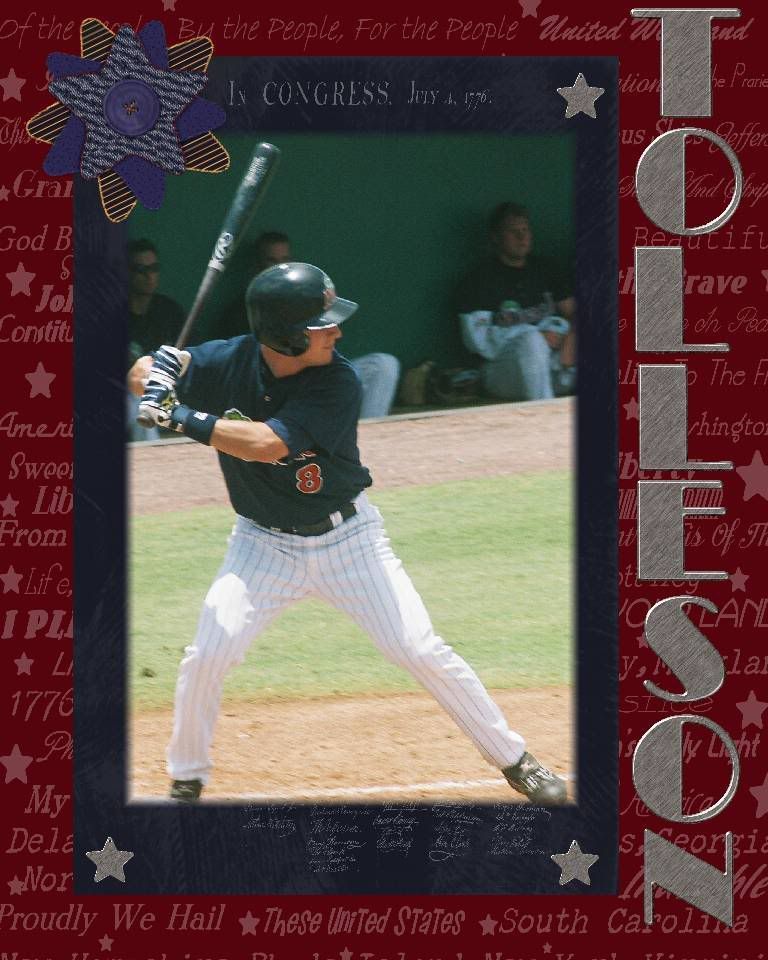 Portland 4 at New Britain 8
W: R. Mullins (4-2, 3.04); L: C. Vasquez (0-1, 27.00)
HR: POR: Z. Daeges (1). NBR: D. Winfree (10).
Ryan Mullins
picked up his 4th win of the 2008 season in part one of a split-game double header on Saturday afternoon at New Britain Stadium. Mullins allowed 4 runs - only one earned - on 4 hits and 1 walk while striking out 5 over six innings.
Brock Peterson
's fielding error in the first allowed
Jeff Corsaletti
to reach from the lead off position in the first inning. A
Iggy Suarez
ground ball moved Corsaletti to 2nd.
Zach Daeges
then doubled in Corsaletti with Suarez ending up on 3rd.
Mark Wagner
would get taken out on strikes and
Aaron Bates
would pop out before a
John Ottness
ground ball to left allowd the pair of runners to come in, giving Portland an early three run lead.
David Winfree
would homer in the bottom of the 2nd - this 10th of the season - to take back one run. After
Matt Moses
was taken out on strikes,
Trevor Plouffe
tripled, then came home on a
Dustin Martin
ground ball to cut the Dogs' lead to only one.
In the bottom of the 4th, Plouffe would take a walk, and Martin would be hit by a pitch to put two runners on base. Then pair then worked a double steal.
Jeff Christy
's sac-fly brought in Plouffe. Martin would then steal 3rd, just in time for
Steve Tolleson
's line drive to bring him in to put the Cats up by one.
Daeges homered in the top of the 6th to make tie the game up again, but New Britain would take advantage of
Carlos Vasquez
in the bottom of the stanza.
With one out on the board, Plouffe and Martin hit back-to-back singles. Christy would reach on a fieldign error by
Andrew Pinckney
which also allowed Plouffe to score. Tolleson's grounder to center field allowed Martin and Christy to score. Tolleson would advance to 2nd on the throw, which worked out well as
Erik Lis
doubled to bring him in. Giving the Rock Cats a four run lead.
Zack Ward
finished up the game, allowing on 1 hit in the final inning.
Luke Hughes
saw his 17-game hitting streak snapped, as he went 0-for-4 at the plate, with one strike out.
Tolleson was 4-for-4 with 1 run and 3 RBIs in the lead off slot. Plouffe and Martin were both 2-for-2, Plouffe with a walk and 3 runs and Martin with 2 runs and 1 RBI for the Rock Cats.
The two teams play an evening game, starting at 6:35 PM Eastern Time.
Boxscore
Log
Rock Cats
Sea Dogs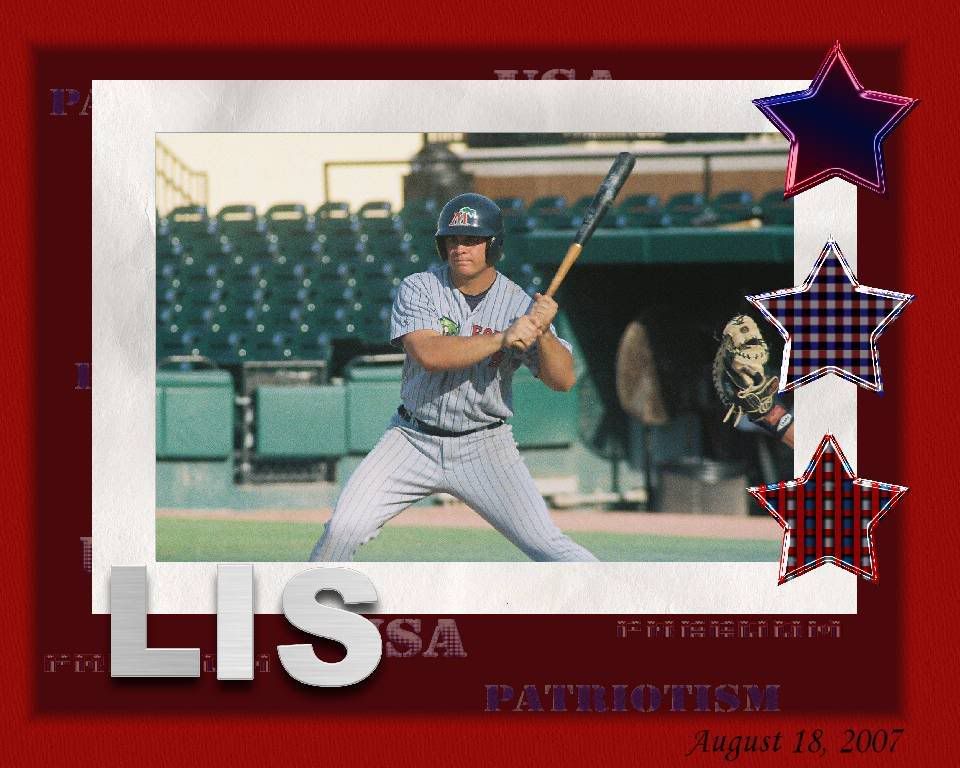 Portland 6 at New Britain 2
W: T. Hottovy (1-0, 3.60); L: J. Miller (1-1, 3.94)
HR: POR: A. Bates (2). NBR: B. Peterson (4).
The Portland Sea Dogs rocked the New Britain Rock Cats 6-2, in Saturday's night cap. Portland would get to New Britain starter
Jason Miller
in the top of the second when
Zach Daeges
walked. He would be caught stealing however, so when
Andrew Pinckney
doubled, there was no one on base for him to drive in. No problems there,
Ryan Khoury
singled Pinckney in for the first run of the contest.
In the top of the 4th with two outs on the board,
John Otness
would be hit by a pitch. He then advanced to second on a called balk. Pindkney would take a walk, and Khoury would double hin the pair. That finished it for J-Mill, who turned the mound over to
Jay Sawatski
.
Mickey Hall
's grounder to right brought in Khoury giving the Dogs 3 more.
An
Erik Lis
single followed by a
Brock Peterson
home run provided the offense for the Cats in the bottom of the stanza.
The Boston farm club however wasted no time taking it back as
Jeff Corsaletti
singled out to center, then stole 2nd base.
Aaron Bates
would then put one over the fence to give the Dogs their bone.
Lis and Peterson both finish up 2-for-3 with a run, Peterson with 2 RBIs.
Dustin Martin
was 2-for-3 as well, but did not factor into the scoring.
Boxscore
Log
Rock Cats
Sea Dogs
NB Herald
Around the EL
Courant
Portland Herald-Press