GCL Reds 1 at GCL Twins 5
W: M. Garcia (2-1, 3.61); L: E. Hildenbrandt (3-2, 2.92); SV: M. Schiavoni (2)
HR: TWI: T. Ladendorf (1).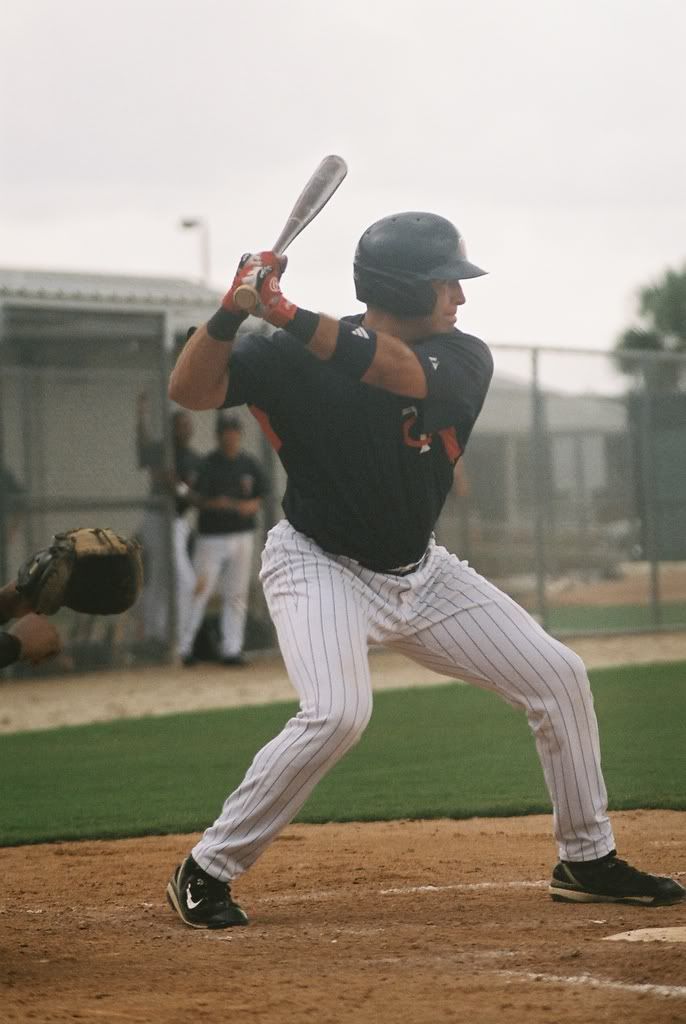 The Twins took an early lead Friday at the Lee County Sportsplex and never relinquished it, picking up a 5-1 win over the 3rd placed Reds in the South Division standings.
Andres Diaz
singled his way onto base and one out later,
Tyler Ladendorf
hit his first home run of the season over the left field. That was definitely a feel good run as Ladendorf has struggled at the plate this season and everyone has been pulling for him.
Maurico Pimentel
and
Kevin Coddington
hit back-to-back singles off Twins starter
Martire Garcia
.
Alexis Oliveras
singled to drive in Pimentel for the Reds lone run. Garcia would induce
Humberto Sosa
to ground into a double play and then took
Eli Rimes
out on strikes to retire the side.
Jakub Hajtmar
doubled in the bottom of the sixth, and Gonzalez singled him in.
Andres Diaz
would take a single too, but
Hyeong-rok Choi
would flyout, ending the inning.
The Reds replaced Canadian hurler
Evan Hildenbradt
with
Bryan Gardner
in the bottom of the seventh. Ladendorf would go down on strikes, but
Danny Rohlfing
drew a walk.
Herbert Lara
singled and
Arron Hicks
doubled to score the pair, to give the Twins their fourth and fifth runs.
Garcia worked six for the Twins allowing just the one run on 3 hits and a walk while striking out six. He's been somewhat of a human strike out machine all season long.
Mauro Schiavoni
picked up his second save of the season, allowing a pair of hits while fanning two over three innings.
Ladendorf lead the attack, going 2-for-3 at the plate with run and 2 RBIs. Diaz would finish up 2-for-4 with a run, while Hicks, Hajtmar,
Danny Ortiz
, and Gonzalez were all 1-for-4, Hajtmar with a run, Hicks with 2 RBIs and Gonzales with one, leaving Ortiz to be the one hit wonder of the game.
Lara finished up 1-for-3 with a run at the bottom of the order. Rohlfing would hit 0-and-2, but parlayed a walk into a run for the Twins.
The Twins finish off this four game set on the road against the GCL Red Sox at the City of Palms Complex. As it's Saturday, the game beings at 10:00 AM. The Twins then rest on Sunday.
Box
Log
The Dominican Summer League game between the DSL Cubs1 and the DSL Twins was postponed due to rain from Tropical Storm Fay, which is likely to threaten the Florida coast early next week. The DSL Twins are schedule to take on the DSL Reds on the road on Saturday, weather permitting, for a 10:30 AM game. With seven games left in the season, it's likely that the game will not be made up.