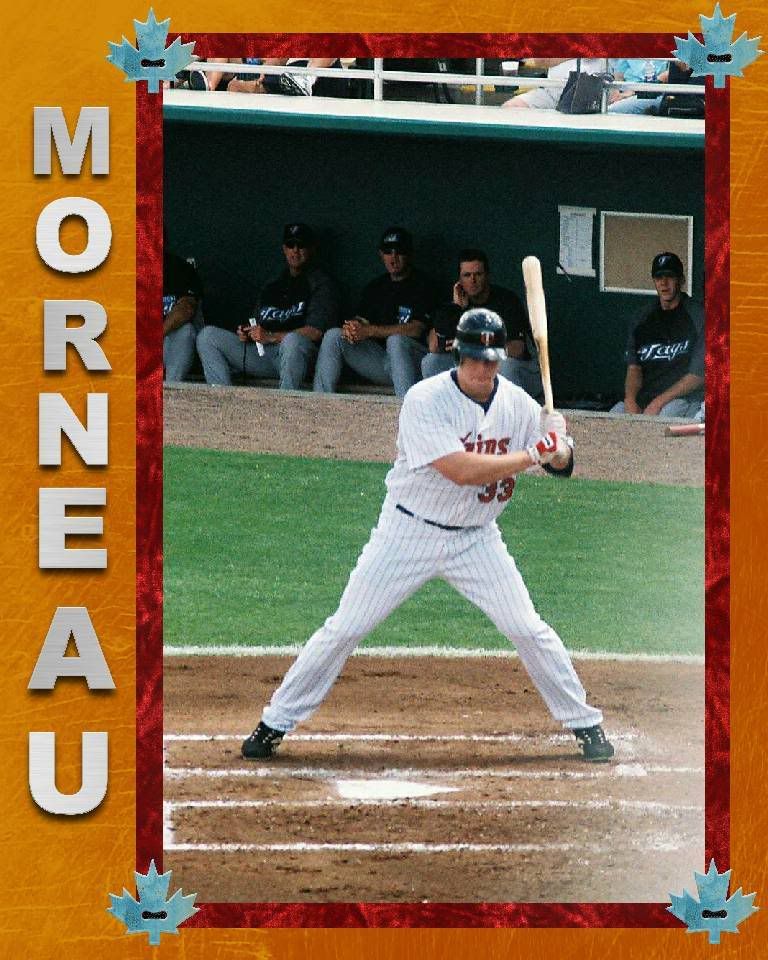 Beloit 1 at Great Lakes 2
W: M. Ramirez (1-0, 0.00); L: M. Tarsi (0-6, 6.75)
HR: None.
Mike Tarsi
dueled Great Lakes'
Justin Miller
, with both teams staying off the board for seven innings.
Joe Benson
singled in the top of the 8th and moved to 2nd on
Ben Revere
's ground out.
Garrett Olson
singled to get Benz to 3rd, and
Chris Parmelee
's sac fly brought him over the plate for the first run of the contest.
The Loons wasted no time in retaliation however, with
Jaime Ortiz
hitting a double out to right field. With one out on the baord,
Pedro Baez
doubled, trading places with Ortiz.
Scott Van Skye
found his own double one out later to give Great Lakes a pair of runs.
Tarsi would go the distance allowing both runs on five hits and 1 walks while striking out 6, but would still take the loss despite a delightful performance.
Boxscore
Log
Loons
Midland News:
video highlights!
New Hampshire 6 at New Britain 12
W: K. Aselton (2-0, 1.13); L: S. Richmond (2-3, 6.68)
HR: NHM: J. Butler (3), R. Klosterman (2). NBR: D. Winfree (5).
Toronto's High-A farm team loves to put a hurt on Fort Myers when they come into town. This time, in New Britain, it was the Jays AA farm that found hurt, as the Rock Cats pounded out 12 runs on 11 hits.
A 7-run fourth inning that finished out with a grand slam by
David Winfree
to center put the Fisher Cats in a seven run hole that they couldn't get out of.
Steve Tolleson
was 3-for-3 a walk, 3 doubles, 3 runs, and 2 RBIs;
Trevor Plouffe
was 2-for-4 with a double and 2 runs.
Dustin Martin
was 2-for-5 with 2 runs and 2 RBIs.
Luke Hughes
was only 1-for-5 with 1 run and 1 RBI, but extended his hit streak to 11 games.
Anthony Swarzak
had a tough start, giving up 5 runs on 7 hits and one walk while striking out 3 over 4 innings.
Kyle Aselton
would earn the win in relief, allowing only one hit and one walks while striking out 4 over 3.
The win gives the Cats a 14-12 record, good for 3rd in the Northern Division between Portland (Bostong) and Trenton (Yankees).
Boxscore
Log
Rock Cats
New Britain Herald Press
Rochester 6 at Toledo 4
W: G. Perkins (2-1, 2.97); L: D. Willis (0-1, 3.86); SV: T. Lahey (3)
HR: ROC: D. McDonald (3). TOL: M. Hessman (10).
The Rochester Red Wings used a 3-run fifth inning to top of the Toledo Mud Hens, 6-4. Rochester put two on the board in the 3rd when
Tommy Watkins
and
Denard Span
both singled, split by a pop out to
Chris Basak
.
Jason Pridie
flew out before
Darnell McDonald
doubled to bring in the pair.
There would be 2-outs and a pitching change in the top of the 5th before
Denard Span
walked, then stole second base. A wild pitch saw him to 3rd. With
Jason Pridie
also drawing a walk, McDonald then homered over the left field wall to drive in the pair.
McDonald would go 3-for-4 with 1 run and 5 RBIs. Watkins and Span were both 2-for-4, Watkins with a run and Span with 2. It was Watkins first game back after being activated from the DL.
Glen Perkins
picked up the win, his second of the season, allowing 3 runs (2 earned) on 2 hits and four walks while striking out four. Tim Lahey picked up his 3rd save of the season, since returning from the Philadelphia organization.
Dontrelle Willis
worked 4-2 innings, allowing 2 runs on 4 hits while striking out 4. Detroit's
Jeremy Johnson
suffered the loss.
Boxscore
Log
Mud Hens
D&C
Blade
Detroit 1 at Minnesota 11
WP: L. Hernandez (4-1, 4.43), LP: A. Galarraga (2-1, 1.88)
HR: DETt: M. Ordonez (6), MIN: B. Harris (2)
In the majors, Minnesota topped Detroit 11-1. Two former Miracle,
Justin Morneau
and
Jason Kubel
were both 3-for-5 in the contest, Morneau with 2 runs and 2 RBIs, Kubel with 1 RBI. Catcher
Joe Mauer
, another former Miracle, was 2-for-3 with 2 runs and 2 RBIs.
Livan Hernandez
picked up the win, allowing only 1 run (earned) on 8 hits and 2 walks while striking out 4 for a nice, quality start.
Detroit's big bats were largely quiet, with
Magglio Ordonez
providing much of the Tiger's offense.
Boxscore
Recap
PiPress
Strib