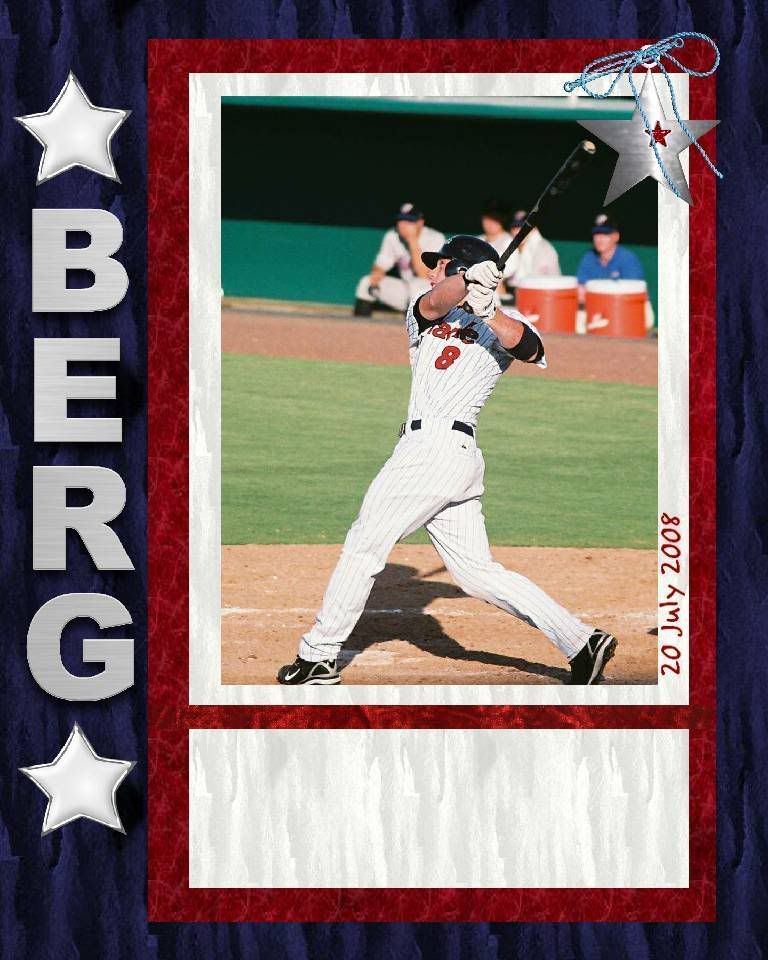 Fort Myers 11 at Sarasota 3
W: C. Gutierrez (2-0, 2.35); L: S. Carroll (6-5, 3.51)
HR: SAR: J. Francisco (18).
The Fort Myers Miracle found their bats late in the suspended contest against the Sarasota Reds, coming away with an 11-4 victory against their I-75 rival.
Scott Carroll
would replace
Rafael Gonzalez
, who threw only one inning before the game was interrupted by rain.
Juan Portes
would come in for the Miracle to replace
Brandon Roberts
, who had played in the first inning of the suspended game, getting as far as 3rd base before being left stranded.
In the top of the 2nd inning,
Danny Berg
would take a walk to start out.
Danny Lehmann
then singled, and a sac-bunt by
Yancarlos Ortiz
moved the pair of runners. Portes would sacrifice in Berg.
Edward Ovalle
followed that up with line drive to right to plate Lehmann, giving the Miracle a 2 run lead early.
Wilson Ramos
would walk off Carroll in the top of the third. Following a fly out to
Johnny Woodard
,
Eli Tintor
tripled to drive in Ramos. Berg singled in Tintor, but Lehmann would ground into a force out that took Berg out at second and Ortiz lined out before they could do anything more with the inning.
Alex Burnett
would allow back-to-back singled to
Eddy Rodriguez
and
Yuber Rodriguez
.
Chris Heisey
ground into a force out that took E-Rod out at 3rd and moved Y-Rod to 2nd. After
Justin Tordi
was retired on strikes,
Juan Francsico
went yard for his 18th of the season, launching a ball over the left field fence to give the Sara-Reds 3.
Carroll would work five innings, and was still on the mound in the top of the six to issue another walk to Berg. Lehmann singled and Ortiz reached on a force attempt when Carroll mis-threw the ball. Berg would come in, to make it 5-3 Miracle. Portes would pop out before Ovalle doubled to score Lehmann.
Steve Singleton
's line drive to right plated Ortiz and Ovalle, helped out by a
Daniel Perales
throwing error. Singleton thought he could make it to 3rd while the Reds tried to recover the ball, but was mistaken, as E-Rod fired the ball to Francisco to take him down at 3rd. Ramos would single before Woodard popped out to send the Reds up to bat.
Burnett worked four, allowing 3 runs on 4 hits while fanning 5.
Carlos Gutierrez
would come in for the next three, giving up a pair of runs and a walk while striking out 3.
Dan Zeffro
would replace Carroll in the top of the 7th, giving up a lead off double to Tintor. Berg singled Tint to 3rd, and Lehmann's sac-fly put him over the plate. Ortiz's ground out moved Berg to second and a Portes line drive saw him over the plate to make the score 10-3, Fort Myers.
The teams would exchange runs in the 8th inning, with Woodard tripling in Ramos for the Miracle and
Logan Parker
doubling in Francisco for the Reds, but that would pretty much finish off the game.
Gutierrez got the credit for the win, improving to 2-0 on the season.
Matt Williams
worked the final two innings for the Fort Myers squad.
Berg finished up 2-for-2 with a pair of walks, 3 runs and a run scored. Ramos and Lehmann were both 2-for-4 with a pair of runs each, Ramos with a walk and Lehmann with a RBI. Titnor was 2-for-5 with a double and a triple, a pair of runs and a RBI. Ovalle was 2-for-6 with a run and 2 RBIs. Portes and Woodard were both 1-for-4, Portes with 2 RBIs, Woodard with a walk, a triple and 1 RBI. Singleton was 1-for-5 with a RBI. Ortiz, who finished up 0-for-4 at the plate, chipped in a run.
After a bit of field grooming and a break in which the dogs attending the game got to go walkies or perhaps get a dog of their own to wolf down, the two teams set up for the rematch.
Box
Log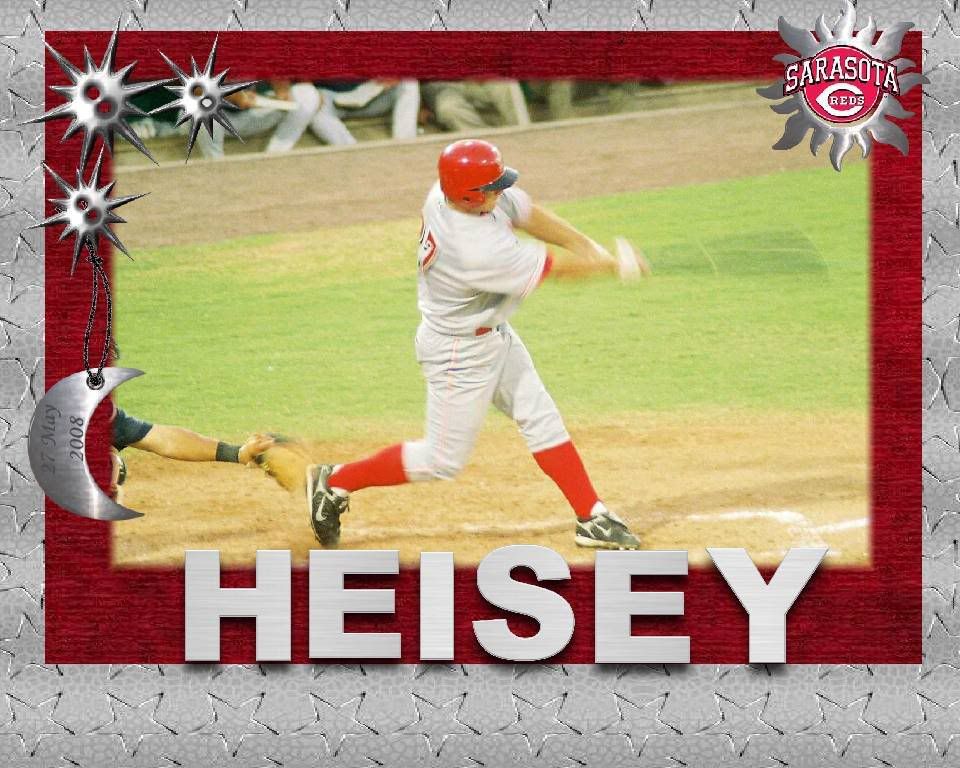 Fort Myers 0 at Sarasota 8
W: L. Ondrusek (1-5, 4.19); L: D. Guerra (10-7, 4.93)
HR: SAR: J. Francisco (19), L. Parker (4).
The last time the Fort Myers Miracle bats when whiz, wham, boom and they took a big blow out win, they were shut out in the following game. Such as the case at Ed Smith Stadium on Saturday as the Miracle forgot to swing in the second game, letting the Sarasota Reds blank them 8-0.
Yuber Rodriguez
took a walk off
Deolis Guerra
to start. One out later,
Juan Francisco
went yard, for his 19th of the season to put 2 on the board.
Todd Frazier
would go down on strikes before
Logan Parker
's 4th of the season, made it 3-0 Reds.
Y-Rod singled in the bottom of the 3rd and came home on a
Chris Heisey
triple. Francisco then singled in Heisey. Guerra was able to induce
Todd Frazier
to hit into a double play. He'd then walk Parker before
Carson Kainer
popped out to end the inning.
Jose Lugo
replaced Guerra on the bottom of the sixth. He'd get
Justin Tordi
to strike out before
Jacob Long
singled. Y-Rod hit a follow up single and Heisey was hit by a pitch to load the bases. Francisco hit into a force out that took Long out at home, but left the bases load. Frazier doubled to drive in two. Parker and Kainer each drew a walk to force in the 8th run.
Whit Robbins
was 2-for-3 with a double for the light hitting Miracle.
Juan Portes
was 1-for-3 with a double. Tintor was also 1-for-3, good for the One hit wonder of the game title.
Logan Ondrusek
picked up the win for Sarasota during a bull pen start. He worked five innings for his first win of the year.
Box
Log
Miracle
NDN
Herald-Tribune
Let's Go Miracle
Rays:
Breeze
News Press
There was a posse report this morning at Gulf Coast League that
Pat Neshak
would be pitching for the Miracle on Monday. I showed a great deal of doubt about that one, so it was amended to "he'd be at the game" in some capacity or other. LEN3 is reporting in
his blog
that Neshak as begun a throwing program but that he won't work himself up to throwing from a mound until later this month.
It's possible, depending upon his progress, that Neshak might pitch in Fall Instructional League, then get ready for 2009 spring training. The Twins probably won't want to risk his health by pushing for his recovery too soon.
On a more immediate note,
Tyler Robertson
played a session long catch this morning prior to the GCL game. He'll may take a GCL start by the end of the next week if all goes as planned.
I wasn't keeping score, but I believe the GCL Orioles were leading when their game against the Twins at the Lee County Sportsplex was suspended due to rain and lightning in the area.
Joe Testa
had just finished pitching the top of the fifth, starter
Martire Garcia
was struggling with his control early in the contest.
It's possible the game resumed - I don't think it rained all that long - but it did chase the very small crowd away. I left at that point as well. The GCL Twins play on the road tomorrow against the GCL Reds, while the GCL Red Sox host the division leading Pirates at the City of Palms Complex.
Note:
Ah...they did resume! The Twins rallied back for a 5-3 win! Way to go Twins!
Evidently, the GCL has gone to a wild card format. There will be no more buy for the highest ranked team. Instead they highest ranked team will play the wild card - the team with the best record after the Division Leaders. At this point, that would be the Twins, but not if they keep taking losses to the O's the Pirates.