If you haven't been over to Hammond Stadium for Minnesota Twins spring training, you'll find some new trappings aside from the new seats and lights. Shade has been added over the SRO and Drink Rail area, and the stadium as had some bling-bling added: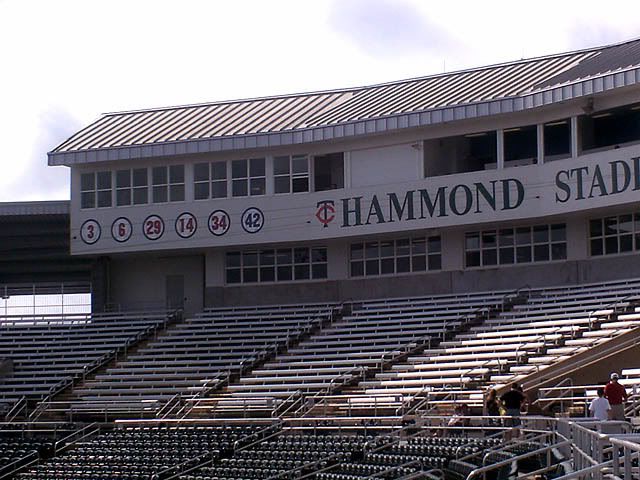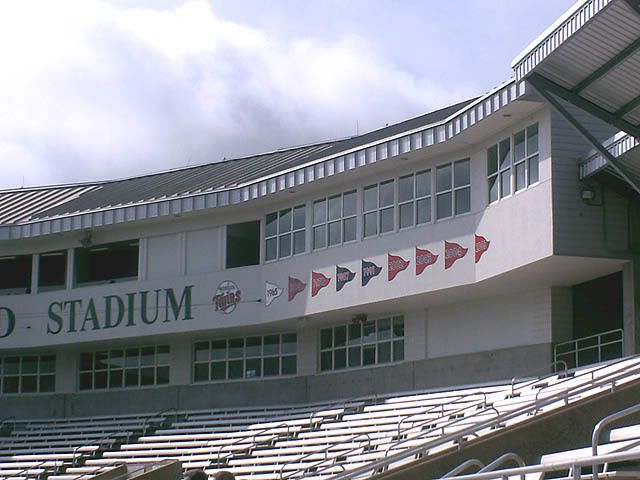 Unlike the bling-bling on the Reds Stadium in Sarasota, I know what these numbers mean!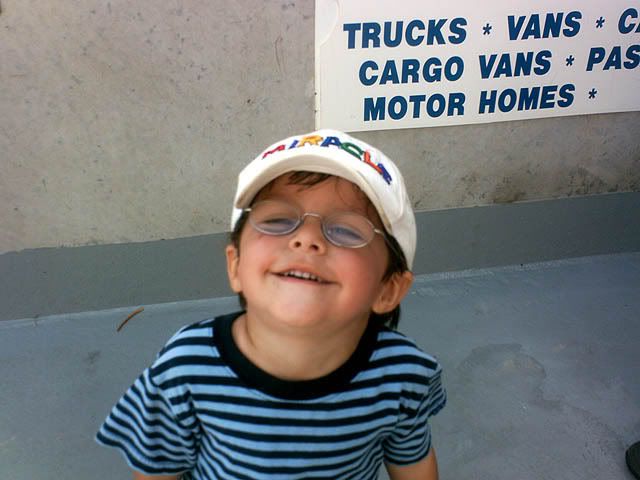 Owen doesn't, yet, but he's only three and getting read to start Bitty-Ball.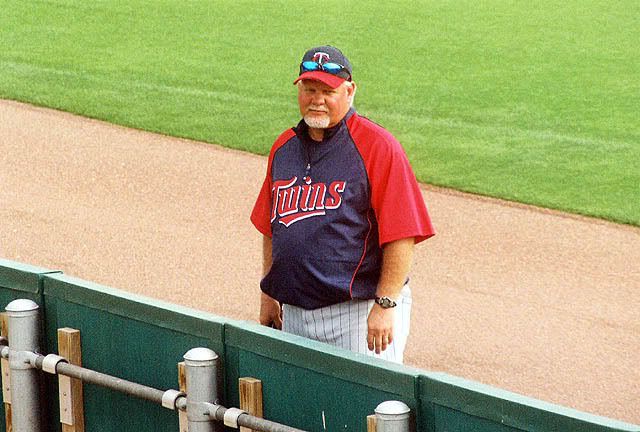 Twins Field Manager
Ron Gardenhire
was his usual jolly self. Here he was watching what turned out to be catching drills. Virtually everyone in the park left
Justin Morneau
alone to infielding drills to watch catching drills.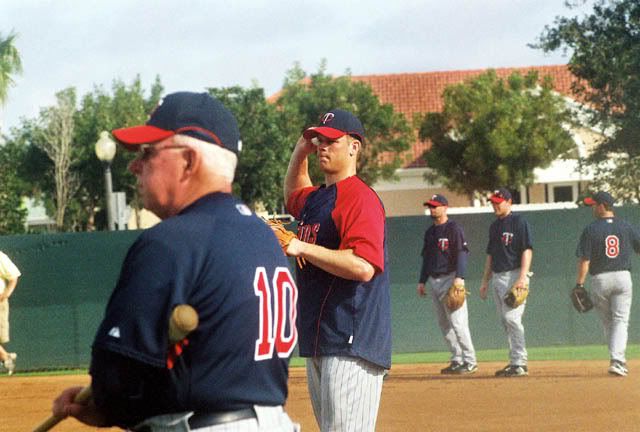 Not that Justin minded.
Jose Morales
looks like he'll be the first catcher called up should an injury happen to either of Twins main catchers,
Joe Mauer
and
Mike Redmond
, but
Eli Whiteside
was gathering a lot of attention from the staff as well.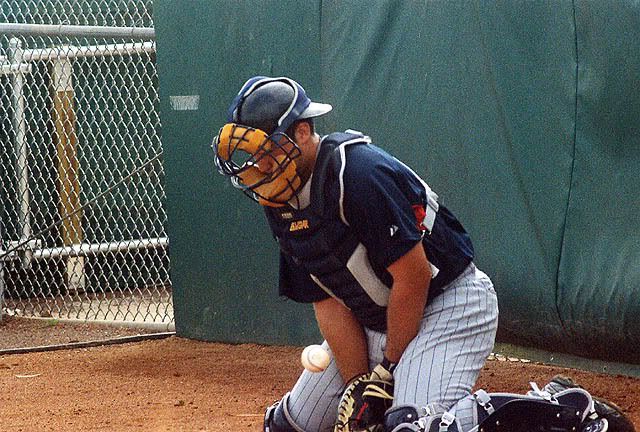 Australian catcher
Allan De San Miguel
will likely start the season in High A with the Fort Myers Miracle.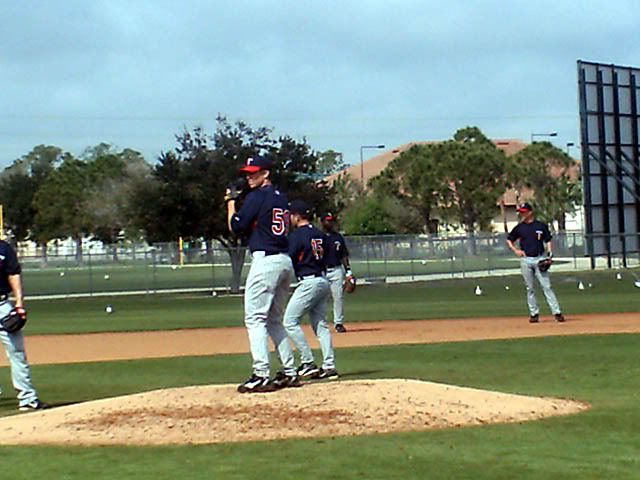 There was no bullpen session on Sunday (bummer) but here we see former Miracle
Kevin Slowey
taking fielding drills.
Newly acquired outfields
Delmon Young
...
and
Jason Pridie
await their turn for batting practice.
Spring Training was lightly attended on Sunday, but don't expect it to remain that way. The Twins open their Grapefruit League season on the road Thursday, February 28 in Sarasota against the Reds. The first home game is Friday night against the Boston Red Sox. Tickets to select games are still available at the Hammond Stadium box office, but games are selling out fast!