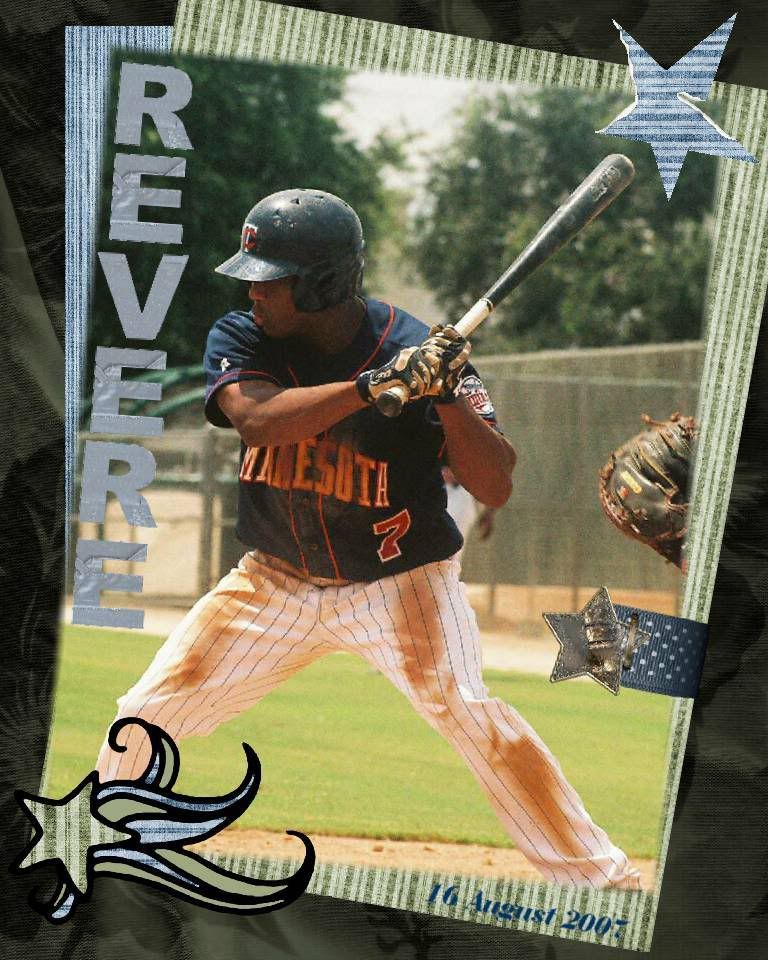 Beloit Snappers Press ReleaseBen Revere
did it all for the Snappers in 2008 and was named by the coaching staff as their Brodie Trophy Player of the Year. Ben was given the award before the Snappers took on the Burlington Bees on August 30th.
Revere ended up leading the league in batting average (.375) and on-base percentage (.428), was second in stolen bases (44) and third in slugging percentage (.497). Ben also led the Snappers in average, hits (129), doubles (17), triples (10), stolen bases, on-base percentage and slugging percentage.
Last week, Revere was named by the 14 managers of the Midwest League as Most Valuable Player and as Prospect of the Year. Ben was also tabbed a starter on the MWL's Postseason All-Star Team.
In last month's issue of Baseball America, Ben was also named by the MWL managers as best in the league in four different categories. The four categories include:
- Best Batting Prospect
- Best Strike Zone Judgment
- Fastest Baserunner
- Most Exciting Player
Revere also received honors earlier this year as Co-Topps Midwest League Player of the Month for the month of May along with Kane County's
Craig Italiano
. Revere picked up the honors after hitting a league-best .433 with 11 doubles, five triples, one home run, 18 RBIs and 14 steals during that time span.
Ben was drafted by the Twins in the 1st round (28th overall) of the 2007 First-Year Player draft. He spent the 2007 season as a member of the GCL Twins, where he hit .325 with 10 triples, 46 runs and 21 stolen bases.