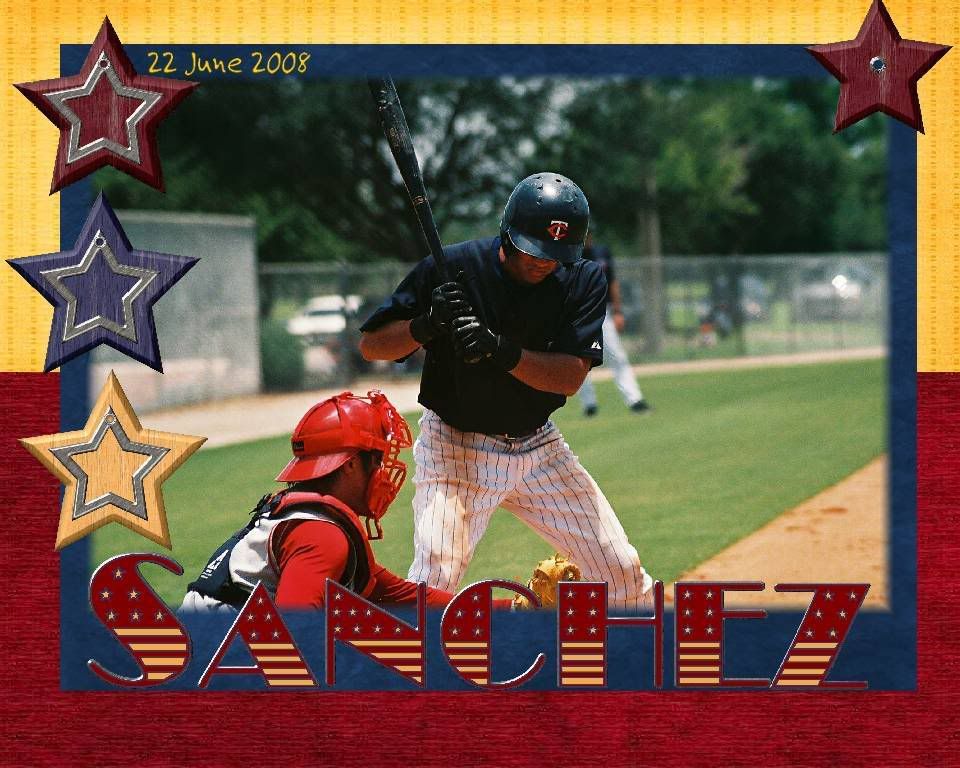 GCL Twins 4 at GCL Red Sox 5
W: A. Batista (5-1, 6.41); L: K. Nanney (3-1, 1.76)
HR: None.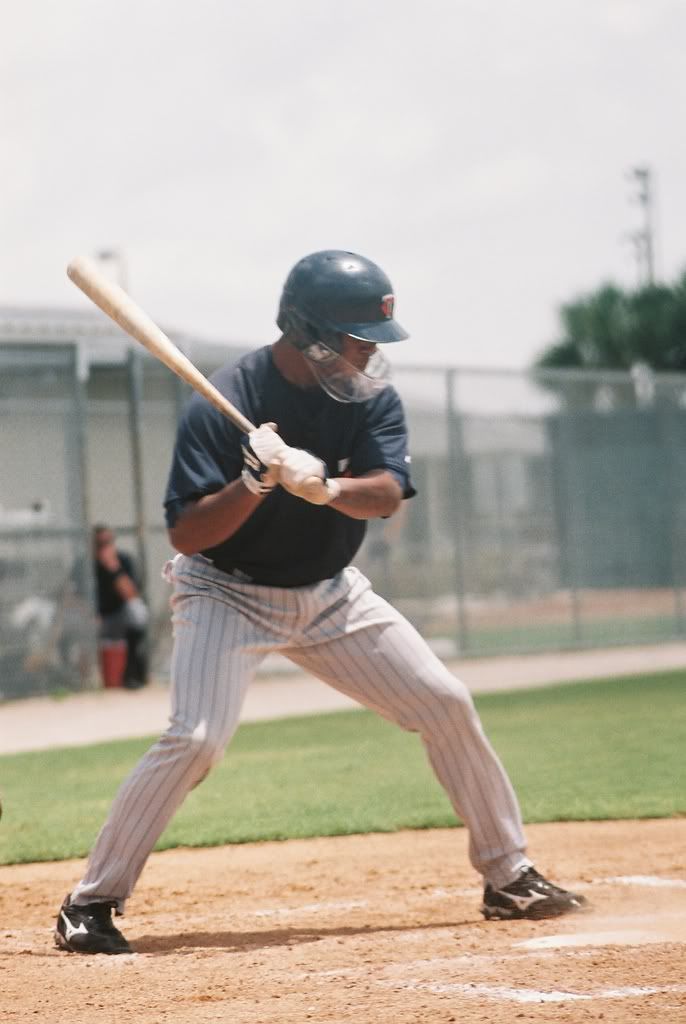 I've been boycotting the Red Sox due to the local political problems with a team. Mainly we build then a nice stadium which is only used for about 10 weeks in the spring and eats taxpayer money the rest of the year. We spend a mill or so per year on them for upgrades, and they decide to turn around and move to Sarasota or Orlando.
There's more but that's the sort version.
As a result, I will not journey to the City of Palms Complex this season, although I'm sure that no one over there has missed me, and so I was told by
Jim Rantz
that I missed "one hell of a game" on Saturday.
The Red Sox would slip by the Twins in the ninth, picking up a 5-4 win. The started out by taking an early lead off Twins starter
Edgar Ibarra
.
Wilfred Pichardo
singled, then stole 2nd.
Derrik Gibson
singled out to center to score him. He'd steal 2nd as well, but Ibarra would take
Casey Kelly
out on strikes.
Roberto Feliz
's double moved Gibson to 3rd, but Ibarra then issued back-to-back strike outs to
Chih-Hsian Huang
and
Andrew Frezza
to get out of the jam and keep the Red Sox to a single run.
Juan Sanchez
doubled in the top of the 3rd then moved to 3rd on
Danny Ortiz
ground out.
Mike Gonzales
' ground out served to plate him, tying up the contest.
Bruce Pugh
would replace Ibarra in the bottom of the 4th, and allow a walk to
Joantoni Garcia
.
Christian Vazques
walked as well, and a single by Pichardo loaded the bags. A wild pitch by Pugh allowed Garcia to score. Pugh would then be called on a balk, allowing Vazquez over the plate. Pugh would take Gibson and Kelly out on strikes before
Roberto Feliz
popped out with the Red Sox now leading by two.
The Twins answered back however, with Sanchez doubling. Ortiz would go down on strikes, but Gonzales reached on a throwing error. Gibson's error also allowed Sanchez to score. A wild pitch by
Wang-Yi Lin
put Gonzales at 2nd. Lin's throwing error then allowed Pinto to reach and Gonzales to score, tying up the contest again. Both
Tyler Landendorf
and
Hyun-wook Choi
would fly out to retire the Twins.
Pugh would pitch the next three innings, allowing only 1 hit, but walking 4. He'd fan five before giving way to
Khol Nanney
.
Anatanaer Batista
would work the 8th and 9th for the Red Sox, and would be on the mound when
Aaron Hicks
doubled in the top of the final stanza. Sanchez sac-bunt advanced him to 3rd, and Ortiz would double him in to give the Twins the lead. Gonzales and Rohlfing both ground out, letting the Sox have a chance at the plate.
Nanney would walk Pichardo, then allow a single to Gibson that moved Pichardo to 3rd. Gibson then stole 2nd. Nanney would get Kelly out on strikes, but Feliz doubled the pair in to end the contest with the Red Sox on top.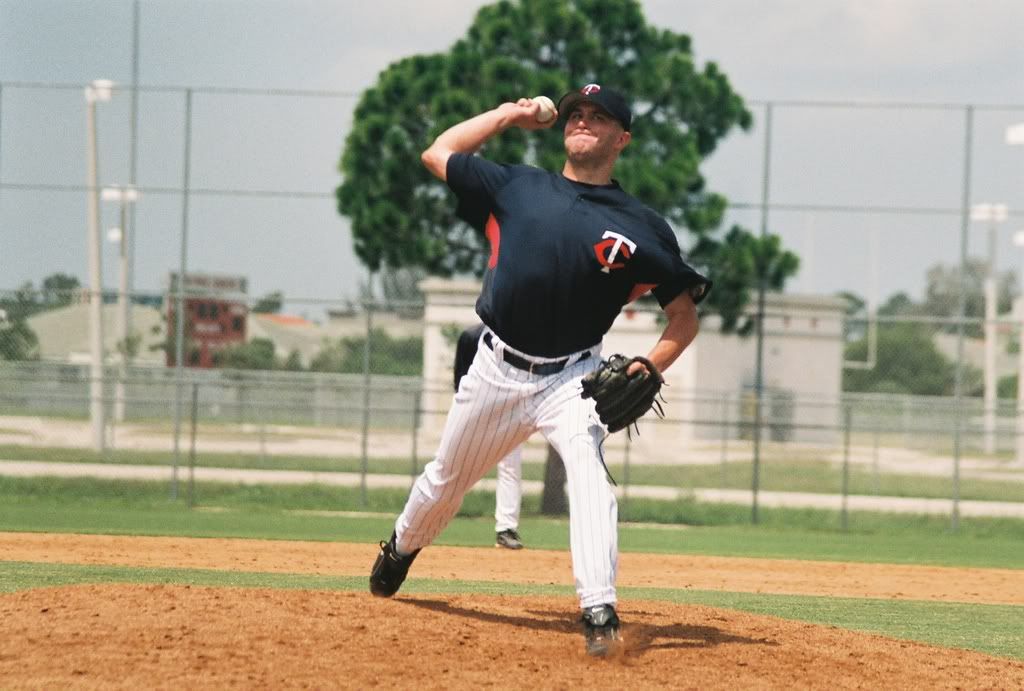 The loss would be Nanney's first of the season, coming on 2 hits and walk, while fanning 3 over 2.1 innings.
Sanchez lead the GCL Twins attack, going 3-for-3 at the plate with walk, a pair of doubles and two runs.
Javier Brown
was 2-for-3 in the contest.
Jonathan Goncalves
was 1-for-3 with a double, and Wook was 1-for-4 picking up the one hit wonder of the game title.
Hicks and Ortiz were 1-for-5 with a double each, Hicks with a run, Ortiz with a RBI. Gonzales, who finished up 0-for-3 at the plate, was still productive with a walk, a run and a RBI.
The Twins take Sunday off before taking on the South Division leading Pirates on Monday (weather permitting).
Box
Log
Sox & Dawgs
Blog
Tropical Storm Fay continued to wreak havoc in the Caribbean, and causing the game between the DSL Twins and the DSL Reds to be postponed or canceled. The DSL Twins take Sunday off as well. The take on the DSL Yankees2 Monday for a 10:30 AM Dominican time game.
The Red Sox agreed to terms at the signing deadline with 4th round pick
Peter Hissey
(OF), 5th round pick
Ryan Westmorland
(OF), 13th round pick
Tyler Wilson
(RHP), 27th round pick
Colby Cervenka
(LHP), 35th rounder
Carson Blair
(SS) and 50th rounder
Kyle Stroup
(RHP). All were assigned to their Gulf Coast League affiliate. The Sox love to spend money, throwing a cool $1 mil at Hissey, and $1.604 mill (with bonuses making it $2 mill) on Wesmorland.
The Twins on the other hand signed sixth round pick
B.J. Hermsen
for $650 K. The righthander will not report to Fort Myers until Fall Instructional League, which is to begin around September 22nd. The Twins also agreed to terms with 14th round pick
Blayne Weller
, a righthanded pitcher from Key West, Florida, High School.
The Pirates also shored up their squad for the upcoming playoffs.
Sandlot Swashbucklers
is reporting that the Pirates signed 20th rounder
Quinton Miller
(RHP) and assigned him to Bradenton. 1st rounder
Pedro Alvarez
was also inked with a $6 Million bonus, but was not yet assigned to a team at the time the article was written. It is however, unlikely that the former Vanderbilt University 3rd baseman will be joining the GCL team.