Pawtucket 4 at Rochester 2
W: C. Zink (3-1, 2.76); L: F. Liriano (0-1, 7.56); SV: C. Smith (1)
Francisco Liriano
took his first start for the Rochester Red Wings for an educational day game on Wednesday, and ended up taking his first loss as well, as Pawtucket downed Rochester 4-2.
A pair of walks to
Sandy Madera
and
Keith Ginter
resulted in a run when Madera progressed to 3rd on a
Dusty Brown
fly out then came home a sac-fly by
Chad Spann
for an early Pawsox lead.
They added to in in the 3rd when
Gil Velazquez
singled and
Jeff Bailey
homered to give Pawtucket 3 including what would prove to be the game winning run.
Doubles by
Joe Thurston
and Ginter gave the Pawsocks in insurnace marker in the fifth. That would end Liriano stint on the mound as well, with
Ricky Barrett
coming in for the Wings. Liriano's final line score would be 4 runs (all earned) on 5 hits and 5 walks while stiking out 3 over 4.1 innings.
Charlie Zink
would keep the Red wings off the board for five innings.
Alexi Casilla
would draw a walk off him, but found himself out when
Denard Spann
hit into a ground out. Span then stole 2nd base.
Jason Pridie
's single moved span to 3rd and a fielding error by Pawtuckett's
Chad Spann
would allow
Darnell McDonald
to reach and Denard to score. McDonald then stole 2nd with
Garrett Jones
at the plate. Jones would reach on fielder's choice that saw Pridie taking out at home.
Howie Clark
then singled McDonald in for the Red Wings 2 runs.
Pridie was 2-for-4 in the game that saw only five Rochester hits. The Wings split the home series 1-2 with the Pawsox, and now head out on the road to play four in Toledo against the Mud Hens. Toledo leads the West division, while Rochester, with a 13-14 record in in 4th in the North Division
Wings Things:
Randy Ruiz
went 0-for-4, ending his seven-game hitting streak. During the streak he batted .429 (12-for-28) with five doubles, one triple, one home run and 10 RBI. Ruiz has at least one RBI on six of those seven games....The Red Wings have outscored their opponents 24-2 in the eighth inning this season, and 109-47 since the start of the 2007 season....
Garrett Jones
played his first game at first base this season, and made a nice play to take a hit away from
George Kottaras
in the third inning. Jones hadn't played in the field since April 15, missing time with a bruised knee.
Boxscore
Log
Red Wings
After the game, outfielder
Jon Knott
was sold to the Phillies organization. The club released C
Ei Whiteside
; C
Ryan Jorgensen
has been activated from extended spring training and will join the Wings for the road trip that begins in Toledo Thursday.
Minnesota is expected to activate SS
Adam Everett
from the DL today or tomorrow, which will result in a Twins player being sent to the Wings.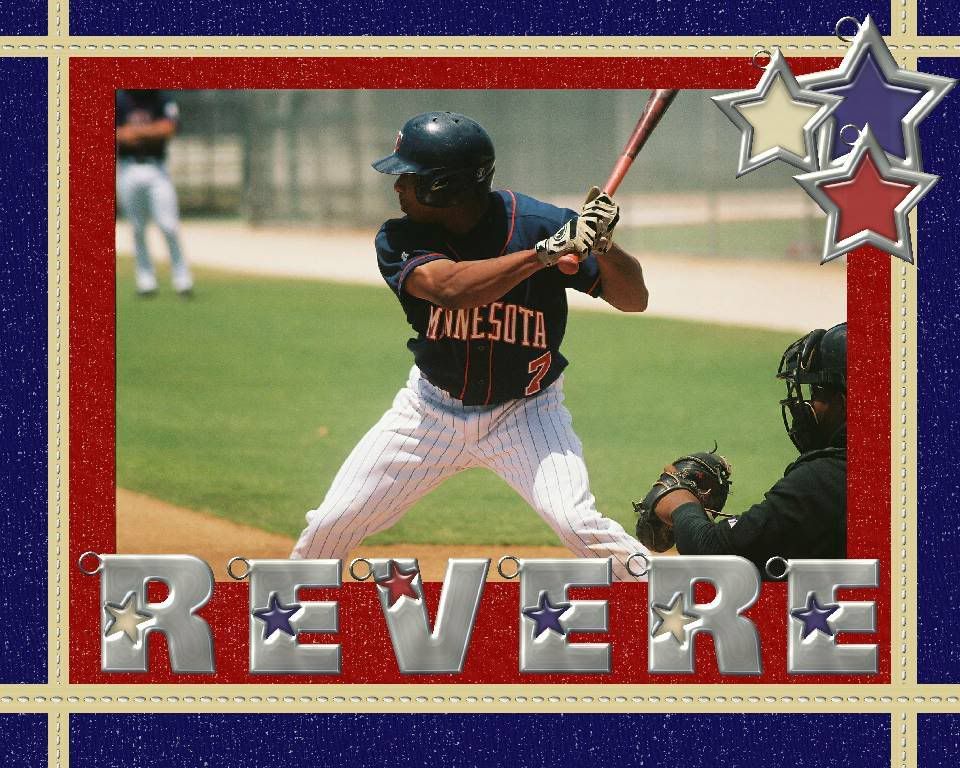 South Bend 2 at Beloit 4
W: L. Van Mil (1-0, 3.72); L: B. Henry (0-2, 6.19); SV: S. Steedley (1)
HR: SOU: M. Mee (1). BEL: R. Santana (2).
Beloit also played an educational game day with slightly different results as it was Beloit that won, 4-2.
Luke Van Mil
picked up his first win of the season as the Snappers scored 3 in the 7th inning to give the tall relieve his first victory.
The Snappers took a run off South Bend starter
Josh Collmenter
in the second, when
Ramon Santana
hit one over the left field fence for his second home run of the season.
Santos Arias
took his first start for Beloit and allowed 2 hits while striking out 5 over 6 innings. Van Mil would take over the 7th, and
Michael Mee
greeted him with another fence jumper, this time over the center field wall.
In the bottom of the inning,
Dan Lehmann
walked and then was replaced by pinch runner
Mark Dolenc
.
Steve Singleton
bunted his way onto first and Benson following with a bunt as well.
Ben Revere
then singled out to right to bring in Dolenc and Singleton.
Garrett Olson
ground out, but Benson came home on the hit, to make it 4-1 Snappers.
The Silverhawks would get one more in the ninth with Mee singling off
Spencer Steedley
. Mee would be nabbed at 2nd on an
Aaron Hanke
force out. Hanke moved to second on
Ramon Ramirez
ground out, then was singled in by
Derrick Walker
who hit out to center for the RBI.
Revere was 2-for-4 in a game that saw 9 Snappers hits. Beloit finished off the series 2-1. They head out on the road now to face the Great Lakes Loons for for a 3-game set.
Boxscore
Log
Beloit