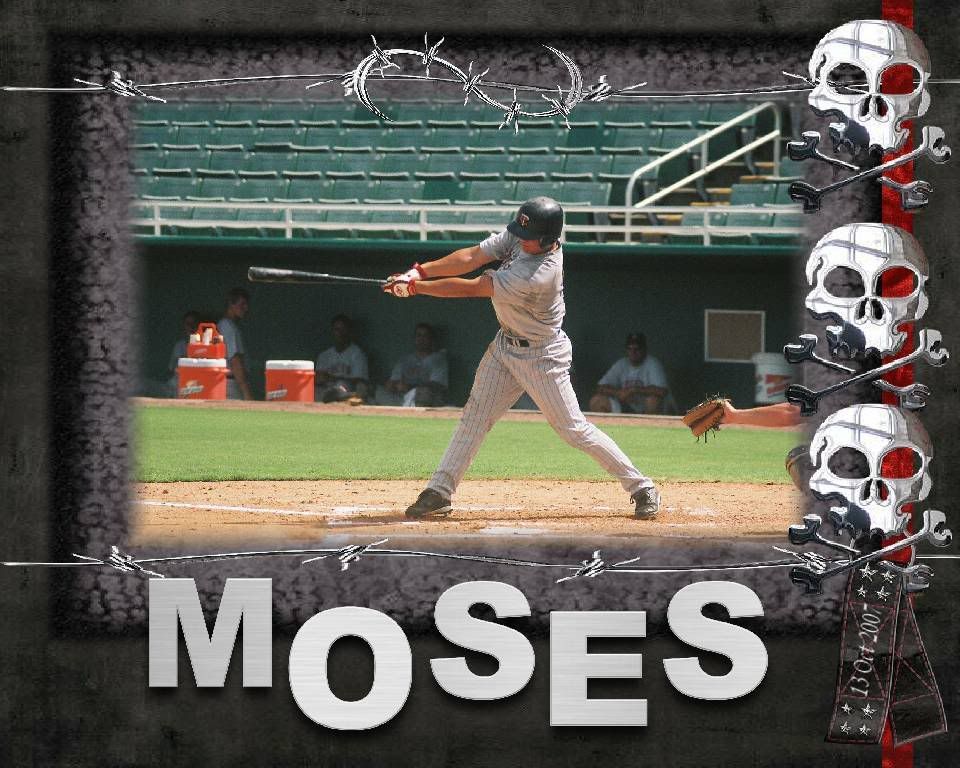 Harrisburg 5 at New Britain 2

W: M. Estrada (5-2, 2.45); L: J.

Sawatski

(1-3, 8.03);

SV

: S.

Schmoll

(3)

HR:

HAR

: L.

Montz

(9).

I'm not sure if it was by coincidence or design, but the entire Eastern League played day games today. After the marathon 7-hour double header yesterday, including a rain delay, I can't imagine that either team was excited about hitting the field again for a 10:35 AM start.

The New Britain Rock Cats tried to look lively early on, pouncing on an early first inning lead.

Steve

Tolleson

lead off with a walk, and

Matt Moses

doubled to move him to 3rd.

Luke Hughes

would hit into a ground out that scored

Tolleson

and moved Moses to 3rd.

Erik

Lis

then sacrificed in Moses.

That would be it for the Cats though, who only managed four hits in the whole game.

Former Miracle and Sarasota native

Jason Miller

would be on the mound for the Cats. Evidently, I'd missed

the move

that put

Yohan

Pino

on the 7-day

DL

with shoulder stiffness, so J-Mill would take his start.

Garrett Guzman

- another Twins farm alumni - would double for the Senators to lead off in the 3rd inning. Two outs later,

Luke

Montz

would go yard over the left field wall to tie up the game.

Jay

Sawatski

would replace J-Mill for the top of the 5

th

, and after getting Guzman to strike out, allowed a ground rule double to

William

Bergolla

. He'd get

Roger Bernadina

out on strikes, but issued a walk to

Montz

.

Luis Jimenez

, a former Rock Cat, then singled out to center to score

Bergolla

for the game winning run.

Sawatski

would hold the Sens off for the next two innings and gave way to

Kyle

Aselton

in the top of the 8

th

. The lefty, who has posted some good numbers this year in the Rock Cats pen, walked Jimenez to start out the top of the 8

th

.

Ofilio

Castro

singled, and the pair would advance a base each on a throwing error by

Steve

Tolleson

.

Andrew

Lefave

then drew a walk to load the bases.

Aselton

would take two Senators out on strikes before a Guzman single plated Jimenez and Castro for the insurance runs.

Jeff

Christy

would single off yet another former Twins farmhand,

Levale

Speigner

, and then move to second on a wild pitch.

Matt Moses

would also draw a walk, but the pair went nowhere as

Steve

Tolleson

ground out and Hughes hit into a double play to end the game.

Hughes and

Erik

Lis

would have the other two hits in the contest.

The loss drops the Cats to .500 on the season; they are 3-7 over their last 10. Next up the Cats head over to Portland to face the Sea Dogs for a four-game series which kicks off at 6:00 PM on Friday. The games on Saturday, Sunday and Monday are all 1:00 PM EST contests.

Boxscore

LogRock CatsSenatorsNB Herald - WednesdayNB HeraldPatriot-News

· Former Miracle lefty

Glen Perkins

notched his first career major league victory in Tuesday's 11-4 win over the Texas Rangers. The St. Paul, MN native limited the Rangers to two earned runs and six hits in a career-high 6.1 innings. The outing was his third start since being promoted from Triple-A Rochester and his 26

th

overall

appearance

with the Twins. In 18.1 innings with the Twins this season, Perkins has compiled a 1-1 record with a 3.44 ERA and 12 strikeouts.

· Last season

Zach Ward

threw well for the Miracle, but couldn't get a break, compiling a 5-17 record with a 4.08 era in the Florida State League.

Moved to the bullpen in New Britain, the 6'3", 225-lb. right

hander

has made life miserable for Eastern League batters. In 28 innings of work, he has posted a 2-0 record with a gaudy 0.32 ERA. He has limited the opposition to just 18 hits and a .178 batting average while racking up 24 strikeouts in 17 relief appearances.

Ward was obtained in the trade from the Reds which sent

Kyle

Lohse

to Cincinnati. Prior to the current season, he'd always been a starter.

"I was a mental mess last year," Ward said in

an interview with Heather

Cavaliere

for the Rock Cats website. "I had a lot of things going on in my head and I let that kind of effect me on the field. We didn't score a lot of runs as a team and I had kind of tough luck and had a lot of close games that I lost. There were also a lot of games where we scored plenty of runs and I didn't get the job done. It went both ways. It wasn't just a matter of me not catching the breaks.

"People throughout the organization told me to keep my head up and just keep doing what I was doing because the numbers were there for the most part. I just

wasn

't getting the results in the win-loss column."

· Despite time off for an injury,

Luke Hughes

continues to lead the Rock Cats in runs (33) and hits (54), and is tied for the lead in home runs (10) with

David

Winfree

.

Winfree

leads the team in runs scored with 36, one more then

Brock Peterson

, who has appeared in one less game.

Steve

Tolleson

has taken the most walks for the Cats, while

Brock Peterson

heads up the strike out list with 42.

·

Joe Christensen

is reporting at Twins shortstop

Adam Everett

is headed back to the disabled list after experiencing more pain in his right shoulder. The team will announce a roster move following Thursday's game. Twins field manager

Ron

Gardenhire

did not rule out the possibility of promoting

Trevor

Plouffe

or

Luke Hughes

from AA New Britain to replace him. The Twins are thin through the middle with

Matt

Tolbert

and

Nick

Punto

on the

DL

.

Alexi

Casilla

has already been promoted from AAA Rochester, so the pickings are slim for replacements.

With the rash of injuries, expect call ups to effect most of the minor league system shortly. On a more positive note,

Scott Baker

threw a pain free bullpen session on Wednesday and will now likely progress to throwing live batting practice. If that goes well, he could make a rehab start in Extended Spring Training on Monday.