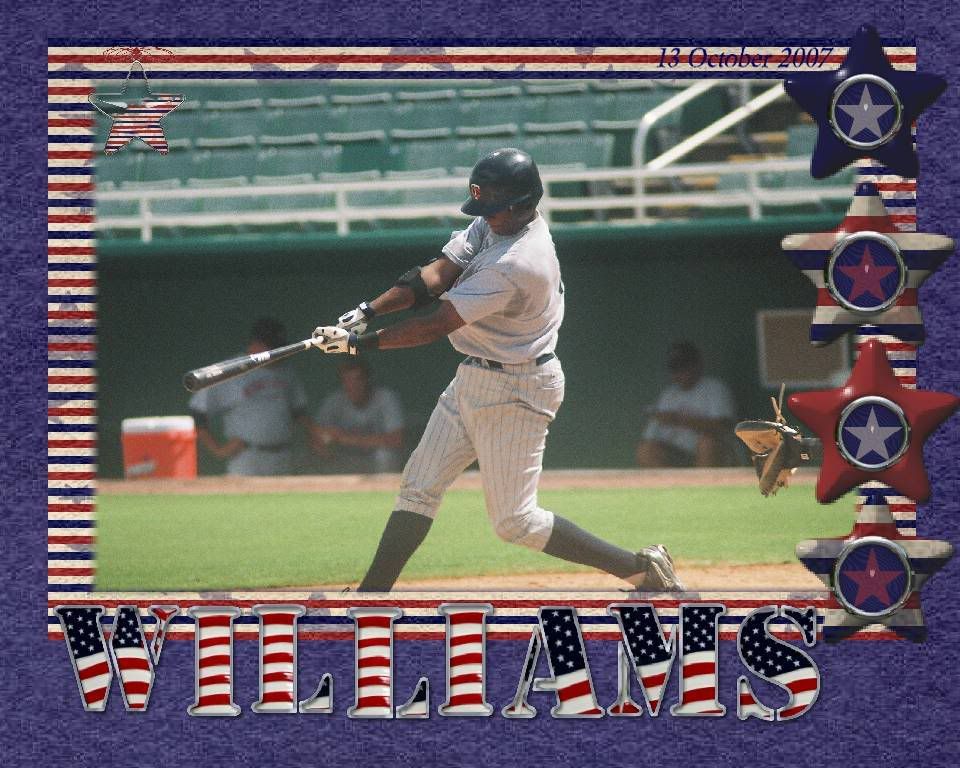 Chris Anderson was the Twins 18th round pick, 546th overall, in the First-Year Player Draft in 2007. Is this kid still around? Haven't seen his name anywhere?
Anderson is in extended spring training and will be starting his professional career with the Elizabethton Twins. You can find pictures of him at
GCLTwins.com
.
Dianna, what's the story with (Aaron) Craig? Did he get hurt or released......haven't seen any info on him.
Craig was released by the Twins.
Anyone know what the status of Rene Leveret is? He had a very solid year at Elizabethton last year. Can't believe they'd be holding him in extended spring to send him there again this season. I'd understand if they didn't want to take AB's away from Parmelee, but couldn't they lend him to another organization or independant team to get pt?
Rene was/is injured to start the season and is at the Lee County Sportsplex rehabing. I spoke with him on Monday and he said he'd be ready to go for the second half of the season.
One other question, did we ever sign Reggie Williams? I don't see him anywhere.
He is in extended spring training and will likely start the season with the GCL Twins.
What's the deal with Ozzie Lewis?
Ozzie broke his arm during Fall Instructional League. It will take him a little while to get back to 100%. His lack of hitting is not a concern at this point.
Other players at Extended Spring Training doing rehab work:
Michael Allen
,
Estarlin De Los Santos
,
Paul Kelly
,
Jose Leger
,
Wang-Wei Lin
,
Alejandro Machado
,
Lee Martin
(pitched Monday),
Henry Reyes
,
Deibeson Romero
,
Kyle Waldrop
,
Brandon Roberts
,
David Shinskie
,
Tom Stuifbergen
.
Drew Thompson
left camp to rest his back for another year.
Henry Sanchez
had surgery on his knee (again) and is done for the season.
Winston Marquez
was recently injured and will be flying to Minnisota to have surgery. He is expected to miss the season as well.
Who's going to Elizabethton?
Catchers:
Danny Rams, Dan Rohlfing, Alex Soto
Infielders:
James Beresford, Jeanfred Brito, Juan Richardson, Eric Santiago, Jon Waltenbury. MAYBE Nick Papasan.
Outfielders:
Angel Morales, Andrew Schmiesing
Pitchers:
Chris Anderson, Jarrad Eacott, Kyle Edlich, Rodney Gessman, Mark Hamburger, Liam Hendriks, Curtis Leavitt, Danny Rondon, Thom Wright
Although there are several names on the pitchers list that might find themselves released as well.
Omar Alcala
is possible, but I've not seen a strong outing from in in EST, so I wouldn't count on it. Hambuger is repotedly hitting 93 to 95 on the gun on a consistant basis, but I've yet to see him throw.
Nelvin Fuentes
spent time with the GCL Twins last year, but I don't think he's ready to be promoted.
You can add Allen, De Los Santos, and Martin to that list as well. Maybe Stuifbergen, but he's spent so much time on the DL, they might want him to stay in Fort Myers for another season.
None of these are locks (obviously) and the draft will certainly affect who stays and who goes.