Charlotte 3 at Rochester 4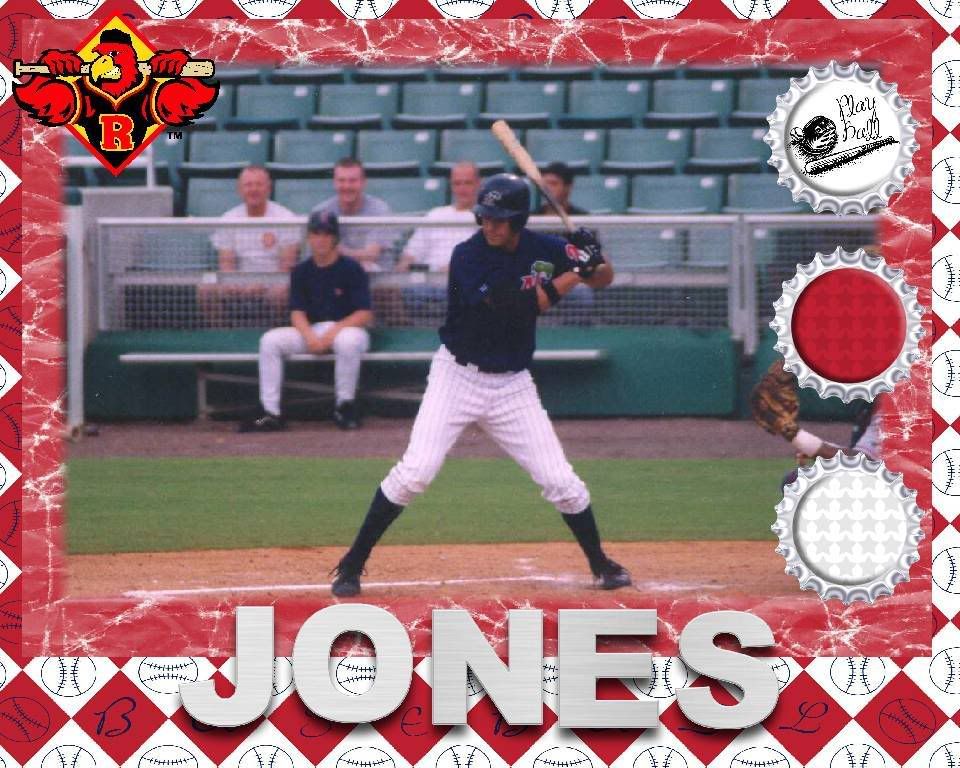 W: K.
Mulvey
(3-6, 4.07); L: T.
Ohka
(1-8, 5.46);
SV
: J.
DePaula
(1)
HR:
CHA
: J. Bourgeois (2).
ROC
: G. Jones (5), D. McDonald (5).
Garrett Jones
5
th
home run of the season, a single shot in the 7
th
inning, gave the Rochester Red Wings a 4-3 win over the Charlotte Knights, and a sweep of the four game series.
Tommy Watkins
doubled in the 1st inning, moved to 3rd on a sac-bunt and was sacrificed in by
Darnell McDonald
to put the Wings on the board. Charlotte answered back in the top of the 2
nd
when
Chris
Getz
singled.
Jason Bourgeois
then put a
Kevin
Mulvey
pitch over the left field wall to give the Knights the lead.
Rochester tied it up in the bottom of the 3rd when
Chris
Basak
singled. A throwing error by second baseman
Juan
Uribe
allowed
Basak
to advance to 3rd.
Jason
Pridie
then sacrificed him in for the equalizing run.
Charlotte claimed the lead again in the top of the 5
th
when
Thomas
Collaro
doubled, and moved to 3rd on
Jerry Owen
's ground out. U
ribe
then hit a line drive to plate C
ollaro
.
McDonald put his 5
th
homer to the season over the center field wall to tie up the game again.
Mulvey
, who
notched
his 3rd win of the season, allowed all three Charlotte runs on 5 hits. He fanned 9 over 7 innings.
Watkins was 2-for-4 in the game with a run, McDonald had 2 RBIs. Morales saw his 11-game hitting streak snapped as he went 0-for-3 in the contest.
Boxscore
Log
Red Wings
The Minnesota Twins have claimed
lefthanded
pitcher
Craig
Breslow
off waivers from the Cleveland Indians. In seven appearances with the Indians this season, he was 0-0, 3.24 (8.1
ip
, 3 er), allowing 10 hits with five walks and seven strikeouts.
Breslow
is expected to be at the
Metrodome
in time for tomorrow night's game vs. the New York Yankees and will wear uniform number 49. To make room for
Breslow
on the 40-man roster, the Twins have transferred
righthanded
pitcher
Pat
Neshek
to the 60-day disabled list. The Twins will make an additional roster move prior to tomorrow night's game to make room on the 25-man roster.