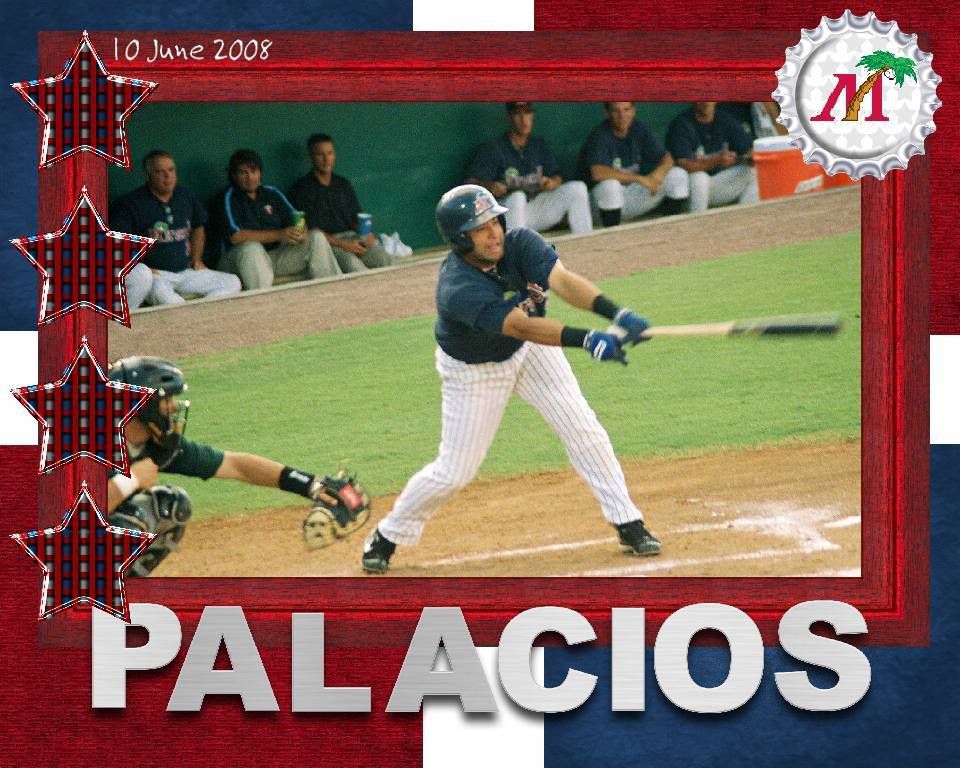 New Britain 4 at Bowie 6
W: Z. Clark (2-1, 3.57); L: J. Manship (1-6, 5.04); SV: J. Manon (27)
HR: None.
Since his promotion to the New Britain Rock Cats,
Jeff Manship
has picked up only one win. Sunday was not his day either as the gave up 6 runs, all earned, on 8 hits and 3 walks while striking out 5.
The Bowie Baysox wasted no time jumping on the Notre Dame grad, with
Jonathan Tucker
doubling out to center. A sac bunt moved him to 3rd before and
Nolan Reimold
's follow up single scored him to put the home team on the board first.
Blake Davis
singled in the bottom of the 3rd. After Manship took Tucker and Rojas down on strikes, Davis would steal 2nd, then 3rd. Reimold singled him in for the second Baysox run.
Matt Wieters
walked, moving Reimold to 2nd.
Ryan Finan
singled out to center to plate Reimold, to give the Orioles' AA affiliate a 3-0 run lead.
Zach Clark
would give up a walk in the top of the first to the Rock Cats, a double in the second, a single in the 3rd, and double in the 4th. The Cats just couldn't put anything together until the top of the 5th when
Rocky Palacios
singled then moved to second on
Brandon Roberts
ground out.
Brian Dinkelman
then double Palacios in for the first New Britain Run.
The Baysox answered back in the bottom of the fifth with Wieters taking a walk. Finan struck out, but
Jeff Nettles
drew a walk as well.
Mike Rodriguez
singled Wieters and
Brian Peterson
's follow up single drove in Nettles.
Zach Ward
would replace Manship on the mound at the point, and allow a ground ball single to Davis that brought in Rodriguez before getting Tucker to ground out.
David Winfree
reached in the top of the sixth on Peterson's throwing error.
Matt Moses
and
Danny Valencia
hit back-to-back to singles to load up the bags.
Felix Molina
's ground out to would score Winfree, and Palacios doubled in Moses and Valencia.
Clark would give up a double to Dinkleman in the top of the 7th, but
Wilfredo Perez
would replace Clark on the mound, getting Martin to line out and Winfree to pop out to leave the runner stranded.
Davis would single in the bottom of the 7th and
Jonthan Tucker
hit a ground rule double.
Carlos Rojas
would hit into a fielder's choice however, as the Winfree threw the ball to Palacios to take Davis down at home, saving the run.
New Britain would see nothing more out of Bowie in the eighth or ninth, while
Ben Julianel
only allowed a single to Nettles in the eight to finish of the Baysox. The 6-4 score would stand, with Clark improving to 2-1 on the season.
Dinkelman finish up 3-for-4 for the Cats with a pair of doubles and a RBI, plus the only Rock Cats walk. Palacios was 2-for-4 with a double, a run, and 2 RBIs. Martin, Winfree, Moses and Vancia were all 1-for-4, with the last three also having a run, while Martin and Winfree hit for doubles.
The Rock Cats nap on Monday, they being a three-game series in Erie against the Sea Wolves on Tuesday.
Box
Log
Bowie/OSC
Courant
Orioles Hangout
Inky and the Sports Guys
Blog
---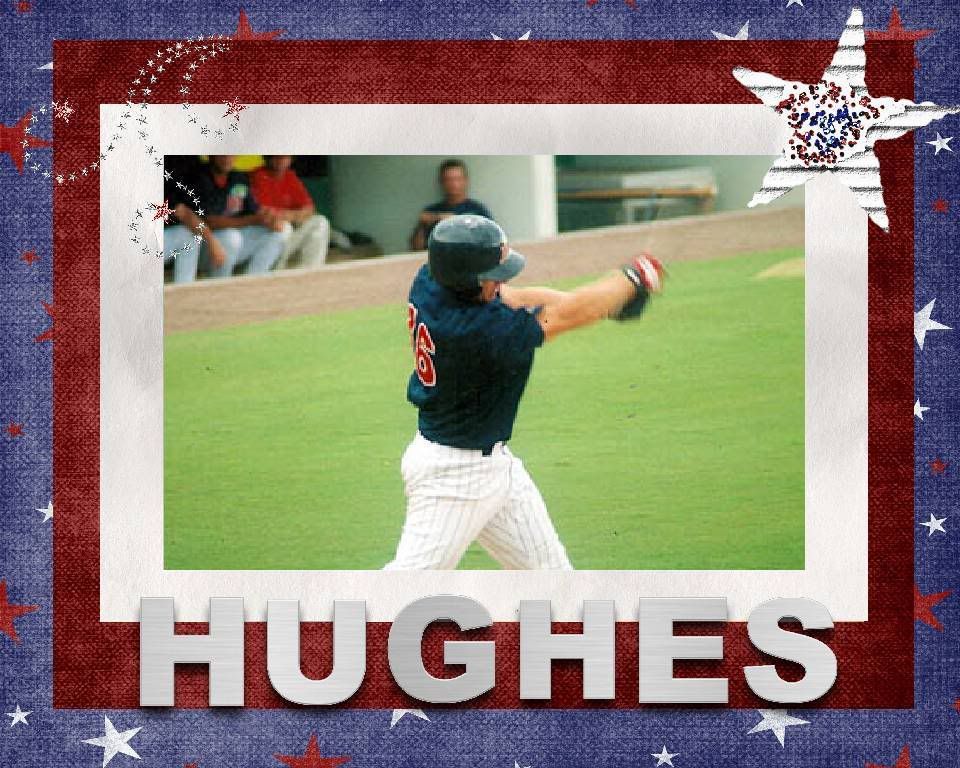 Indianopolis 6 at Rochester 4
W: T. Gorzelanny (2-1, 2.57); L: D. Graves (3-5, 5.96); SV: M. Salas (3)
HR: ROC: L. Hughes (2).
Danny Graves
gave up four runs in the first inning and the Rochester Red Wings would not recover, falling 6-4 to the Indianapolis Indians at Frontier field.
Nyjer Morgan
singled, but was taken out on
Brian Bixler
's force out.
Andrew McCutchen
then doubled Bixler in, and came home on
Neil Walker
's single to center.
Ronny Paulino
and
Ryan Mulhern
hit back-to-back doubles to add two more runs. After a brief pause during which Cliburn & Company had a word with their stater, Graves would get
Jason Delaney
out on strikes and
Luis Cruz
on a fly out.
Graves would work the next three in relative comfort. He'd walk Bixler in the top of the fifth and after getting McCutchen and Walker to fly out, would give up a single to Paulino. That finished it for Graves and
Casey Daigle
came in to get the final out.
Delaney tripled in the top of the sixth of Daigle however and Cruz took a walk, then stole 2nd.
Carlos Maldonado
would sacrifice in Dalaney and Morgan's double brought in Cruz to give the tribe six.
Christy would walk for the Wings in the bottom of the sixth.
Jason Pridie
singled and following a fly out to
Alejando Machado
,
Howie Clark
would single to load up the bags.
Garrett Jones
would go down on strikes, but
Luke Hughes
doubled to clean off the bases, putting the wings on the board.
Luke Hughes
second AAA homer gave the wings one more run in the bottom of the ninth but it was brief rally as
Matt Macri
ground out and
Trevor Plouffe
and
Brock Peterson
flew out to end the contest.
Daigle worked 3.1 innings allowing 2 earned runs on 4 hits and a walk while strike out 3.
Julio Depaula
pitched the ninth for the Wings.
Clark would go 3-for-4 with a run, while yard bird
Luke Hughes
was 2-for-4 with a double, a run and 4 RBIs. Pridie and Machado were each 1-for-4, Pridie with a run, leaving Machado to become the one hit wonder.
The two teams play at 12:05 pm matinee game on Monday.
Tom Shearn
(7-2, 2.88) will take the start on Monday against Indy's
Daniel McCutchen
(5-8, 3.73).
Box
Log
Indians
Red Wings
R-News
RD&C
IndyStar
Sandlot Swashbucklers
blog
Extra Bases
blog
Alejandro Machado
now has a 18-game hitting streak, the second longest streak by a Red Wing this season (
Randy Ruiz
, 24-game hitting streak).
Red Wings closer
Bobby Korecky
recorded his 20th save of the season Friday night. With that save Korecky becomes the first Red Wings pitcher to ever post 20 or more saves in back-to-back seasons (saves became an official stat in the International League in 1969). If Korecky can over take Toledo's
Blaine Neal
for the IL lead in saves (currently Neal has 25) he will become the first ever pitcher to lead the International League in saves in back-to-back season. Korecky holds the Red Wings record for saves in a season with 35 set in 2007.
Outfielder
Jason Pridie
leads the IL with 16 triples. Pridie is the first Red Wing to hit 16 triples in one season since
Ray Pepper
hit 20 in 1931. The last Red Wings player to lead the IL in triples was outfielder
Wayne Kirby
(tied with Scranton shortstop
Jimmy Rollins
with 11) in 2000. The last time a player in the IL had more than 15 triples in a season was 2005 when
Shane Victorino
of Scranton had 16. The Red Wings record (since 1929 when the Rochester became the Red Wings) for triples in a season is 20 by Pepper in 1931, but the franchise record is 28 set by
William Lush
back in 1895.