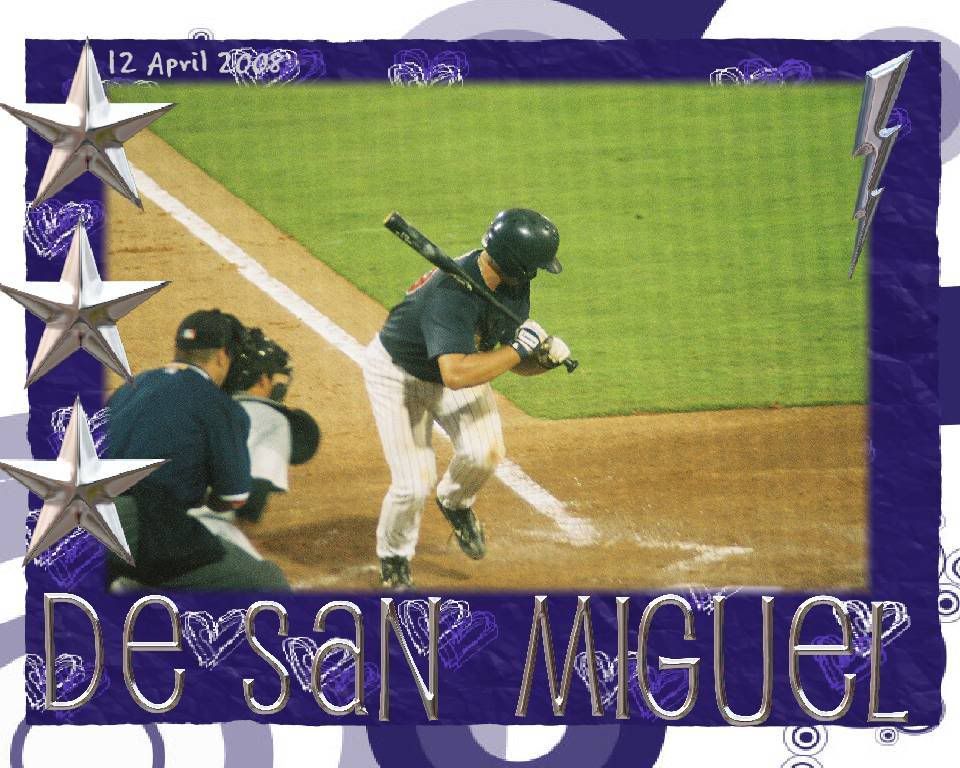 Clinton 5 at Beloit 7
W: S. Steedley (4-3, 2.28); L: K. Gomez (8-4, 3.04)
HR: CLI: T. Smith (4). BEL: D. Romero (2).
Deibinson Romero
's 2nd home run of he season helped power the Beloit Snappers past the Clinton Lumber Kings, 7-5, at Pohlman Field.
Clinton would open up the scoring in the top of the 3rd when
Andres James
reached on a fielding error by
Estarlin De Los Santos
. A missed catch by
Rene Leveret
on the pick off attempt sent James to 3rd, and he'd be plated by a
Mitchell Moreland
single.
Jonathan Greene
would also single before
Timothy Smith
went yard over the right field wall to make it 4-0 L-Kings.
The Snappers got down to work in the fourth when De Lo singled, and Romero homered out to center, to cut the L-King's lead in half.
Chris Cates
would single in the bottom of the fifth, and be tripled in by
Ben Revere
. A wild pitch by Clinton's
Kennil Gomez
brought Revere across the plate for the tying run.
Jose Felix
would single in the top of the sixth, then move to 2nd on a
Kyle Murphy
ground ball.
Engel Beltre
's grounder to center would bring Felix in to put the L-Kings back on top again.
That also finished it for starter
Santos Arias
, who allowed an uncharacteristic 5 runs, 4 earned on 9 hits and 2 walks while striking out four.
Ozzie Lewis
would single in the bottom of the inning, and Leveret would reach on a fielding error by Beltre.
Mark Dolenc
would bunt into a force out that took Lewis down at 3rd, but Schmiesing moved the runners again with a ground out of his own.
Allan de San Miguel
singled out to center to bring in the pair, giving the Snappers the lead again.
The bottom of the 7th saw a pair of back-to-back doubles by Romero and Lewis that brought in one more run to finish things off.
Romero finished off 3-for-4 with a pair of runs and 2 RBIs. De Lo was 2-for-4 with a run while Lewis was 2-for-3 with a run scored.
Dolenc, Schmiesing, de San Miguel and Cates all singled, while Revere was 1-for-4 with a triple and a run.
Former Snappers' bat boy,
Kyle Murphy
, was 1-for-4 for the L-Kings.
The two teams rematch Wednesday at 7:00 PM at Pohlman Field.
Box
Log
Snappers
Tuesday:
BDN
BDN 2
Stillwater Gazette: Schmiesing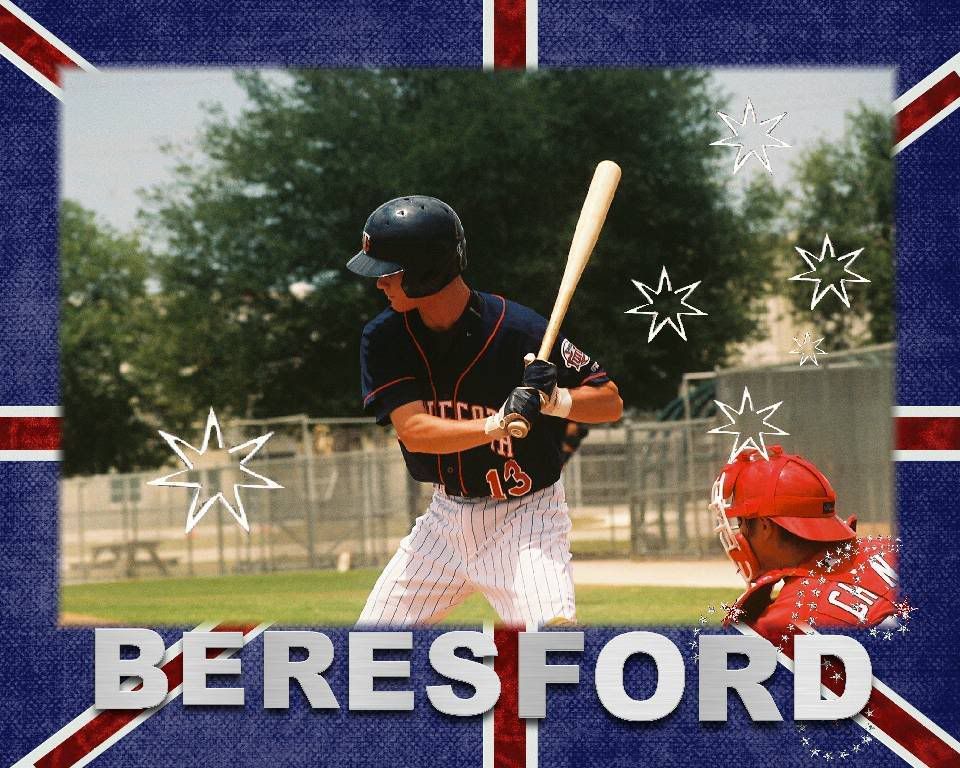 Elizabethton 11 at Burlington 4
W: C. Leavitt (2-1, 5.29); L: C. Bryant (0-1, 7.20)
HR: ELI: N. Romero (3).
Ho-Hum. Another day, another 2 billion runs for the Elizabethton Twins, who finished sweeping Burlington with a 11-4 win on Tuesday.
Juan Richardson
would hit into a force out that took down
Danny Rams
to get on base in the top of the 2nd.
Dominic De La Osa
then singled, moving Richardson to third. Following a strike out to
Angel Morales
and a steal by De La Osa,
James Beresford
's fly ball would score the pair to put the E-Twins on the board.
The top of the 4th would see De La Osa single and then steal 2nd. Morales' single moved De La Osa to 3rd, and pitcher
Carson Bryant
would be replaced by
Jacob Rodriguez
. This made little difference as Beresford's ground out scored De La Osa. A passed ball by
Miguel Moctezumo
allowed Morales to move to 3rd.
Adan Severino
walked, but Rodriguez was then called for a balk which allowed Morales to score.
De La Osa walked in the sixth and used a single by Morales and a wild pitch by Rodriguez to get around to 3rd. A wild pitch would then bring him home.
Roque Colon
bravely got on the mound in the top of the the seventh, and got
Nick Romero
to fly out.
Jon Waltenbury
would take a walk off him though, before he got
Michael Harrington
out on strikes. Rams then tripled to drive in Walt.
Juan Richardson
would go walkies on Colon as well, and De La Osa would reach on a fielding error by
Fernando Cruz
, which also plated Rams. Morales then double to clear off the bases, making it 9-1 E-Twins.
The Royals got a bit muscular on
Danny Rondon
, hitting him up for 3 runs, 2 earned on 3 hits and an error by Waltenbury.
Elizabethton's Romero then went yard over the right center field wall, and Rondon closed Burlington down in the 8th to take away any thoughts of a Royals rally.
Nathan Fritz
replace Rondon for the 9th and allowed a single to
Lifete Jones
and a double to
Angel Franco
, but he'd get
Julio Aparicio
to pop out and
Josh Vittek
to ground out to strand the runners at second and third and end the game.
Curtis Leavitt
earned the win, allowing only 1 run on 3 hits and 3 walks while striking out 6 in half a dozen innings.
Morales finished up 3-for-4 with a run and 2 RBIs, De La Osa was 2-for-4 with 4 runs. Beresford was 1-for-5 with a single, but picked up 3 RBIs in the contest.
Next up, the E-Twins look forward to pulverizing the Greeneville Astros Wednesday at Joe O'Brien Stadium. The game is set for 7:00 PM.
Box
Log
B-Times
Tuesday:
E-Star
B-Times
SignOnSanDiego: Romero
Travis Talks
Blog