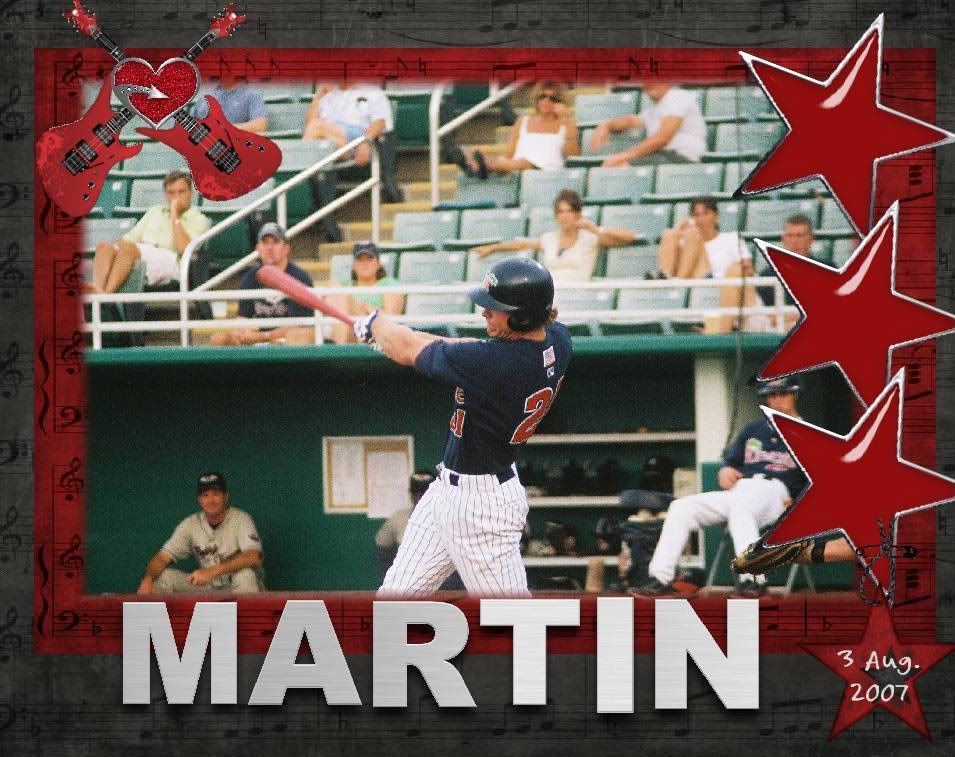 New Britain 3 at Reading 7
W: F. Castro (5-1, 4.94); L: A. Swarzak (3-6, 5.96)
HR: NBR: L. Hughes (14). REA: J. Slayden (11), J. Hammond (3), L. Marson (3).
Anthony Swarzak
gave up six runs on 7 hits and 4 walks while striking out 4 over five innings. He received little support as well from the New Britain Rock Cats' batters as New Britain fell to Reading, 7-3.
New Britain got on the board early, when
Luke Hughes
lead off with a singled. He'd try to steal 2nd but would be caught by
Lou Marson
.
Dustin Martin
then singled, and moved to 3rd on a
Danny Valencia
double.
Brock Peterson
sacrificed Martin in.
Martin would triple in the 3rd and following a strike out to Valencia and walk to Peterson, he'd be plated by
Erik Lis
sac-fly.
The bottom of the 3rd though saw the beginning of Swarzak's troubles. He lead off with a pair of fly-outs, but gave up a single to
Javon Moran
.
Jason Donald
then doubled to drive in Moran for Reading's first of the night.
Marson would lead of with a walk in the bottom of the fourth. Directly thereafter, Jeremy Slayden hit one over the right field fence to give the Phillies the tying and go ahead runs all at the same time.
Joey Hammond
followed that up with a walk, then moved to 3rd on
Neil Seller
's line drive single. Sellers would try for a double, but would thrown out at 2nd by
Matt Moses
in left field.
Jake Blalock
then singled to plate Hammond, making it 4-2 R-Phils.
With two outs in the bottom of the 5th, Swarzak would nail Slayden with a 93 MPH pitch.
Luke Appert
would then come in as a pinch runner, as Slayden left the game with an injury.
Joey Hammond
went yard over the center field wall to really make it hurt, bringing in two more runs.
The Cats would get offensive minded again, briefly, in the top of the 7th, when
Luke Hughes
hit a fly ball over the left field wall for his 14th home run of the season.
In exchange,
Frank Mata
would give up a home run to
Lou Marson
in the bottom of the stanza to finish up the scoring.
Hughes was 3-for-5 with a run and a RBI. Martin was 2-for-5 with a pair of runs. Valencia had a double and a pair of strike outs, while
David Winfree
and
Matt Moses
were both one hit wonders.
The teams rematch on Wednesday at First Energy Stadium at 7:05 PM.
Box
Log
R-Phils
Eagle
Courant
Note:
Mata limped out of the game in the seventh with what appeared to be an injury to his right hamstring. He will be re-evaluated today.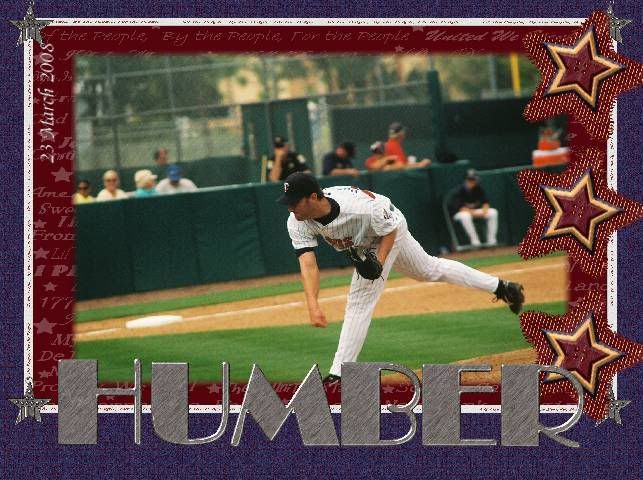 Lehigh Vally 12 at Rochester 5
W: L. Walrond (2-7, 3.92); L: P. Humber (4-7, 6.00)
HR: LHV: J. Jaramillo (5), R. Thompson (3).
Speaking of getting rocked,
Phil Humber
can tell you all about it. The right hander lasted only 2.2 innings, allowing 8 runs, earned, on 10 hits and a pair of walks. The Rochester Red Wings would go on to lose, 12-5 to the Lehigh Valley Iron Pigs.
The Wings were already down by 8 when
Randy Ruiz
singled in the bottom of the fifth with one out on the board.
Matt Macri
would draw a walk and
Sergio Santos
singled to drive in Ruiz.
Alejandro Machado
then singled to plated Macri. Following a fly out to
Ryan Jorgensen
,
Tommy Watkins
then singled to drive in Santos, giving the Wings 3.
Jorgensen took a walk in the bottom of the 7th, then came home on a
Tommy Watkins
double.
The bottom of the 8th saw
Garrett Jones
single, and move to second on a Macri single one out later. Santos's line dive to center plated Jones to top of the Wings scoring.
Watkins and Santos were both 3-for-4 in the game, Watkins with a pair of doubles to go with his pair of RBIs, and Santos with a run and 2 RBIs. Jones and Machado were 2-for-4 each, Jones with a run, Machado with a run scored. Ruiz and Macri each had a single, a walk, and a run.
Mario Gomez
worked the 9th inning, the only pitcher not to give up a run to Lehigh in the contest, although he did surrender a hit and a walk.
Julio DePaula
struck out six in 3 1/3 innings, tying his season best for strikeouts (April 16 vs. Richmond).
The Wings now head over to Buffalo to face the Bisons. Former Twin
Juan Rincon
pitched last night for the Bisons, giving up 3 runs on four hits and walk in .2 innings. He'd strike out only 1, taking the loss, his first, with his new team.
Box
Log
Red Wings
Iron Pigs
Morning Call
R-News
RD&C
RD&C II
Extra Bases
Blog
Manager
Stan Cliburn
won his 200th game as manager of the Rochester Red Wings Monday night. Cliburn holds a 200-182 record as Red Wings manager; Stan became only the sixth manager since 1963 to compile 200 wins in his first three seasons. Only
Joe Altobelli
(1971-73, 241 wins),
Greg Biagini
(1989-91, 237 wins),
Darrell Johnson
(1963-65, 230 wins),
Marv Foley
(1995-97, 228 wins) and
Phil Roof
(2003-05, 216 wins) have compiled 200 wins in their first three seasons as Red Wings manager (
Rich Miller
was interim manager for Roof for most of the 2005 season).