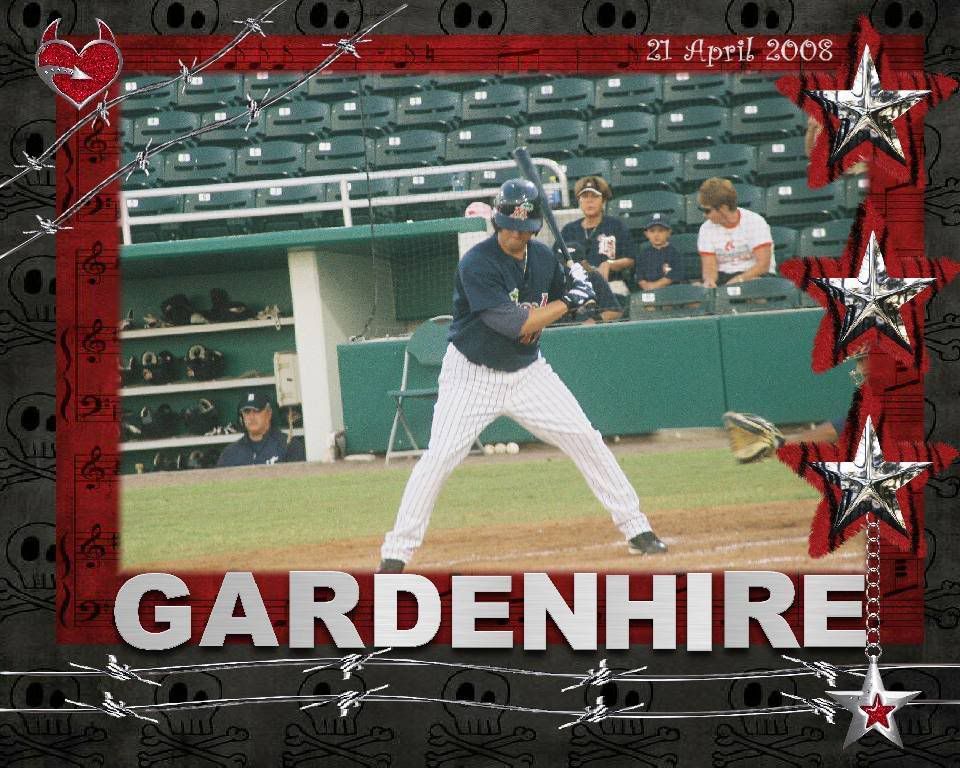 New Britain 8 at Reading 13
W: J. Outman (4-4, 3.41); L: A. Gabino (3-4, 3.38)
HR: REA: N. Sellers (11), J. Slayden (10), M. Eylward (3).
The New Britain Rock Cats got off to a great start, recording 4 runs in each of the first 2 innings - then they sort of stopped. Meanwhile the Reading Phillies took advantage of an already suspect bullpen to rally past and win, 13-8.
Kip Bouknight
did not fair all that well for Reading although he did get
Dustin Martin
to ground out to start the game. He end gave up a single to
Brian Dinkelman
before getting
Erik Lis
to ground out.
Brock Peterson
and
Matt Moses
took back-to-back singles which plated Dink before
David Winfree
would double the pair in.
Felix Molina
's single to center drove in Winfree for the first Rock Cats' four. Molina would be caught stealing 2nd for the final out.
Southpaw
Ryan Mullins
would give up back-to-back singles to start the bottom of the inning, and a throwing error by
Toby Gardenhire
put
Javon Moran
on 3rd.
Brad Harman
would ground into a double play that scored Moran and following a
Lou Marson
single,
Jeremy Slayden
would fly out to end the inning.
Gardenhire,
Drew Butera
and Martin all singled off Bouknight to start the top of the 2nd. Dinkelman's grounder to center would plate Gardenhire, then
Erik Lis
would triple to clear off the bags. At this time,
Travis Minix
came in for the R-Phils and the Cats' fun evaporated as he quickly got Peterson and Winfree out on strikes, and Moses to pop out in foul territory.
Joey Hammond
drew a walk from Mullins to start the bottom half the stanza.
Neil Sellers
then singled, but
Mike Eylward
and
Jake Blalock
both flew out. Moran reached on a Molina fielding error that loaded the bags, and
Mike Spidale
would walk to load the bags. Harmon would ground out to end the inning, but not the R-Phil scoring.
Marson walked in the bottom of the 3rd, but Slayden ground into a force out. Hammond would double in Slayden. Following a ground out to Seller, Eylward put his 3rd yard ball of the year over the left field fence to score two. Blalock would single and Moran walk before Spidale flew out to end the inning.
The bottom of the fourth saw Harmon single and one out later, come home when Slayden went yard, over the left field fence, for his 10th of the season.
Yohan Pino
would work the fifth without giving up a run, but in the sixth saw Marson walk and, one out later, Hammond double him in, tying up the game.
Armando Gabino
replaced Pino for the bottom of the 8th and lead off with a walk to Eylward. Blacklock singled, but Moran bunt into a force out that took Eylward out at 3rd. Spidale singled to load the bags while Harman's follow up single scored Blalock and Moran. A wild pitch brought in Spidale and following a fly out to Marson that put Harmon on 3rd, a single to Slayden brought in the Aussie to make it 12-8, Phillies.
Seller's 11th home run of the year gave the R-Phils 13 to finish off the contest, and also the Phillies largest come back win in 10-years.
Gardenhire and Butera were both 2-for-4 with a run each. Dinkelman was 2-for-5 with a pair of runs and a RBI. Lis would drive in 3 with his triple, while Winfree brought in 2.
Box
Log
R-Phils
Reading Eagle
Courant
Courant 2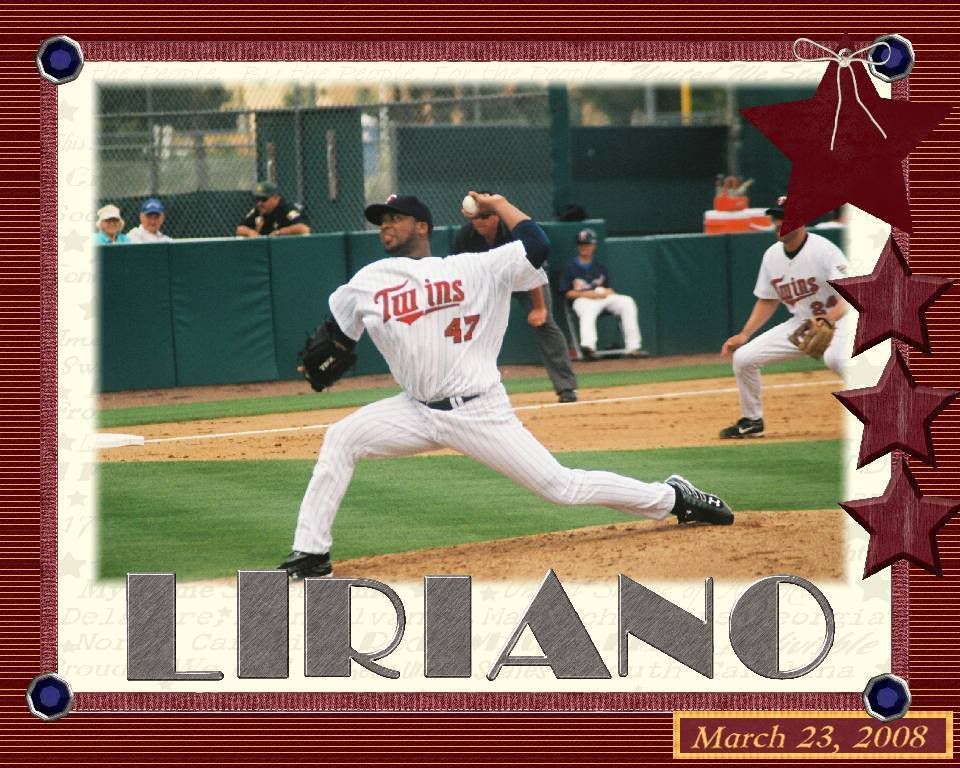 Lehigh Valley 1 at Rochester 2
W: F. Liriano (5-2, 4.07); L: T. Blackley (3-5, 4.46); SV: B. Korecky (11)
HR: None.
Francisco Liriano
worked 7 stellar innings allowing only 4 runs ad a walk while striking out 9 to blank the Lehigh Valley Iron Pigs. Never mind that Lehigh Valley is the worst team in the International League. It was still a good outing for him.
The Rochester Red Wings would put 2 runs on the board in the fourth, then hang on to claim the win from the Iron Pigs.
Darnell McDonald
lead off the bottom of the fourth frame with a walk. One out later,
Randy Ruiz
would double him.
Matt Macri
put Ruiz on 3rd, and
Sergio Santos
sacrificed in Ruiz for the Red Wings 2 runs.
Tim Lahey
worked a scoreless eighth before giving way to
Bobby Korecky
.
Mike Rouse
would single to lead off the ninth, and after
Mike Cervenak
was called out on strikes.
Andy Tracy
took a walk.
Jon Knott
then singled to drive in Rouse, but Korecky would the last to batters out on strikes to pick up his 11 save of the season.
The Wings would win on only three hits, with
Ryan Joregenson
going 1-for-2 with a double and a walk which did not factor into the scoring.
Liriano's nine strikeouts tied the team high for 2008, with
Kevin Mulvey
reaching that figure twice.
The two teams rematch Tuesday at Frontier Field, with a 7:05 PM start with
Phillip Humber
(4-6, 5.19) taking to the mound for the Wings vs. lefty
Les Walrond
(1-7, 3.86) for the Pigs.
Box
Log
Red Wings
Iron Pigs
RD&C
RD&C Notebook
R-News
Hog Blog
Infielder
Howie Clark
was activated from the Wings' disabled list on Monday, taking the roster spot of
Denard Span
, who has been promoted to Minnesota. Clark did not play Monday night. He has been out the past three weeks with a strained oblique.