Cedar Rapids 7 at Beloit 0
W: E. Jimenez (3-2, 3.97); L: D. Bromberg (5-6, 5.31)
HR: CED: R. Groth (1).
David Bromberg
allowed 6 runs, 5 earned on 8 hits and a walk while striking out four in 5.1 innings as the the Cedar Rapids Kernels went on to blank the Beloit Snappers, 7-0.
The Snappers showed little offensively recording only six hits in the game, with
Ben Revere
getting 3 of them, finishing up 3-for-4 at the plate.
Chris Cates
and
Allen de San Miguel
were both 1-for-3, Cates also had a walk, while
Greg Yersich
was 1-for-4.
Ryan Groth
led off the contest with a home run, his first of the season over the center field wall, a pretty good indication things were not going to go the Snappers way.
Andrew Romine
then tripled, and came home on
Hector Estrella
's ground out to give the Kernels a pair of runs.
Romine would singled in the top of the 3rd then moved to 2nd on a throwing error by
Marc Dolenc
. Esterella then doubled him in to make it 3-0 Cedar Rapids.
In the top of the sixth,
Jay Brossman
would single with one out and
Clay Fuller
would get hit by a pitch.
Julio Perez
doubled to drive in 2 more. After
Ariel De Los Santos
was hit by a pitch,
Nelson Prada
would hit the bullpen up for
Charles Nolte
to replace Bromberg. Nolte would allow a single to
Tyler Johnson
which plated Perez before getting the final two outs.
Chris Anderson
would come in for the top of the ninth and Estrella struck again, this time a double out to self. A wild pitch saw Elstrella to 3rd, and he'd be sacrificed in by Brossman for the Kernel's seventh and final run.
Having had enough popcorn for the home stand, the Snappers now welcome in the Clinton Lumberkings for a four game set, with Tueday's first pitch due out at 7:00 PM.
Box
Log
Snappers
Sunday:
Kernels
BDN
BDN2
Gazette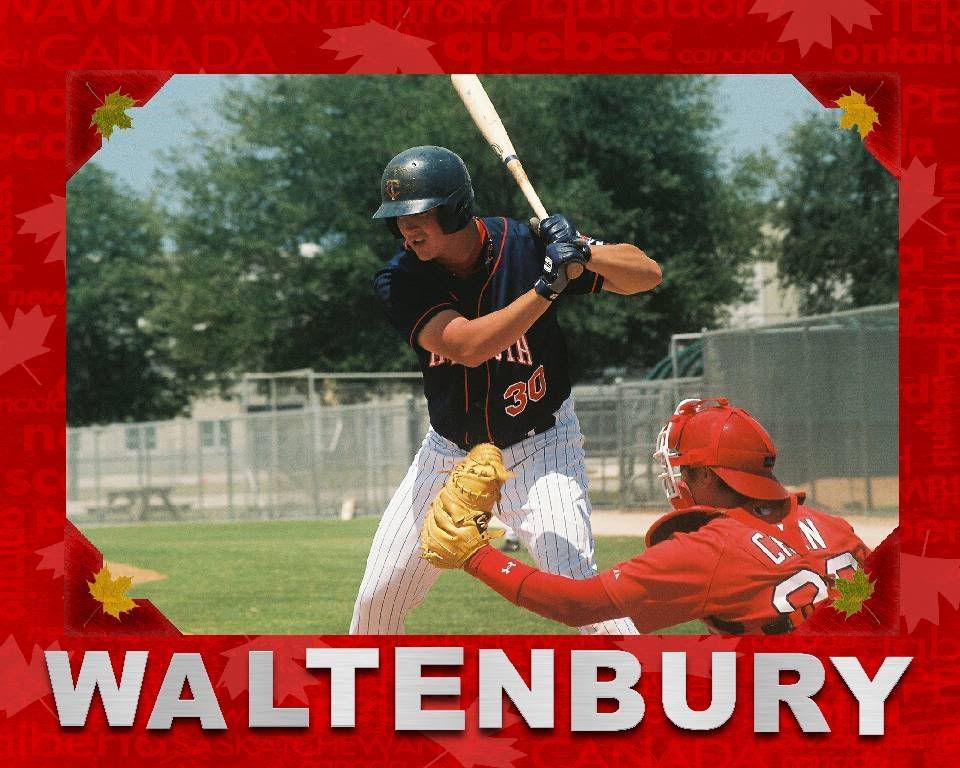 Elizabethton 12 at Burlington 0
W: D. Osterbrock (1-0, 1.93); L: G. De La Cruz (0-2, 12.10)
HR: ELI: N. Romero (2), N. Papasan (1).
The Burlington Royals probably preferred the rain. As it was, what they got was not a thunderstorm, but the thunder of the Elizabethton Twins bats as they pulverized the Royals in both halves of a double header.
Nick Romero
and
Nick Papasan
recorded a pair of home runs in game one. Romero would finish up 1-for-3 with a pair of walks, a pair of runs and a RBI. Papasan and
Evan Bigley
were both 3-for-4, Papi with 3 runs and 3 RBIs, while Bigly settled for 1 run and 1 RBI.
Jon Waltenbury
went 2-for-4 at the plate with a run and a run scored.
Dominic De La Osa
was 3-for-5 with a run and 2 RBIs while
Michael Harrington
was 2-for-5 with a run and a RBI. Everyone in the line up had at least one hit and all but
James Beresford
had at least one run.
Danny Osterbrock
allowed 2 hits and a walk over 5 innings to confound the Royals, fanning 2 over that time frame.
Lee Martin
and
Thom Wright
finished up the last two.
Box
Log
Elizabethton 11 at Burlington 1
W: B. Lanigan (1-1, 3.77); L: S. Garrido (0-1, 3.75)
HR: ELI: A. Soto (5).
An eight-run fourth inning put the Elizabethton Twins well over the top in the game two.
Alex Soto
's solo shot home run was just a bit of special treat in the fifth.
Jon Waltenbury
was 2-for-3 with a pair of runs and runs batted in.
Evan Bigly
and
Alex Soto
were both 2-for-4, Bigley with 2 RBIs, Soto with two runs and 4 RBIs.
Jeanfred Brito
was 2-for-5 with 2 runs. Everyone in the line up had a hit except for
Danny Rams
, who walked twice, and
Adan Severino
, a new addition from Broward Community College, who also drew a pair of walks.
Bobby Lanigan
gave up 1 run on 1 hit and a walk while striking out 2.
Danny Rondon
and
Mark Hamburger
each worked an inning to finish up the contest.
Look for more thunder tonight at Burlington Athletic Stadium - thunder that won't be coming from the sky.
Box
Log
Royals
Burlington Times
Sunday:
E-Star
Saturday:
E-Star