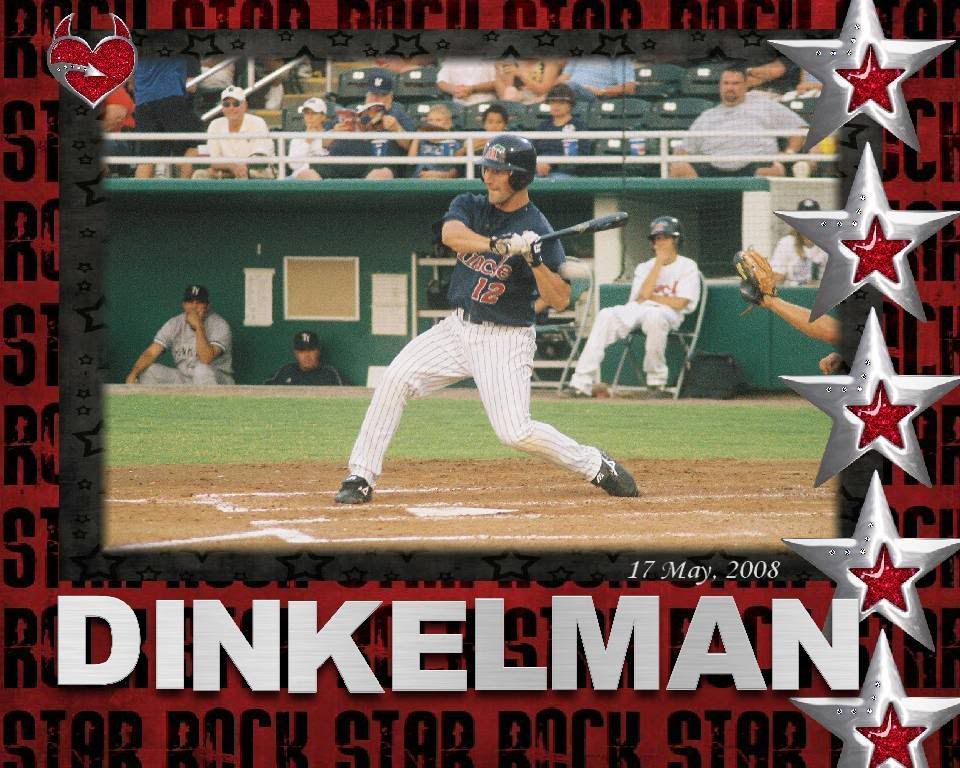 New Britain 2 at Reading 6
W: J. Durbin (3-4, 2.60); L: Y. Pino (2-3, 3.93); SV: J. Outman (1)
HR: REA: L. Marson (4), L. Appert (3), J. Moran (1).
Former Miracle
J.D. "The Real Deal" Durbin
is back and pitching in AA, a level he seems better able to handle. He dealt well enough against the New Britain Rock Cats, allowing 2 runs, 1 earned, on 5 hits and a pair of walks while striking out six in 6.2 innings.
Josh Outman
would finish up the final 2.1 frames for his first save of the season.
Yohan Pino
took the start and lasted 3.1 innings, allowing 5 runs on six hits and 3 walks while striking out 2.
With one out on the board,
Brian Dinkelman
and
Dustin Martin
hit back-to-back singles to get the game underway.
Erik Lis
ground into a force out, but Dinkelman scored on the play to put New Britain up early.
Ater taking Moses down on strikes, Durbin allowed a triple to
Felix Molina
.
Toby Gardenhire
's follow up single plated Molina for Rock Cats run number two.
Reading answered back through with
Lou Marson
taking a walk and
Jeremy Slayden
singling out to right.
Joey Hammond
ground into a double play, but Marson scored on the deal, making it 2-1 Cats.
Luke Appert
walked of Pino in the bottom of the 3rd, but was caught when
Mike Spidale
ground into a double play. Good thing too, because it meant that
Javon Moran
's first home run of the season would be a solo shot affair over the left field wall.
Jason Donald
then singled and stole 2nd.
Brad Harmon
walked, and a single by Marson plated Donald to make it 3-2 Phils.
Pino would retire Hammond on strikes in the bottom of the 4th, but he then gave up a double to
Mike Eylward
before Appert put his third home run of the season over the right field wall.
Kyle Aselton
would replace Pino at that point, with the score 5-2 Phils.
AA All-star
Ben Julianel
would allow a solo shot more run to Marson in the bottom of the 8th, his 4th of the year to finish off the scoring.
Dinkelman was 2-for-4 in the contest with a run, while Martin, Danny Valencia, Gardenhire, and Rocky Palacios each hit a single. Molina was 1-for-3 with the triple, a walk and a run.
Enough is enough! Having been thoroughly beaten and now humiliated by losing to a man who, with a 3-4, 2.60 record, can no longer be called "The Real Deal" even at the Double A level, the Rock Cats now return to the somewhat friendly confines of New Britain Stadium to host the Connecticut Defenders. The 4th of July start is slated for 4:05 PM.
Box
Log
Rock Cats
R-Phils
Courant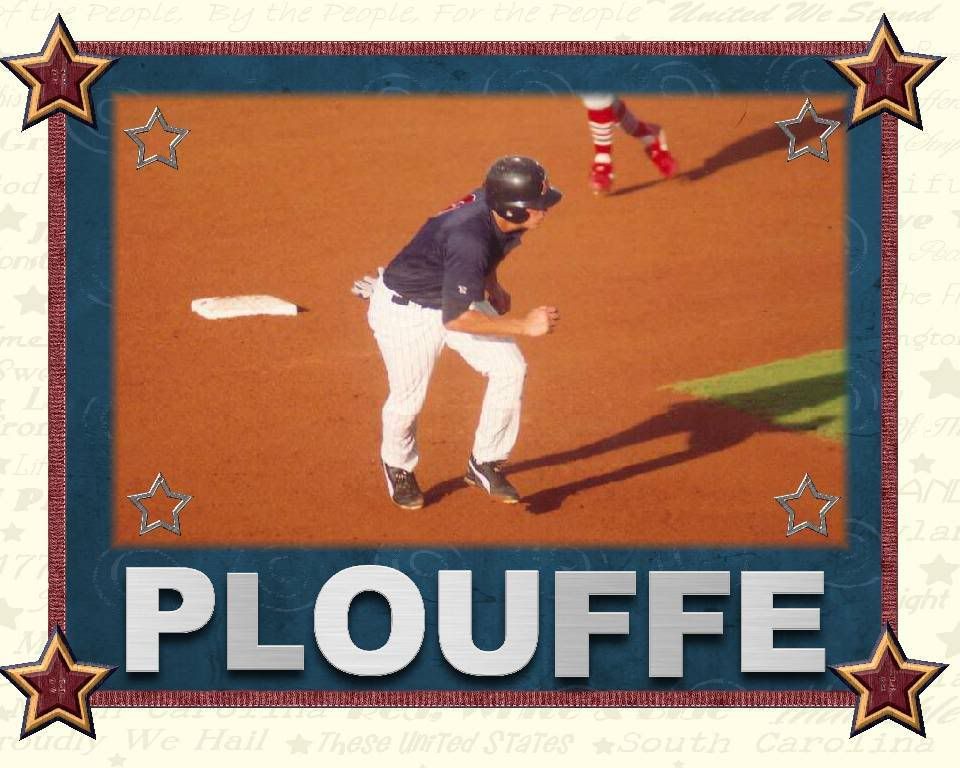 Rochester 7 at Buffalo 6
W: R. Barrett (3-3, 2.39); L: E. Buzachero (3-3, 2.78); SV: J. DePaula (2)
HR: ROC: M. Macri (4), T. Plouffe (2). BUF: T. Linden (5).
It would take 13 innings, but the Rochester Red Wings finally found the go ahead run to defeat the Buffalo Bisons (again) at Dunn Tire Park.
With two outs on the board to open the game, Triple-A All-star
Darnell McDonald
singled then stole second.
Garrett Jones
would single to plate the Rochester slugger, giving the Wings the early lead.
In the bottom of the second,
Todd Linden
would go yard off
Kevin Mulvey
for his 5th home run of the season. It was the lead off hit for the inning, and Mulvey got
Jordan Brown
to pop out before allowing a follow up single to
Chris Gimenez
.
Morgan Ensberg
ground into a force out that took down Gimenez, then stole second.
Brad Snider
singled to drive in Ensberg, making it 2-1 Bisons.
Mulvey would go on to work seven inning, allowing only those 2 runs on five hits and 2 walks while fanning 5. Buffalo's
Matt Ginter
would stay a little bit too long on the mound however.
In the top of the seventh, he'd plunk
Sergio Santos
with a pitch. Santos then stole 2nd and moved to 3rd on
Ryan Jorgensen
's ground out.
Tommy Watkin
's ground ball to center plated Santos to tie up the game.
The top of the 8th would see Jones single with one out on the board.
Randy Ruiz
followed it up with a single of his own, but
Howie Clark
would ground into a force out that took Ruiz out at second.
Matt Macri
then put a ball over the center field fence to score 3, this 4th home run of the season. Ginter would be gone as well, replaced by
Edward Buzzachero
.
Jorgensen and Watkins hit back-to-back singles in the top of the 9th, and would be moved by
Trevor Plouffe
's sac bunt. But a throwing error by herd catcher
Chris Gimenez
allowed Jorgensen to cross the plate for an extra Wings marker. They'd need it.
Tim Lahey
would plunk Gimenez with a pitch to start out the bottom of the ninth. Ensberg doubled and Snyder walked, filling up the bags.
Mario Gomez
would be brought into the game instead of his normally stellar stuff, he'd allow
Jason Cooper
to single to score Gimenez, and keep the bags still full to boot.
Asdrubal Cabrera
then walked to force in Ensberg as well as a pitching change with
Bobby Korecky
coming in.
Andy Gonzalez
singled to score Snyder but after a coaching visit, one of many this inning, Korecky would get
Michael Aubrey
to ground into a force out that snagged Cooper at home and save a run. A
Todd Linden
ground out would score Cabrera however, tying up the game. Korecky would intentionally walk
Jordan Brown
to get at Gimenez who politely ground out to end the inning.
On to overtime...
Buffalo would threaten in the 11th and the 12th. The Wings however took action in the 13th when Plouffe put his second AAA home run ball over the left center field wall to hand Rochester the win.
Jones and Macri finished up 3-for-6 with a run each. Jones a had walk and a RBI as well, while Macri had 3 RBIs. Plouffe and Ruiz were 2-for-6, Plouffe with a walk, a run and a RBI, Ruiz with 3 strike outs.
Tommy Watkins
was 3-for-7 with a RBI. McDonald and Jorgensen each had a single.
Buffalo now brings their shaggy pelts over to the Frontier Field for the back end of the home-and-home four-game series which kicks off at 7:05 on 4th of July Friday. Red Wing
Brian Duensing
(4-8, 4.25) will oppose the herd's
John Halama
(4-1, 4.80) on the mound.
Box
Log
Red Wings
Bisons
RD&C
B-News
R-News
Extra Bases
Blog
Inside Pitch
Blog