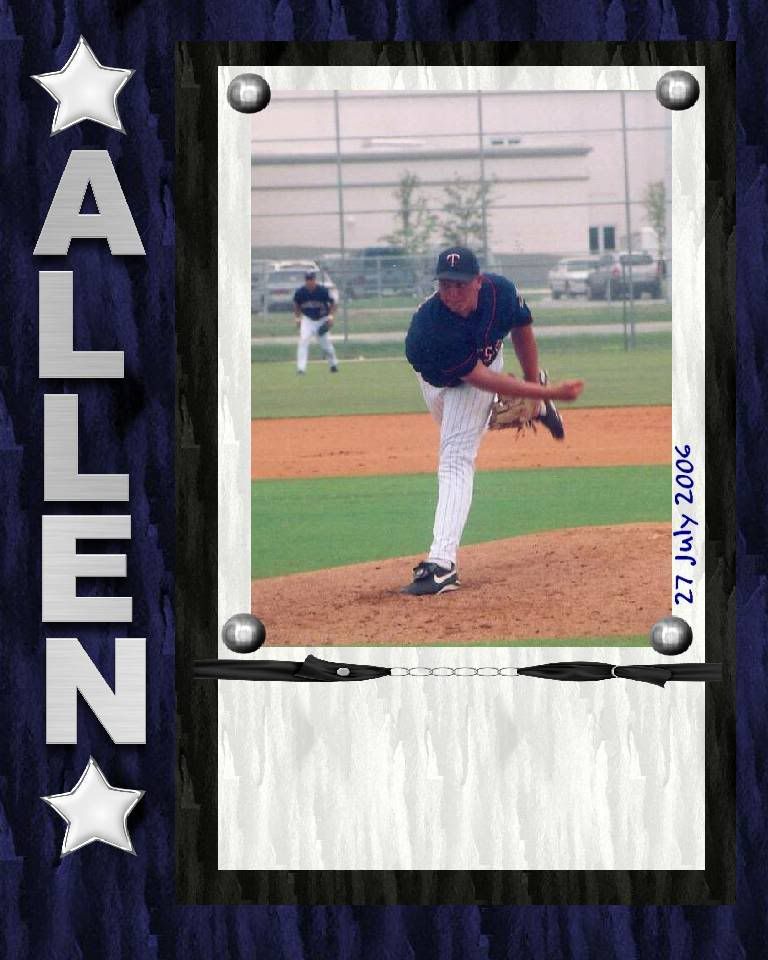 Beloit Snappers Press Release
The Beloit Snappers' pitching staff has received a boost as the Minnesota Twins have demoted pitcher
Michael Allen
from the Fort Myers Miracle. Allen will join the Snappers in time for tonight's game against the Fort Wayne Wizards at 7:00pm.
Drafted by the Twins in the 13th round of the 2005 First-Year player draft, Allen attended Arlington County Day School in Jacksonville, FL.
Despite making just one appearance for the Miracle this year, Allen is coming off a great 2007 campaign for the Elizabethton Twins where he pitched in 13 games, posting a 4-2 record to go with a 3.47 ERA. More astounding was the 70:11 strikeout to walk ratio amassed over 62.1 innings of work for Elizabethton.
The move, effective today, leaves the Beloit active roster at 25.
Note:
They didn't actually demote him because he was taken off the roster and placed on the restricted (suspended) list for Elizabethton. However they want to word it. So now I'm wondered what the something was that happened that got him suspended in the first place. Oh well...