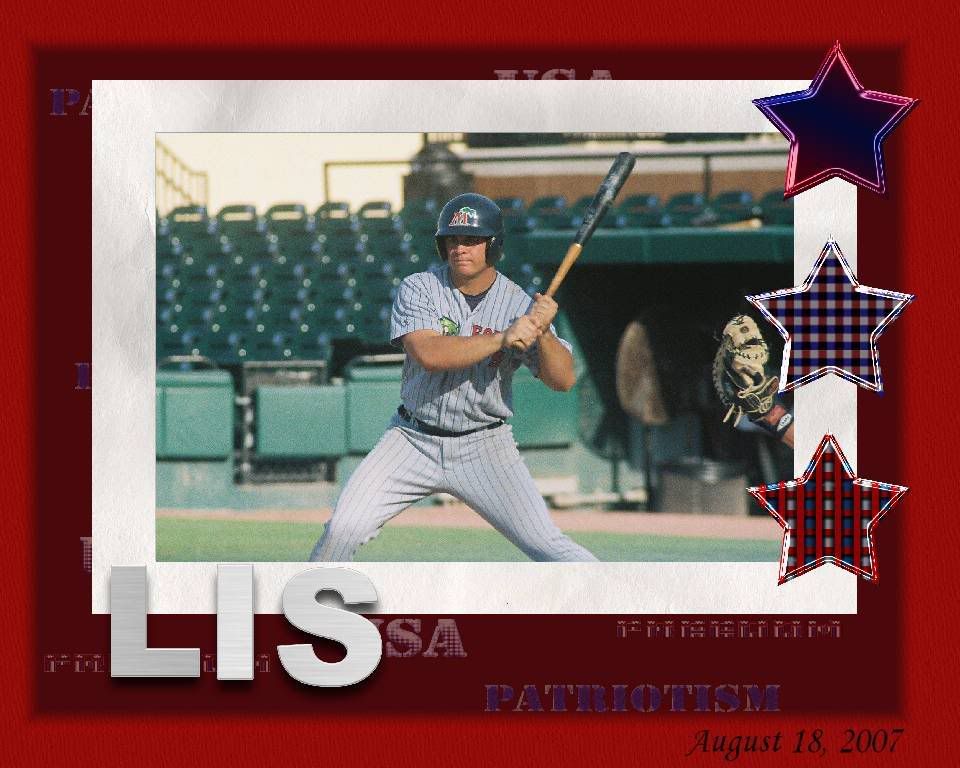 New Britain 4 at Harrisburg 2
W: R. Delaney (1-0, 1.64); L: B. Perez (3-4, 6.62); SV: B. Julianel (17)
HR: NBR: B. Peterson (10). HAR: E. Baez (1).
The New Britain Rock Cats rallied late to break at 2-2 tie and went on to win 4-2 against the Harrisburg Sentators at Commerce Bank Park.
New Britain got on the board first when
Brock Peterson
homered in the top of the 4th with one out up an no one on base. The single shot homer, his 10th of year, went over the left field wall. Following a
Dustin Martin
ground out,
Danny Vanecia
doubled, then came home on a
Eric Lis
fly-ball single to center.
Harrisburg took one back in the bottom of the inning, with
Edgardo Baez
hitting hit first home run of the season over the center field wall.
New Britain starter
Yohan Pino
worked 5.1 innings, being charged for both runs on six hits and a pair of walks while fanning six.
Pinto would get
Bill Rhinehart
to strike out before giving up a single Baez. New Britain field manager
Bobby Cuellar
then called for
Rob Delaney
out of the bullpen.
Luis Antonio Jimenez
hurt his former team by doubling off Delaney to score Baez. Delany was charge with the blown save, and would finish off the six and work the seventh.
Bobby Brownlie
worked seven innings for Harrisburg, giving up both runs on six hits and three walks while striking out 4.
Beltran Perez
replaced him for the top of the eighth, getting Peterson to strike out swinging before giving up a single to
Dustin Martin
. Martin would be picked up and caught stealing second however, with Valencia the plate. The Boca Raton, Fl, native then took a walk. Lis doubled to drive him in to put the Cats on top again.
The Sens'
Leonard Davis
doubled in the bottom of the 8th, but that was all they would see out of All-star
Ben Julianel
, as he used a pair of pop outs and a ground out to end the inning.
With two outs in the 9th,
Luke Hughes
doubled and
Brian Dinkelman
took a walk. Petereron then singled Hughes in for the insurance run.
Julianel allowed a single to
William Bergolia
in the bottom of the 9th with one out on the board, but then used a pair of fly outs to end the contest.
Hughes, Lis and and Moses were all 2-for-4, Hughes with a run and a pair of doubles, Lis with a double and a RBI. Peterson was 2-for-5 with a run and a pair of RBIs. Valencia was 1-for-3 with a walk a double and 2 runs, while Martin was 1-for-4 with a walk.
The two teams rematch on Wednesday at 6:35 pm on Batman Movie Night.
Jordon Zimmermann
(3-2, 4.12 ERA) will be the Senators' Joker to Jeff Manship's (1-2, 3.91 ERA) Batman for New Britain.
Box
Log
Rock Cats
Senators
Courant
Patriot News
Tuesday's game in Charlotte between the Charlotte Knights and the Rochester Red Wings was postponed by rain, and will be made up as part of a doubleheader Wednesday beginning at 5:15 PM.