New Britain 4 at Harrisburg 1
W: J. Rainville (6-7, 6.45); L: A. Alaniz (0-2, 4.24); SV: B. Julianel (18)
HR: HAR: B. Rhinehart (2).
Harrisburg's
Bill Rhinehart
homered in the bottom of the sixth inning, but was the only run the Senators would get as the New Britain Rocks Cats downed the Harrisburg Senators 4-1.
Jay Rainville
worked six innings scattering 4 hits and a pair of walks whil striking out 4 to pick up his sixth win the of season. The Cats offense came out to support him as well, finding 4 runs on 10 hits.
Danny Valencia
singled in the top of the second inning, then came home on a
Matt Moses
double. A throwing error by the Sens'
William Bergolla
moved him to 3rd.
David Winfree
triple to drive in Moses and, following a ground out to
Toby Gardenhire
,
Rodolfo Palacios
singled to plate Winfree, giving the Cats a 3 runs lead.
They'd hang on to it until Rhinehart's solo shot in the sixth, made it 3-1.
New Britain added an extra run in the ninth when
Steve Schmoll
walked Winfree, then hit Gardenhire with a pitch. After Palacios was retired on strikes,
Luke Hughes
singled to bring in Winfree.
Ben Julianel
replaced
Rob Delaney
for the bottom of the 9th and allowed a single and a walk, but former Miracle
Garrett Guzman
would be taken down at 2nd by Palacios, and Julianel would use a pair of fly outs to end the contest.
Winfree was 1-for-2 on the evening with a pair of walks, a pair of runs, and a RBI. Moses finished up 2-for-4 with a run and a run scored; Hughes and
Brock Peterson
were both 2-for-5, Hughes with a RBI as well. Gardenhire would be the one hit wonder of the night, while Palacios had a single and a RBI, and Valencia had a single and a run.
The Cats return home on Friday to face the Portland Sea Dogs for a four-game series.
Box
Log
Rock Cats
Senators
Courant
PennLive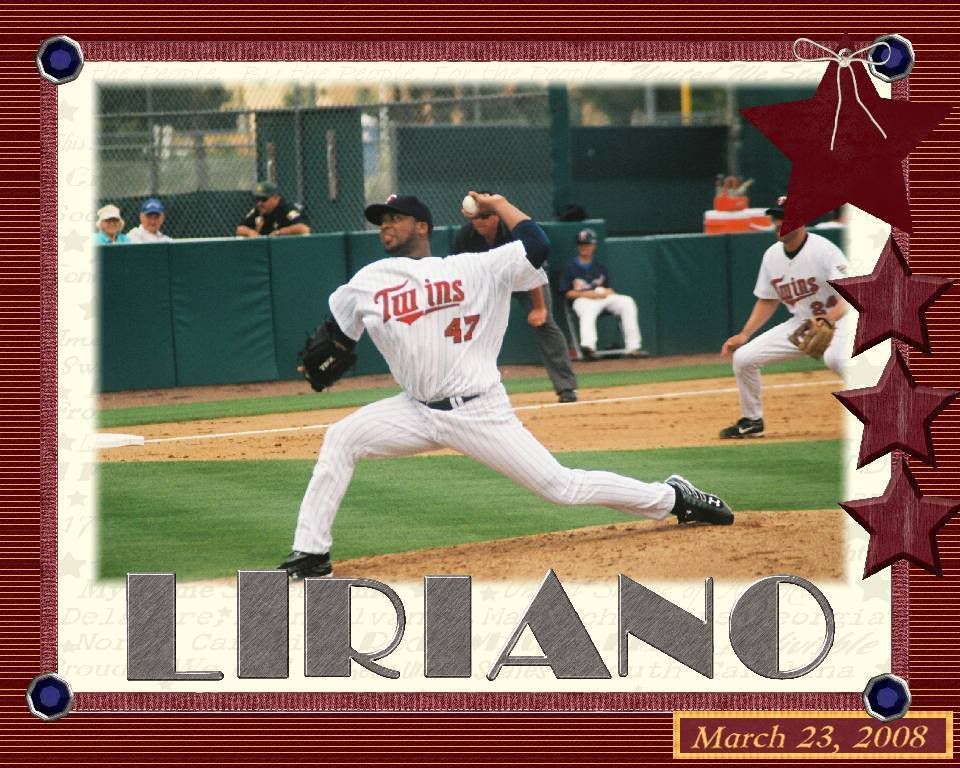 Rochester 14 at Durham 1
W: F. Liriano (7-2, 3.53); L: B. Hendrickson (7-6, 4.52)
HR: ROC: R. Ruiz (12), D. McDonald (11), S. Santos (3).
Randy Ruiz
advanced his hitting streak to 19 games with a with a 2-run home run in the first inning to help lead the Rochester Red Wings on a 14-run rampage over the Durham Bulls.
Jason Pridie
,
Darnell McDonald
and
Sergio Santos
were all 2-for-5 at the plate with a pair of runs each, McDonald and Santos each with 4 RBIs as well.
Garrett Jones
, Ruiz and
Matt Macri
were all 2-for-5 with a run, Macri with 1 run scored and Ruiz with 3.
Howie Clark
was 4-for-4 in the contest with 4 runs and a double.
Tommy Watkins
laced a triple out to right in the top of the 8th, coming home on a McDonald ground out, while
Ryan Jorgenson
kept the hits coming with a single, a walk, and run scored.
Francisco Liriano
held the Bulls to 3 hits and a walk over 7 innings while striking out 8.
Carmen Cali
gave up the lone Bulls run in the bottom of the 8th by allowing a double to
Fernando Perez
and a triple to
Jon Weber
.
Ruiz's 19-game hitting streak is tied for the 2nd longest in Triple-A this season (
Omir Santos
of Norfolk had a 21-game hitting streak).
The Wings and Bulls continue their series at 7:05 p.m. tonight. Righthander
Julio DePaula
(1-3, 5.86 ERA) is expected to start against Durham's
Mitch Talbot
(7-7, 4.85).
Box
Log
Red wings
Bulls
RD&C
News & Observer
Infielder
Trevor Plouffe
is day-to-day after fouling a ball off his foot in Charlotte.
Minnesota Twins shortstop
Adam Everett
will begin a rehab stint with the Class A Ft. Myers Miracle on Saturday. The infielder is scheduled to play in three games during the Miracle's upcoming home stand.
Photos from the Red Wings' Fourth of July game against the Buffalo Bisons can be found online at
Flickr
I ran across this yesterday. DHPhoto has a number of Wings pictures in her photostream baseball collection so be sure to stop by and visit.