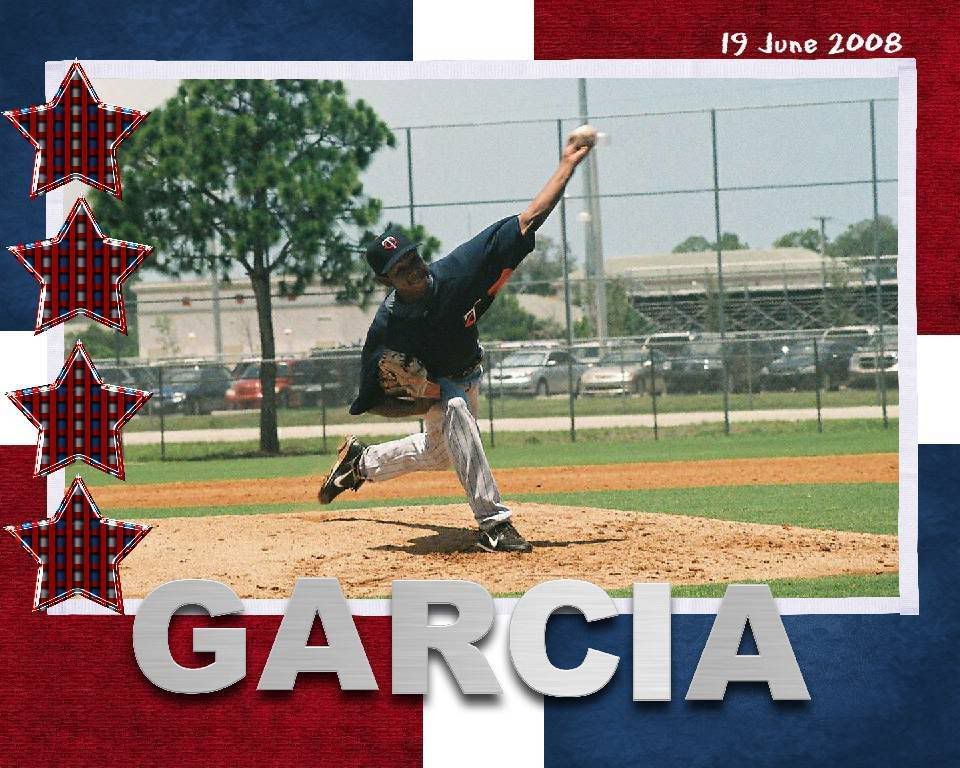 GCL Reds 2 at GCL Twins 4
W: A. Lobanov (2-0, 1.93); L: M. Bohana (0-2, 4.76); SV: K. Mota (4)
HR: None.
In a moment of revelation, or, perhaps complete madness, while I was pumping quarters into the dryer at the laundryman, it occurred to me that in fact,
Jake Mauer
played for the Fort Myers Miracle under field manager
Jose Marzan
.
Which explained the very odd attempt at a suicide squeeze play that he tried in the bottom of the eighth inning.
It might even have worked...except that J.J. missed the bunt and Jakub, who had started running long before it became evident that J.J. was going to miss the bunt, found himself in between home plate and 3rd and the catcher had the ball.
So today's lesson is, if you're going to try for a suicide squeeze play, you should first make sure that the guy you are telling to bunt has had some success with it in the past.
So Jakub was our second out and Jake finally stopped called for bunts (yeah!) and J.J. hit a triple that drove in
Jon Goncalves
and the GCL Twins topped the GCL Reds, 4-2.
The game was marked by some great pitching on both sides.
Martire Garcia
took the start for the GCL Twins and struck out the first two batters he faced. He'd not let a man on base until
Theodis Bowe
singled in the top of the 4th.
Juan Rafael
was equally as good for the Reds, working seven innings allowing 2 runs on 7 hits and a walk while fanning 3.
The Twins got on the board first, when
Danny Ortiz
singled and moved to 2nd on
Tyler Ladendorf
's ground out.
Reggie Williams
then sent a ground ball to center and the Ortiz blazed a trail to the plate. There would be a fight at the plate as Red's catcher
Todd Waller
got the ball, then lost it, and Ortiz had to scramble his way around to find the plate and touch it, but in the end, Ortiz slapped his hand on the plate and the ball rolled free. The Reds didn't like it, but there was not much they could do about it.
The Reds answered back though with Bowe's grounder to left getting him on base. He'd then steal 2nd.
Huberto Sosa
singled to drive in Bowe and would advance to 2nd on
Juan Sanchez
's throwing error, but that's as far as he'd go as Garcia got Conner to fly out to end the inning.
Cody Puckett
took a walk off Garcia in the top of the sixth with two outs on the board. He'd then steal 2nd.
Frank Pfister
would reach on a throwing error by Ladendorf, which also put Puckett on 3d. Sosa's line drive to left plated Puckett to put the Reds on top.
That would finish it for Garcia, who left the game after allowing 2 runs, 1 earned, on 3 hits and walk while fanning 8 over six innings. It was an absolutely stellar performance by the Twins Dominican lefty.
The Twins tied the game up in the bottom of the seventh. With one out up, Sanchez doubled and
Herbert Lara
's line drive to center drove him in.
Mike Bohana
replaced Rafael for the bottom of the eighth. Landendorf found a single (his batting average has now dipped to .196) before Williams went down on strikes (Mauer kept calling for a bunt). We got a bit of luck as Puckett got
Jakub Hajtmar
's hit to second, but he miss threw the ball to the bag, allowing Hajtmar to reach and sending Landendorf to 3rd. Mauer then opted to put
Mike Gonzalez
in as a pinch hitter for
Hyun-wook Choi
, who left the game 1-for-3. Gonzalez is so strong that if he gets some wood on the ball it's almost a guaranteed single and that would be the case this time, as he belted one up the first base line that Sosa couldn't handle, sending it out into right field to drive Landendorf home.
That's when they tried to pull the sacrifice squeeze play. With Hajtmar on 3rd, Mauer called for a bunt, but catcher
Jae-Hyung Jang
missed, causing Hajtmar to be stuck between 3rd and home. Mauer then send
Jon Goncalves
in to run for Gonzalez and let J.J. hit. The South Korean ripped a triple out to center to bring in Goncalves for the insurance run.
Andrey Lovanov
worked two innings of relief, fanning 3, and
Kelvin Mota
came in allowing a single to Conner with 2 outs on the board, but he then got
Efrain Contreras
to pop out to end the contest.
The unofficial game time was 2 hours, 15 minutes and we were able to clear out of the Sportsplex before the afternoon rain showers showed up.
The GSL Twins take on the GCL Red Sox at the City of Palms Complex on Monday for a noon game. They then take Tuesday off. Before returning home on Wednesday to face the GCL Pirates.
Box
Log
Herald Tribune
New 8x10's are available. Be sure to stop by the
gallery
for a look. You can download them to print at home or use as computer wallpaper, or send to family and friends, or you can order prints right off Photobucket. New pictures are also being added, so be sure to visit out our
Photo Center
for a look at some game action.