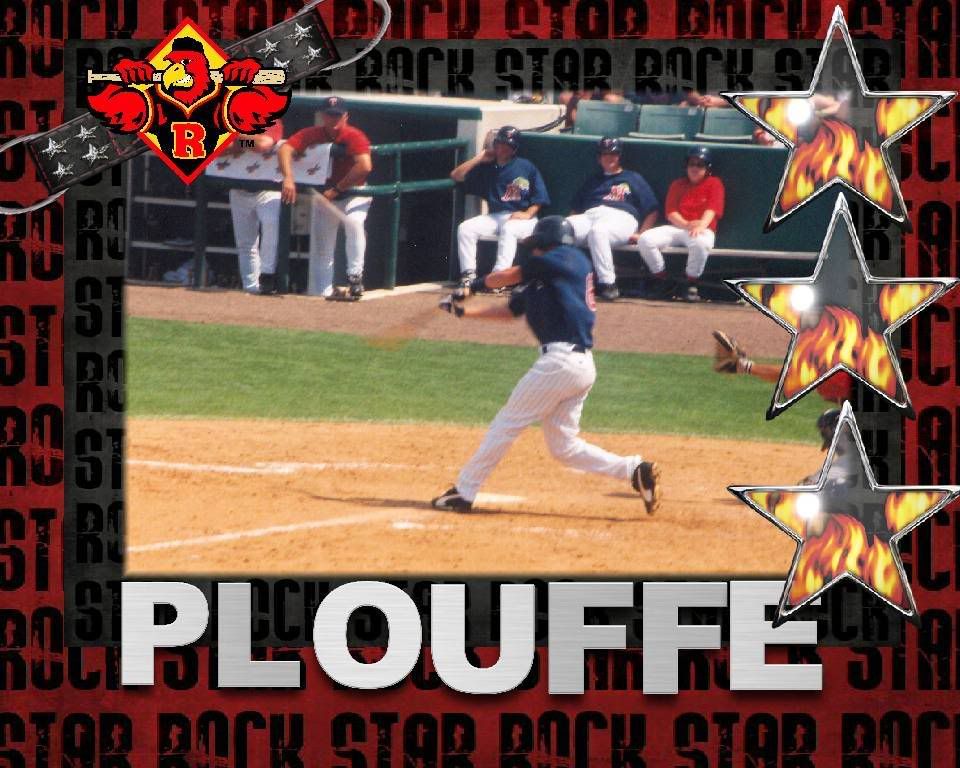 Rochester 1 at Charlotte 4
W: C. Richard (6-0, 2.37); L: K. Mulvey (3-8, 3.84); SV: J. Childers (6)
HR: ROC: T. Plouffe (4). CHA: F. Cortez (2).
The Rochester Red Wings dropped a double header the Charlotte Knights on Wednesday, with their offense being as soggy as the weather. After a rain delay game one got underway and way the Knights took 3 runs in the first inning off
Kevin Mulvey
. Mulvey would hit
Royce Huffman
with a pitch, then commit a throwing error that brought in two.
Meanwhile the Wings offense looked droopy, managing only four hits off winning pitcher
Clayton Richard
. Their only run would come off the long ball, with
Trevor Plouffe
going yard for his 4th in Wings uniform, a solo shot in the third inning.
Plouffe would go 2-for-3 in the 7 inning contest while
Randy Ruiz
extended his hitting streak to 17-games with a single, finishing up 1-for-2 with a walk.
Ryan Jorgenson
had the only other single, a one hit wonder indeed in the top of the fifth.
Box
Log
Rochester 0 at Charlotte 4
W: J. Egbert (3-6, 4.67); L: B. Duensing (5-9, 4.11)
HR: None.
Game two would see the Rochester offense halved, with
Randy Ruiz
getting the only hits, going 2-for-3 with a double. His 18-game hitting streak is the longest since
Luis Rodriguez
went 19 games in 2004. The franchise record is 20 games, held by
Mark Smith
who did it in 1993.
Charlotte on the other hand would take 3 runs on 7 hits and 3 walks off
Brian Duensing
, who suffered his 9th loss of the season, lasting only 4 innings.
Bobby Korecky
would surrender the fourth Knights run in the sixth, on 3 hits. He'd strike 2 during his one inning on the mound.
The Wings pick up their sticks and head over to a four game series against the Tampa Bay affiliated Bulls, who are leading the South Division with a 49-45 record. Thursday's first pitch is due out at 7:00 PM.
Box
Log
Red Wings
RD&C