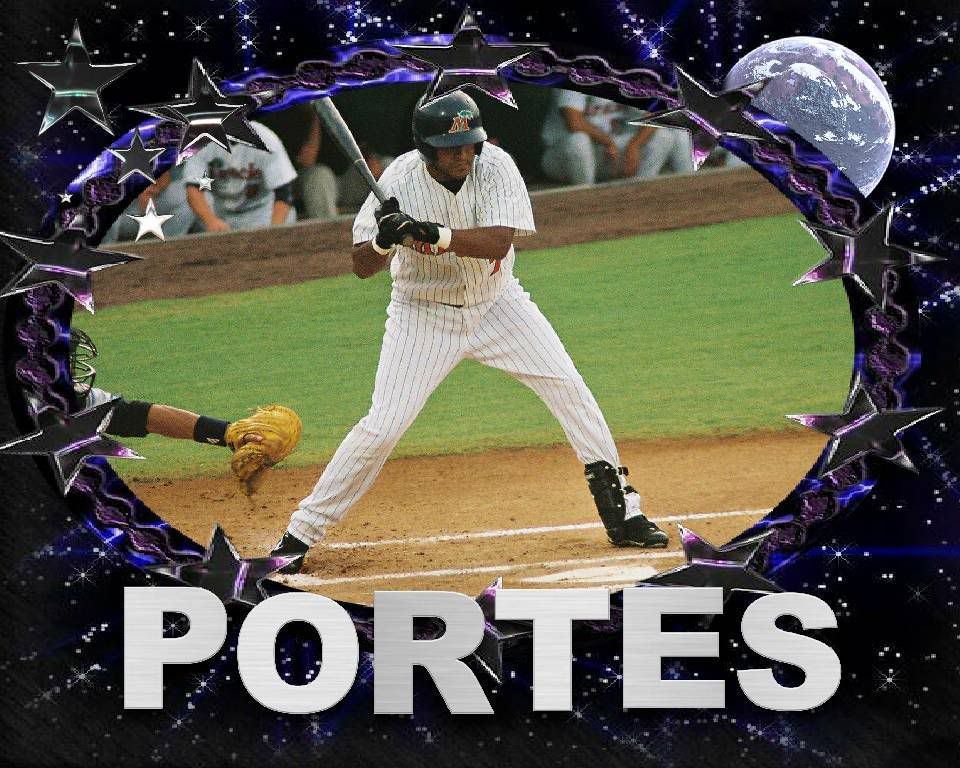 Fort Myers 6 at Lakeland 7
W: J. Sborz (2-0, 1.60); L: M. Williams (0-2, 9.39)
HR: FTM: J. Portes (7).
Deolis Guerra
gave up 5 runs on 4 hits and 5 walks while striking out 1 to put the Fort Myers Miracle in a hole they'd never quite recover from, falling 7-6 to the Lakeland Flying Tigers.
After a stellar outing against the Tampa Yankees, Guerra reverted to form against Lakeland. He'd give up a lead off single to
Carmelo Jaime
, then walk
Luis Ott
.
James Skelton
singled to score Jaime, and a fielding error by
Juan Portes
moved Ott to 3rd. Guerra then walked
Ryan Strieby
before allowing a single to
Brennan Boesch
that plated Ott and Skelton.
Santo De Leon
hit into a force out that moved Strieby to 3rd, and
Jeramy Laster
walked to load the bags.
Justin Justice
sacrificed in Strieby to make it 4-0 Tigers before
Brandon Timm
ground out to retire the side.
Jonah Nickerson
kept the Miracle off the board until the top of the 4th.
Yangervis Solarte
drew a lead off walk, and
Danny Berg
singled to put two men on.
Danny Santieseban
's line drive to right plated Solarte.
Danny Lehmann
reached on a fielding error by Boesch which also scored Berg.
Garrett Olson
hit into a double play that served to plate Santiesteban, and
Steve Singleton
flew out to retire the side.
Timm would take a walk in the bottom of the stanza, then steal 2nd. He'd get to 3rd on Jaime's ground out and scored on a wild pitch by Guerra.
Portes would hit a solo shot home run in the top of the fifth to make it 5-4 Tigers. His seventh of the season went over the left field wall.
Oswaldo Sosa
took over for Guerra in the bottom of the sixth, hitting
Jeramy Laster
with a pitch. Justice then doubled and Tim walked to load the bags. Jaime ground into a force out that took Laster out at the plate. Ott then ground out as well, with Justice being forced out at the plate. It was only a matter of time however, and Sosa issued a walk to Skelton, forcing in Timm.
With
Zach Simons
on the mound for Lakeland and one out on the board in the top of the eighth, Lehmann singled and Olson and Singleton both took walks to load the bags.
Jay Sborz
was brought in for the Flying Tigers, and allowed a single to
Edward Ovalle
that plated Lehmann.
Wilson Ramos
then sacrificed in Olson to tie the game up at six each.
It did not stay that way long.
Matt Williams
replaced Sosa for the bottom of the stanza, and gave up a single to Timm. He'd move to second on Jaime's sac bunt, and to 3rd on Ott's fly out. Skelton singled him in to put the Tigers on top again. Sborz allowed a walk to Berg in the ninth, but used a pair of ground outs and a pop out to end the game.
Singleton was 2-for-3 in the contest with a double and a pair of walks; Ovalle and Solarte were 2-for-4, Ovalle with a walk and a run scored, and Solarte with a walk and a run. Berg, Santiesteban and Lehmann each had singles and one run in the game, Berg took a couple of walks as well, and Santiesteban finished with a walk and a run.
Three nights of fireworks seemed a bit much, even by Lakeland standards and the only 545 were on hand to watch the third and final display. Fort Myers now heads over to Vero Beach where they will take on the (Devil) Rays in a four game set starting at 7:00 PM Monday.
Tyler Robertson
gets control of the mound for the Miracle. The big lefty is 5-2 on the season with a 2.75 ERA.
Box
Log
Miracle
News Press
Miracle
NDN
Let's go Miracle
Blog
Roger's Minor League Report
Blog