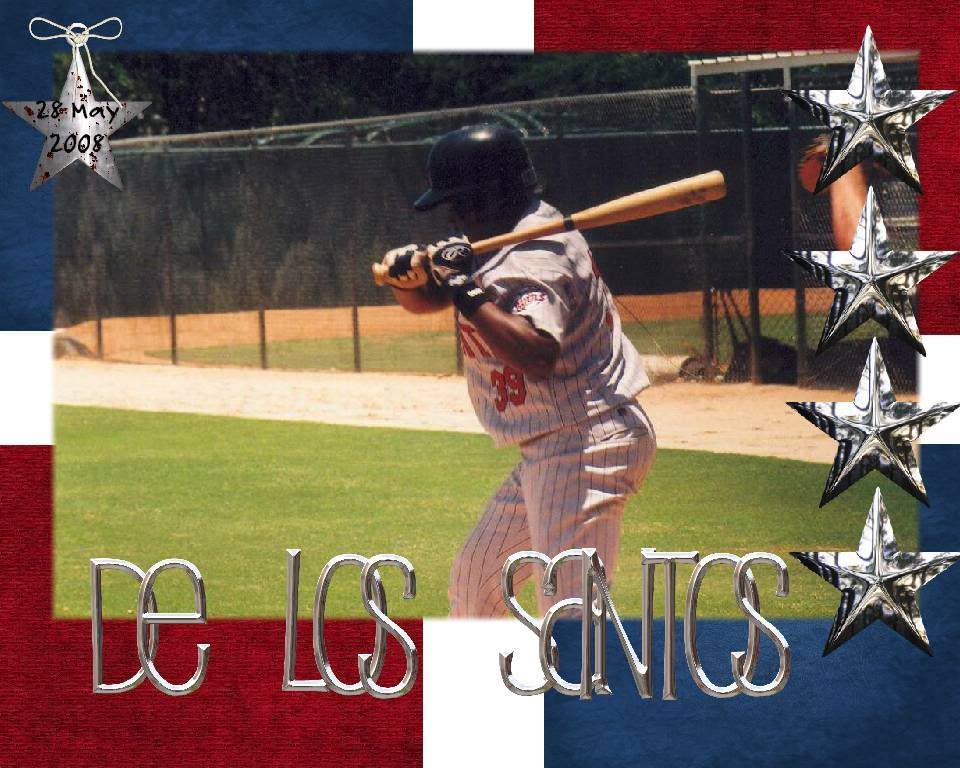 Beloit 5 at Kane County 3
W: M. McCardell (8-3, 2.82); L: J. Friend (4-5, 4.33); SV: S. Arias (2)
HR: BEL: R. Leveret (2). KCC: L. Cobb (11).
Mike McCardell
worked 8 innings allowing 3 runs, 2 earned, while scattering five hits and a walk and fanning 7 to help lead the Snappers to a 5-3 win over the Kane County Cougars.
Estarlin De Los Santos
lead the attack, going 3-for-3 at the plate with a walk and a pair of runs.
Justin Frash
singled and
Larry Cobb
went yard, his 11th home run of the 2008 season, in the bottom of the 3rd for Kane County.
The Snappers answered back in the top of the 4th with De Lo leading off with a single then stealing 2nd. Following a fly out to
Paul Kelly
,
Rene Leveret
homered, his 2nd for the Snappers, over the center field wall to tie up the game.
Matt Ray
singled but was taken out on
D.J.Hollingsworth
's force out in the bottom of the 5th.
Greg Yersich
would attempt to pick off Hollingsworth, but over threw the base, allowing Hollingsworth to score for the unearned run. That put the Cougars on top again and it would stay that way until the top of the 8th.
Justin Friend
came to replace
Scott Deal
and Yersich hit a line drive single to left. He'd be replaced by
Jeanfred Brito
as a pinch runner, and Brito would move to 2nd on
Yangervis Solarte
's sac bunt.
Andrew Schmiesing
ground out, but a wild pitch by Friend let Brito come home to tie up the contest.
Ben Revere
singled and stole 2nd and De Lo took a walk. A passed ball by Kane County's
Petey Paramore
advanced the runners. Kelly then walked to load the bags. Leveret's line drive to right scored Revere and De Lo before
Mark Dolenc
was taken out on strikes.
Leveret finish off 2-for-4 with a run and 4 RBIs. Revere,
Ramon Santana
and Schmiesing were each 1-for-4, Revere with a run, Santana with a double. Yerisch was 1-for-3, with a single.
Santos Arias
worked the final inning to pick up his second save of the season, while McCardell improves to 8-3 on the year.
The two teams rematch on Friday, August 8 for a 6:30 PM start.
Jamie Richmond
(7-8, 4.52) gets the start for Kane County against the Snappers'
David Bromberg
(6-9, 5.25).
Box
Log
Cougars/OSC
KC Chronicles
Thursday:
BDN
Gazette Xtra
---
Bristol 1 at Elizabethton 3
W: B. Lanigan (5-3, 3.35); L: S. Buriff (3-1, 5.79); SV: M. Hamburger (9)
HR: ELI: M. Harrington (8).
Dominic De La Osa
doubled in
Angel Morales
and
Nathan Hanson
in the bottom of the 7th inning, giving the Elizabethton Twins a win in a pitcher's duel between
Bobby Lanigan
and Brisol's
Steve Upchurch
.
Lanigan would work 8 innings scattering 4 hits and a walk while fanning five for the Twins. Upchurch allowed only one hit and 3 walks over the first five inning while fanning five before giving way to
Shane Buriff
.
Buriff would allow a home run to
Michael Harrington
in the bottom of the six. The 8th yard ball of Harrington's professional career went over the right field wall. Buriff would also give up the two runs in the seventh.
Jorge Castillo
doubled in the top of the 7th inning, moved to 3rd on a
Jorge Vargas
sac bunt and came home on
Kevin Dubler
's single for Bristol's lone run.
Mark Harmburger
worked one inning of relief for his ninth save of the of year.
With the win, the E-Twins maintain a 2.5 game lead over Bristol in the Appalachian League west division. They start a three game series against the Burlington Royals at Joe O'Brien Stadium Friday, with the first pitch due out at 7:00 PM.
Box
Log
Thursday:
E-Star
---
DSL Twins 17 at DSL Rockies 4
W: R. Doran (2-0, 2.45); L: J. Hernandez (0-1, 5.19); SV: L. Parra (2)
HR: DSL TWI: F. Caro (3).
I double there was any Rocky Mountain air for the balls to soar on Thursday, but the DSL Twins pounded out 17 runs on 17 hits, 6 walks and 7 Rockies errors to wallop the Colorado farm team 17-4.
Jairo Perez
and
Lesther Galvan
were both 3-for-4 in the contest, Perez with a double, 4 runs and 1 runs scored, and Galvan with a pair of walks, a pair of runs and a RBI.
Felix Caro
was 4-for-6 at the plate with a double and a home run, two runs and 4 RBIs.
Caro's home run, in the fourth inning, brought in two for the DSL Twins.
Eliel Sierra
finished up 2-for 3 with a walk, a pair of doubles, 3 runs and 1 RBI.
Randy Pina
was 2-for-5 at the plate with a walk, a run, and a RBI.
Oswaldo Arcia
and
Yorby Martinez
finished up 1-for-5 each, Martinez with 1 run, Arcia with two. Each had a walk and a RBI as well.
Wilfy Gil
was 1-for-4 with a pair of runs.
Box
Log
The GCL Twins had Thursday off. They return to action Friday at Noon against the GCL Pirates.