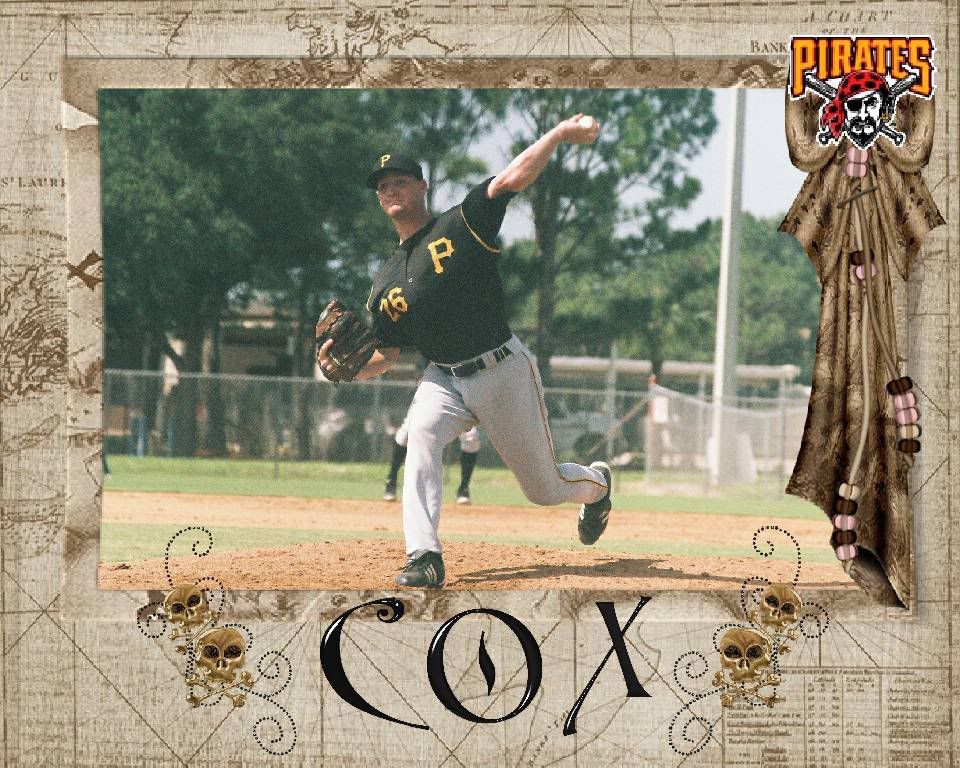 GCL Pirates 5 at GCL Twins 2
W: T. Cox (2-2, 1.98); L: M. Tonkin (0-1, 6.00); SV: J. Charry (3)
HR: None.
The games between these two teams have been hard fought all year and this one was really no different.
Jean Mijares
took the start for the GCL Twins and held the Pirates off until the 3rd inning. Pirate
Matt Capps
, pitching on a major league rehab assignment, was not so lucky.
Aaron Hicks
and
Jakub Hajtmar
both pounced on Capps for a back-to-backs singles to lead off the bottom of the first. A fielding error by
Victor Sanchez
on Hajtmar's line drive allowed the speedy Hicks to score and moved Hajtmar to second. He'd get no farther than 3rd however on
Mike Gonzales
ground out one out later as
Henry Sanchez
went down on strikes to end the inning.
Mijares would walk
Jesus Aguilara
in the top of the 3rd.
Edwin Roman
bunted, but the Twins chose to take Aguilera out at 2nd. A wild pitch by Mijares sent Roman to second however. After
Adenson Chourio
went down on strikes, Mijares issued a walk to
Ben Gonzalez
.
Jarek Cunningham
then singled to plate Roman and put Gonzalez on 3rd.
Alex Vargas
ground out however, keeping the score tied.
Michael Tonkin
replaced Mijares in the top of the sixth and walked Cunningham. Vargas would ground into a force out, but
Edward Garcia
then singled to move him to 2nd.
Victor Sanchez
doubled in Vargas. After Tonkin plunked
Andury Acevedo
with a pitch, Aguilera singled to bring in Garcia.
Capps would only work one inning before giving way to
Tyler Cox
who as baffled the Twins most of the season. He'd work the next five, scattering a pair of hits and fanning 4.
Emilis Guerrero
took over for the seventh inning.
With one out on the board,
Anderson Hidalgo
singled, then moved to 2nd on a throwing error by Guerrero. A wild pitch got him to 3rd, and he'd score on
Josmil Pinto
's ground out.
Juan Sanchez
and
Herbert Lara
hit back-to-back singles getting Sanchez to 2nd, but Hicks ground out to send the Pirates to the plate again.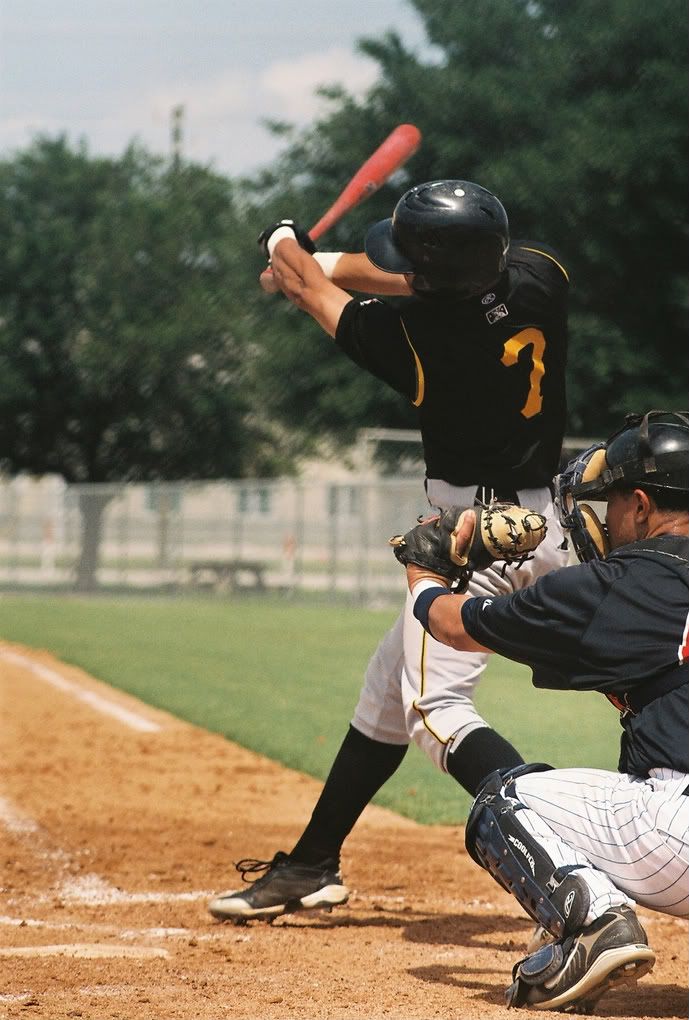 Nick Lobanov
Worked the seventh and the eighth, giving way to
Bruce Pugh
in the ninth. Pugh would walk Aguilera and Roman. Chourio singled to load up the bags, and Pugh walked Gonzalez to force in a run. Cunningham would sacrifice in Roman to give the Pirates an extra two points before Vargas popped out and Garcia lined out to send the Twins up to bat again.
Pinto would triple off
Jorge Charry
but got no support from "Hank the Tank" and Hidalgo, with both going down on strikes.
Juan Sanchez
's strike out would then end the contest.
The Twins out hit the Pirates, 9-8, but it's not a home run derby so it's not the hits that count. Hidalgo and Pinto were both 2-for-4, with Hidalgo recording a run and Pinto double and a triple, plus a run scored. Juan was 1-for-3 as was
Herbert Lara
. Hicks, Hajtmar and Ortiz were all 1-for-4, Hicks with a run.
Henry Sanchez
fell one strike out short of the Golden Sombrero. Sorry kid, no prize for you this time.
The Twins play the GCL Orioles Saturday at the Lee County Sports center for a 10:00 AM game. They are on the road Sunday vs the GCL Reds.
Box
Log
---
DSL Diamondbacks 1 at DSL Twins 4
W: A. Salcedo (3-4, 1.40); L: G. Martinez (3-4, 3.92)
HR: None.
The DSL Twins took a lead in the fourth, added to it in the sixth and held on for a win at home over the DSL Diamondbacks Friday morning.
Lesther Galvin
walked in the bottom of the fourth, then one out later, stole 2nd.
Jairo Perez
would go down on strikes, but
Jairo Rodriguez
reached on a fielding error by
Damil Taveras
which also brought in Galvan for the first Twins run.
Danny Santana
lead off the bottom of the sixth with a single. Galvan would ground out, advancing Santana to 2nd.
Oswaldo Arcia
took a walk. The Diamondbacks would make a pitching change then, bringing in
Juan Roasrio
to replace the outgoing
Gustavo Martinez
. Perez singled to plate Santana and Rodriguez's follow up grounder brought in Arcia. Perez would be taken out at home on the throw. However,
Eliel Sierra
would get plunked with a pitch, moving Rodriguez to 2nd, and a
Felix Caro
single to center got Rodriguez over the plate for the fourth Twins run.
Adrian Salcedo
worked seven inning, scattering 4 hits and fanning 4.
Jhonny Garcia
took care of the last two, giving up 1 run in the ninth on 3 hits.
Santana was 3-for-4 at the plate with a run, while Perez was 2-for-4. Rodriguez and Caro were both 1-for-4, Rodriguez with a run and a run scored, Caro with a RBI.
Arcia was 1-for-3 with a walk and a run, and Galvan, who would finish up 0-or-3 at the plate, had a walk and a run.
The DSL Twins also play the Orioles, or at least, the DSL version of them, but they will do so on the road for a 10:30 AM Dominican time game.
Box
Log