GCL TWins 3 at GCL Orioles 5
W: J. Almanzar (2-3, 6.00); L: M. Schiavoni (1-2, 2.31)
HR: ORI: E. Meyer (1).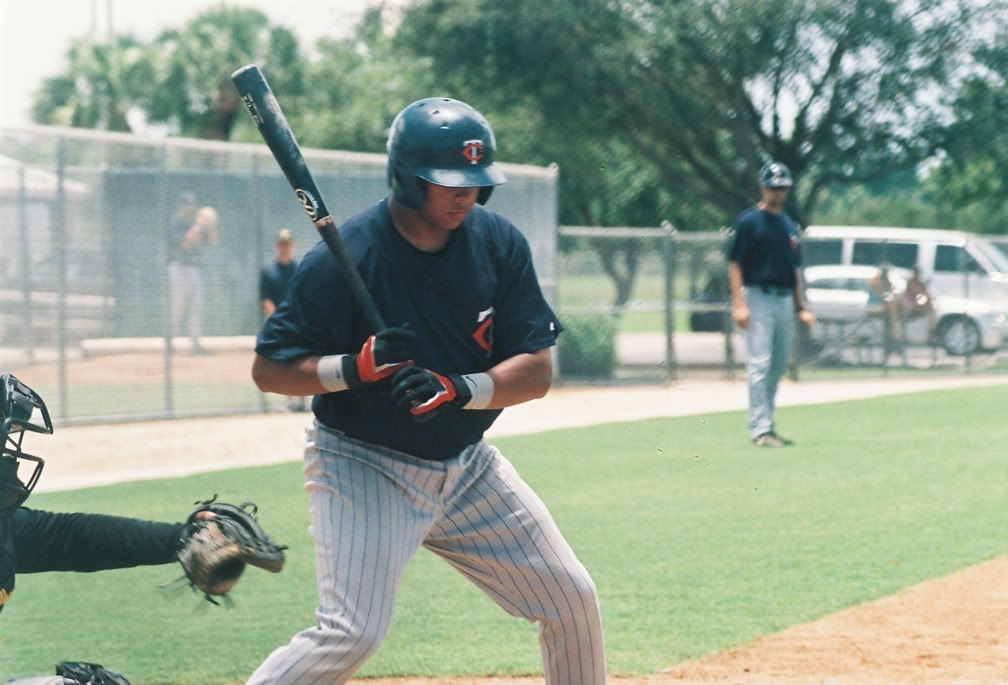 The GCL Orioles rallied back from a 3-0 deficit to win in the 9th inning, 5-3 over the GCL Twins at the Twin Lakes Complex in Sarasota, Florida Monday.
With two outs on the board in the top of the first inning,
Danny Ortiz
reached on a fielding error by Orioles' 2nd baseman
Jerome Hoes
.
Andres Diaz
and
Tyler Landendorf
hit back-to-back singles to plate Ortiz.
Hyeong-rok Choi
's line drive to right scored Diaz to give the Twins a 2-0 lead.
Danny Rohlfing
would single off Oriole's starter
Justin Moore
in the top of the 4th, then moved to 2nd on
Herbert Lara
's sac-bunt.
Aaron Hicks
took a walk, and
Javier Brown
went down on strikes before Ortiz singled out to center to drive in Rohlfing.
Edgar Ibarra
worked five innings for the Twins scattering 3 hits while fanning seven.
He would return for the bottom of the sixth and allowed a single to
Luis Ramierez
and a walk to Hoes.
Bruce Pugh
would then come in to replace Ibarra and gave up a single to
Edinho Meyer
to load the bags.
Garabez Rosa
's line drive brought in both Ramirez and Hoes, with both runs being charged to Ibarra. A sac-bunt by
Omar Casamayor
advanced the runners before Pugh took
Dashenko Ricardo
out on strikes. He then issued a walk to
Janensis Guerrero
before getting
Larry Rivera
to pop out to end the inning with a bases load situation.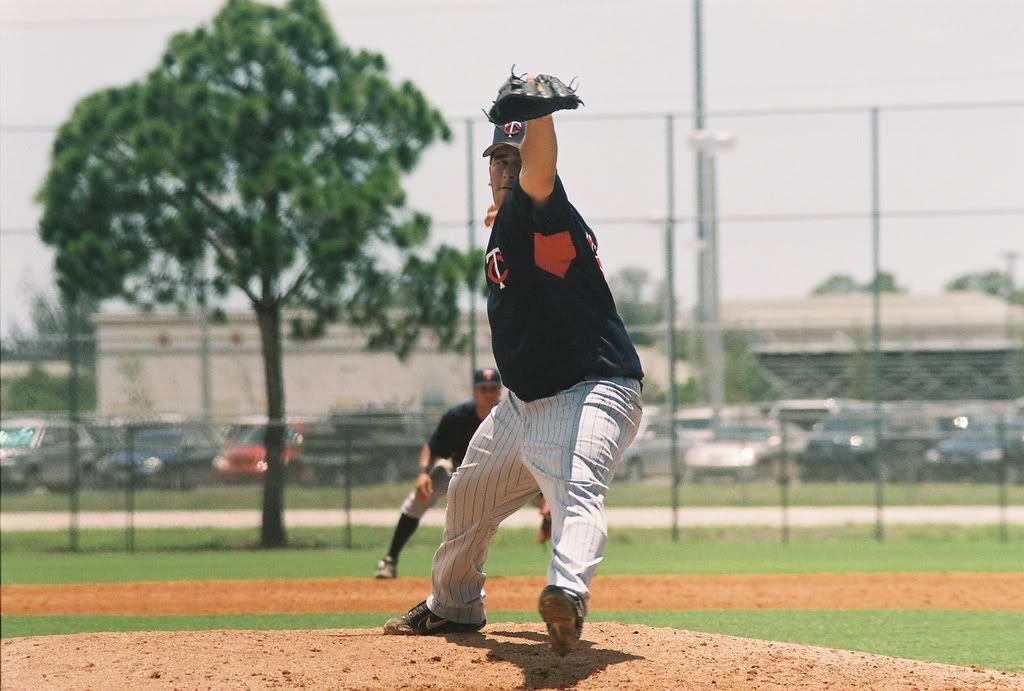 Mauro Schiavoni
replaced Pugh in the bottom of the eighth and hit Casamayor with a pitch after getting Rosa to pop out. A wild pitch then moved Casamayor to 2nd. Ricardo would pop out in foul territory, and pinch hitter
Dennis Perez
would reach on a throwing error by Rok that also allowed Casamayor to score, tying up the game.
Grolmann Gonzalez
would go down on strikes to strand the two Orioles runners however.
It was a brief reprieve however. Xavier Avery popped out and Ramierez flew out before Schiavoni walked Hoes. Hoes then stole 2nd. Meyer would knock his first home run of the year over the left field fence, to give the Orioles the go ahead run, plus an insurance run, and ending the game.
Rok would finish up 3-for-5 at the plate with a RBI while
Hyun-wook Choi
went 2-for-4 in the designated hitter role. Ladendorf was 2-for-5 with a RBI. Dias (1-for-3), Rohlfing (1-for-4) and Ortiz (1-for-5) all had runs for the Twins, Diaz with a pair of walks, and Ortiz with a RBI as well.
Schiavoni took both the blown save, his first, and the loss, his second, on 1.2 innings worth of work. Dominican right hander
Jorge Almanzar
picked up the win for the Orioles.
Box
Log
Herald Tribune
DSL Diamondbacks/Reds 2 at DSL Twins 8
W: J. Garcia (1-0, 5.40); L: E. Silvestre (2-5, 4.66)
HR: DSL TWI: J. Rodriguez (2).
The DSL Twins knocked out 8 runs on 8 hits and a pair of Dia-Reds errors to pick up a win in seven innings during a shortened game in the Dominican Summer League.
Jairo Rodriguez
singled and
Lesther Galvin
doubled in the bottom of the second with one out on the board. Following a strike out to
Yorby Martinez
,
Randy Pina
reached on a fielding error that also plated the two runners. A
Xavier Gonzalez
double, a
Jairo Perez
single and a Rodriguez home run, his second of the 2008 season, gave the DSL Twins 3 more runs in the bottom of the 3rd.
Walks to Gonzalez and
Oswaldo Arcia
turned into runs on a Perez fly ball to left in the bottom of the 4th. Perez would try to make it to 3rd on the throw, but was caught up in between 2nd and 3rd and tagged out.
Carlos Vasquez
walked in the bottom of the 8th, and moved to second when Gonzalez was hit by a pitch. Arcia singled him in with a fly ball to center.
Jhonny Garcia
picked up the win in 1.2 innings of relief work.
Lesmir Vargas
allowed only 1 unearned run on 3 hits and a walk while fanning two over four innings, but left with the no decision.
Box
Log