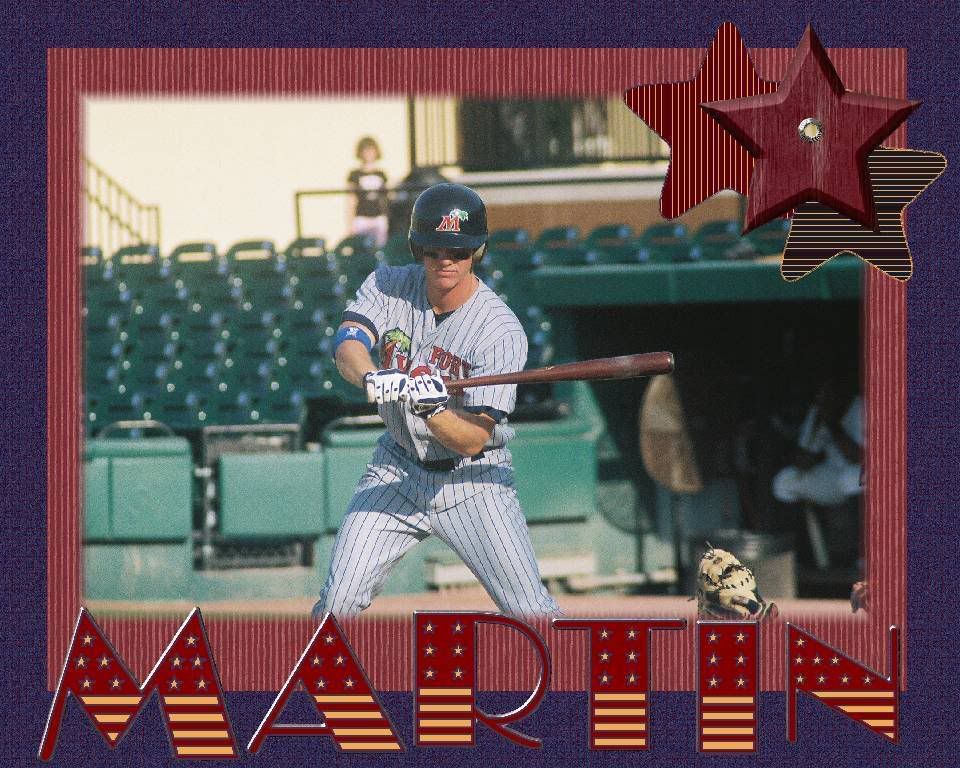 New Britain 5 at Bowie 7
W: F. Romero (7-3, 3.04); L: J. Rainville (8-9, 6.50); SV: J. Manon (26)
HR: NBR: D. Martin (8). BOW: J. Tucker (5).
A three-run home run by
Jonathan Tucker
in the fifth inning helped lift the Bowie Baysox to a 7-2 win over the New Britain Rock Cats Thursday night.
Back-to-back doubles by
Carlos Rojas
and
Nolan Reimold
in the bottom of the first inning saw
Sebastien Boucher
, who'd led off with a single, and Rojas cross the plate to give the Orioles' affiliate an early 2-0 lead.
David Winfree
singled his way onto the basepaths.
Dustin Martin
would strike out, but
Felix Molina
and
Matt Moses
hit back-to-back singles that plated Winfree.
Drew Butera
then doubled the pair of runners in to make it 3-2 Rock Cats in the top of the 2nd.
Toby Gardenhire
would take a walk, but
Steve Tolleson
went down on strikes and
Brian Dinkelman
ground into a force out to end the inning.
Brock Peterson
doubled to lead off the top of the 3rd, then moved to 3rd on a wild pitch by
Brad Bergesen
. Winfree would strike out before
Dustin Martin
put his eighth home run of the season over the right field fence. That made it 5-2 Rock Cats and signaled a pitching change that brought
Felix Romero
out to the mound. The new hurler would get
Felix Molina
to ground out and
Matt Moses
to strike out to end the top of the set.
The bottom the fifth saw Rojas doubled and Reimold single.
Matt Wieters
' sac-fly plated Rojas.
Ryan Finan
took a walk before
Jay Rainville
got
Steve Torrealba
to fly out.
Jeff Nettles
then gave up a double that scored Reimold. Tucker would go yard at that point, bring in 3 for the game winning run, plus an insurance marker.
The Cats would only manage six hits in the contest, all limited to the first 2.1 innings, with Peterson, Winfree, Martin, Molina and Moses, all going 1-for-4 with a run. Peterson would add a double, Martin a pair of runs scored and Moses an RBI. Butera finished up 1-for-3 with a pair of RBIs.
It was Rainville's ninth loss of the season.
Jason Miller
would work the last three inning, giving up a pair of hits while fanning one.
The two teams rematch Friday at Prince George's Stadium for a 7:05 PM contest. RHP
David Hernandez
(6-4, 2.60 ERA) throws out the first pitch for Bowie against Rock Cats LHP
Ryan Mullins
(7-8, 4.56 ERA).
Box
Log
Baysox
Wednesday:
NB Herald
Gazette
Tuesday:
NB Herald
NB Herald: Meja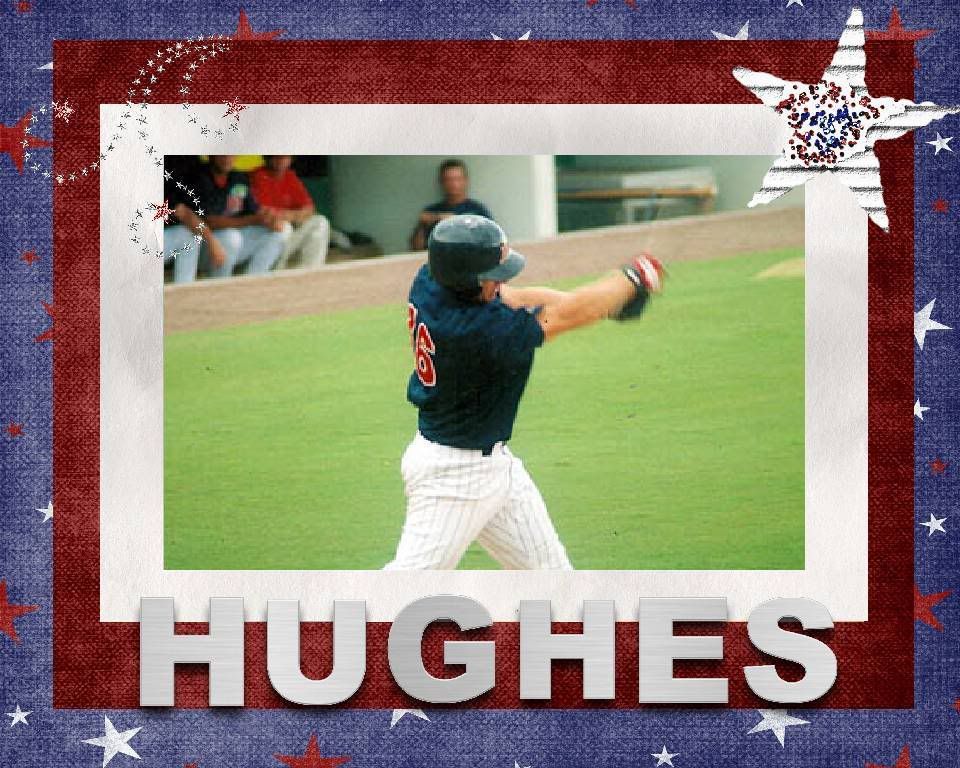 Lehigh Valley 7 at Rochester 11
W: J. DePaula (2-5, 6.33); L: T. Blackley (5-9, 5.47); SV: B. Korecky (19)
HR: LHV: J. Knott (18), A. Tracy (18). ROC: G. Jones (16), L. Hughes (1).
Garrett Jones
and
Luke Hughes
each hit 2-run homers in the 3rd inning to help propel the Rochester Red Wings over the Lehigh Valley Iron Pigs Thursday at Frontier Field.
Andy Tracy
doubled in
Jason Jaramillo
in the top of the first to give the Iron Pigs one run early. Hughes,
Matt Macri
and
Trevor Plouffe
all hit singles in the bottom of the 2nd to tie up the contest.
Jason Pridie
would lead off the bottom of the 3rd with a triple and
Alejandro Machado
would single him in.
Michael Cuddyer
double to plate Machado before Jones went yard to make it 5-1 Wings.
Howie Clark
singled and
Luke Hughes
put his first AAA home run over the center field wall to make it 7-1 Cats.
Tracy and
Jon Knott
hit back-to-back solo shot home runs off
Phillip Humber
. It was the 18th of the year for both players.
Oscar Robles
and
Joey Hammond
both singled before Humber got Rouse to pop out.
T.J. Bohn
singled to plate Robles, which finished up Humber's tenur on the hill.
Julio DePaula
would replace him getting
Brandon Watson
to pop out before walking
Rich Thompson
to load the bags. Jaramillo would ground out however to leave the runners stranded.
For some reason, the Iron Pigs left
Travis Blackley
on the mound for the bottom of the fourth. Machado would single and Cuddyer double. Jones grounder to center scored the pair. Clark's single moved Jones to 3rd and, following a strike out to Hughes, Macri would sacrifice him in. Plouffe would take a walk before the Pigs finally trotted
Jason Anderson
out to the mound to get
Jeff Christy
to strike out and end the inning.
Hughes singled in the bottom of the 6th and one out later,
Trevor Plouffe
doubled him to 3rd. A sac fly by Christy got the Aussie across the plate for the final Wings run.
The Pigs would take 3 off of
Carmen Cali
in the top of the 9th, with Bohn tripling and Watson doubling him in. Thomspon singled. Jaramillo hit into a ground out, but Tracy singled to bring in Watson. Knott's grounder scored Jaramillo before
Bobby Korecky
came in to replace Cali, getting Robles to fly out and Hammond to strike out to end the contest.
Hughes would finish off 3-for-4 with a walk, 3 runs and a pair of RBIs. Machado was 4-for-4 in the designated hitter roll with pair of walks, a pair of runs and a run scored. Pride, Jones and Clark were all 2-for-5, each with a run except for Jones, who had two. Pridie added a walk and a triple, and Jones recorded 4 RBIs. Plouffe was a modest 2-for-4 with a walk, a double and a RBI, while Macri and Christy were both 1-for-4, missing out on the one hit wonder title by picking up a RBI each.
The Indy Indians come to Frontier Field on Friday, August 8, for a 7:05 PM contest. RHP
Kevin Mulvey
(4-8, 3.85 ERA) gets the start for the Twins against Indians RHP
Ross Ohlendorf
(1-1, 4.61).
Box
Log
Red Wings
Iron Pigs
RD&C
RD&C
Morning Call
Alejandro Machado
now has a 16-game hitting streak, batting .426 (26-for-61) during the streak. It's the second longest streak by a Red Wing this season (
Randy Ruiz
, 24-game hitting streak).
Jason Pridie
hit his league-leading 15th triple.
The Wings won their eighth straight home game.
Luke Hughes
had three hits, three runs scored and two RBI, and is now hitting .323 at Triple-A.
Despite the Red Wings' 58-63 record they've outscored their opponents 577-559.
Twins OF
Michael Cuddyer
continued his rehab assignment with the Wings; Cuddyer had a pair of doubles and a walk in five plate appearances.
Brian Duensing
is blogging about Beijing and the Olympics. You can read his exploits on
MLB Blogs
.