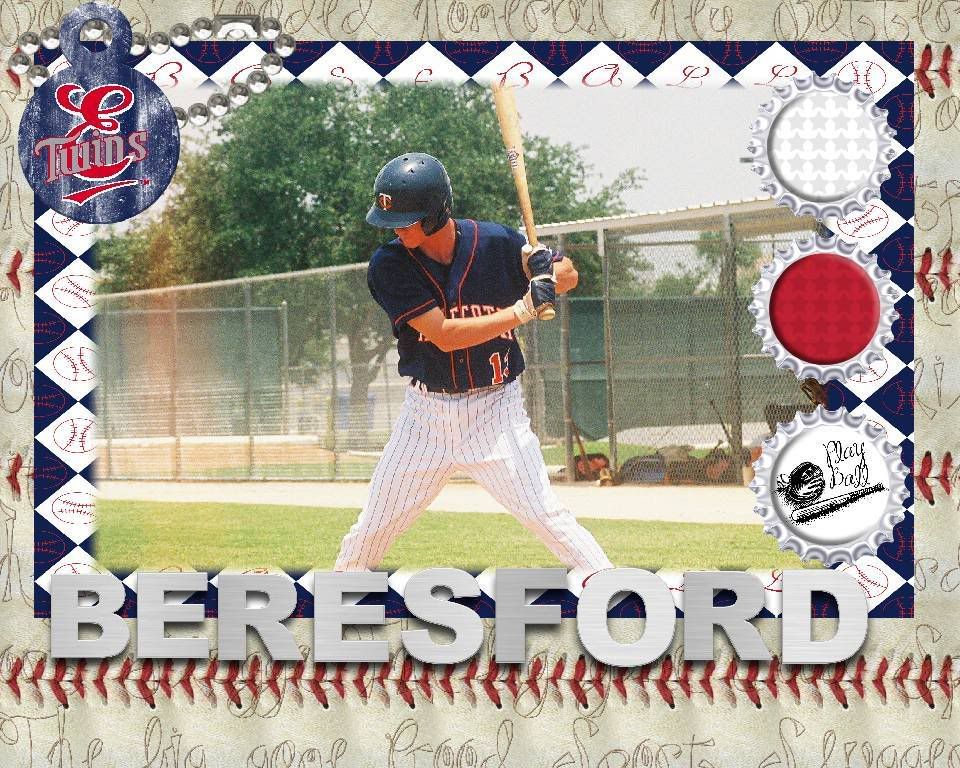 Elizabethton 4 at Greeneville 3
W: C. Leavitt (5-1, 4.05); L: C. Pitkin (2-2, 4.18); SV: M. Hamburger (6)
HR: None.
The Elizabethton Twins would come out on top during the resumption of Thursday's game which had been suspended by rain.
Adan Severino
and
James Beresford
lead the attack against the Greeneville Astros.
Brad Tippett
would work just 2 innings before the game was halted. When it resumed,
Curtis Leavitt
took over the mound, and went on to work the next 5.2 innings. Greeneville would get on the board first, in the bottom of the fifth.
Pedro Gonzalez
singled and
Jose Altuve
reached on a fielding error by Beresford.
Ricardo Bonfante
moved the pair on a sac-bunt. A second fielding error, this one by
Dominic De La Osa
, allowed
Wilton Infante
to reach and Gonzalez to score.
Jay Austin
would ground into a force out that scored Altuve, leading to a pair of unearned runs for the Astros.
Adan Severino
doubled in the top of the sixth and
Angel Morales
took a walk.
James Beresford
's single advanced Severino to 3rd, and he'd score on De La Osa's ground out to first.
Jordan Lyles
had started for the Astros and was replaced in the top of the fourth by
Zach Grimmett
following the suspension. After giving up the run in the sixth Grimmett would be replaces by Greeneville's
Colton Pitkin
in the top of the 7th.
Michael Harrinton
singled and moved to 2nd on
Jeff Lanning
's ground out. Following a fly out to
Danny Rams
, Severino and Morales both drew walks. Beresford would then triple the runners in to give the E-Twins a 4-2 lead.
After a brief stint on the mound by
Steve Blevins
,
Mark Hamburger
would come in to close out the game for the E-Twins. He'd get
Kody Hines
and
Ebert Rosario
to ground out before allowing a single to Gonzalez.
Chris Turner
would come into the game as a pinch runner for Gonzalez and move to 2nd on Altuve's single. Bonfante's line drive brought in Turner, but
Wilton Infalte
would fly out, ending the contest.
Severino would go 2-for-3 at the plate with a double and a pair of runs, while Beresford was 2-for-4 with a triple and 3 RBIs. Harrington had one run on a 1-for-4 showing at the plate, while Morales chipped a run on 2 walks as he finished up 0-for-2.
Box
Log
Elizabethton 0 at Greeneville 7
W: J. Trinidad (3-2, 2.65); L: A. Curry (0-1, 9.00)
HR: GRE: D. Montas (2).
The Elizabethton Twins would find themselves blanked in the night cap however, to split the road series with the Astros, 2 games to 1.
Alex Curry
would hit
Carlos Mojica
with a pitch in the bottom of the 3rd, and then walk
Jorge De Leon
. A wild pitch then advanced the pair. After
Chris Turner
struck out swinging,
Renzo Tello
would reach on
James Beresford
's throwing error, which also allowed Mojica and De Leon to score.
Ebert Rosario
would walk and
Kody Hinze
ground out advanced the pair of runners before
Nathan Metroka
ground out to end the inning.
Dionel Montas
took a solo shot home run off Curry in the bottom of the 4th, and
Albert Cartwright
and Mojica both singled. A line drive by De Leon saw Cartwright cross the plate, while Turner's ground ball single plated Mojica.
Thom Wright
would come in to replace Curry, who would exit after allowing 7 runs, six earned, on 7 hits and pair of walks while fanning 2.
Wright would allow a single to Tello that advanced the pair of runners still left on base. Wright would go for a pick off on Tello, but a missed catch by Waltenbury allowed De Leon to score.
Ebert Rosario
would ground out, but Hinze walked to load the bags. Metroka's ground out scored Turner before
Dionel Montas
went down on strikes, to let the Twins have a turn at the plate.
Severino, Waltenbury,
Alex Soto
and
Nat Hanson
were all 1-for-3, Hansen with a double, while Rams would go 1-for-2 with a walk and a double.
The Twins now face the Kingsport Mets for a three game set starting Saturday at 7:05 PM.
Box
Log
G-Sun
E-Star