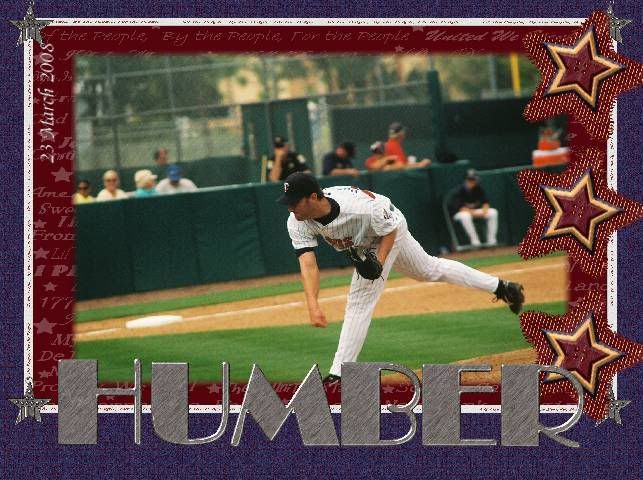 International League names Philip Humber pitcher-of-the-week
2-0, 2.30 ERA, 2 G, 2 GS, 15.2 IP, 11 H, 4 R, 4 ER, 4 BB, 19 SO
After a particularly bad start on July 1, one that sent his ERA up to 6.00, the Twins took
Philip Humber
out of the Rochester rotation for the second time this season. Humber spent more than two weeks in the Rochester bullpen, putting together a scoreless outing in three of his five appearances. Entering this week, Humber -- one of the key pieces in the
Johan Santana
trade -- had not struck out more than six batters in a start. He had not reached the eighth inning a single time. In two starts this week, Humber accomplished both feats twice, and now has won his last three starts to improve to 7-7 on the season. Since the Triple-A All-Star Break, Humber has allowed just five runs and struck out 25 batters in 22 and 2/3 innings.
Adan Severino honored by Appalachian League
.529 (10-19), 6 R, 2 2B, 0 3B, 0 HR, 5 RBI, 2 BB, 3 SO, 2 SB, .737 SLG
Adan Severino
's transition to wood bats was a slow one, as the outfielder had grown quite fond of aluminum after a big season with the Miami Hurricanes in 2008. Entering the week, Severino's professional career was in full slump mode, as the Miami native was hitting just .154 through his first 18 games. However, with 10 hits in five games since, Severino finds his average up an even 100 points and his OPS up nearly 200 points. It's the result of three multiple-hit games, including a four-single affair on July 30. Severino also stole two bases uncontested this week, and with a pair of walks, brought his on-base percentage north of .400 for the first time.