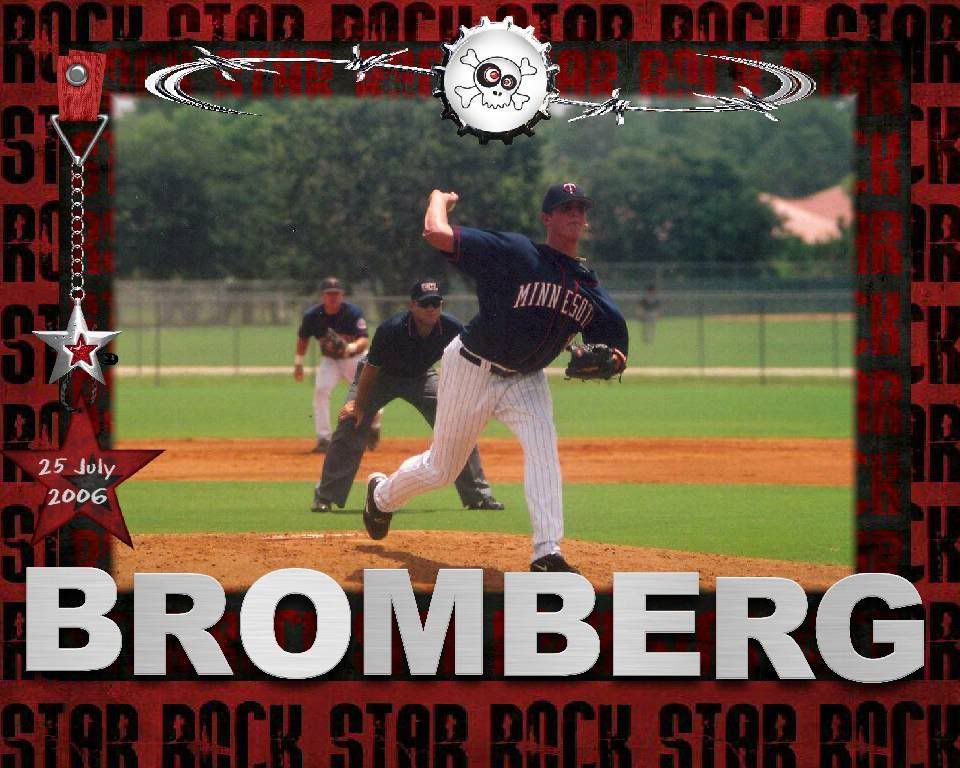 Beloit 6 at Kane County 2
W: D. Bromberg (7-9, 5.04); L: J. Richmond (7-9, 4.54)
HR: None.
David Bromberg
has been nothing if inconsistent this season. After getting shelled in his last outing, he turned around Friday night at Kane County to shut the Cougars out for the first five innings.
Brombert scattered 5 hits and 4 walks, while striking out eight for his seventh win of the season.
Mike Allen
worked the next 1.2 innings before giving way to
Blake Martin
.
The Snappers couldn't even find a hit through the first three innings, and after
Ben Revere
flew out, the fourth looked it might be more of the same. But
Estarlin De Los Santos
singled his way onto base.
Yangervis Solarte
flew out before
Rene Leveret
singled out to right to drive in De Lo, giving the Snappers an early lead.
With two outs on the board in the top of the fifth,
Jeanfred Brito
singled then stole 2nd.
Chris Cates
laced a double out to right to drive in Brito.
It would stay that way until the 8th inning, when things got interesting.
Ben Revere
reached on a fielding error, then stole 2nd base. De Lo's ground out moved him to 3rd.
Jamie Richmond
would then intentionally walk
Yangervis Solare
and Leveret would get plunked with a pitch to load up the bags. This also brought a pitching change as
Brad Hertzler
took over on the hill for the Cougars.
MarK Dolenc
's line drive plated the first two runners and moved Leverett to 2nd. He'd go to 3rd on a throwing error by Hertzler. A balk would then put Leveret over the plate and advance Dolenc to 2nd.
Ramon Santana
and
Alan de San Miguel
would both go down on strikes however, giving Kane County a turn at the plate.
With one out on the board,
D.J. Hollingswoth
singled as did
Shane Keough
.
Adam Klein
would go down on the strikes before
Justin Frash
's single plated Hollingsworth. A ground ball to right by
Larry Cobb
scored Keough to make it 5-2 Beloit.
Cates would walk, move to 2nd on a Revere ground out and score on De Lo's line drive single to finish off the scoring.
De Lo finished up 3-for-5 at the plate with a run and a rune scored. Leveret was 2-for-3 with the same. Dolenc, Dirty and Brito were all 1-for-4, Brito with a run, Dolenc with a pair of RBIs, while Cates finished up 1-for-3 with a walk, a double, a run and a run scored.
Revere, 0-for-5 at the plate, and Solartes, 0-for-4 with a walk, each had a run in the contest.
The Snappers now return to Pohlman field to host the Peoria Chief's on 80's night, with Fireworks.
Box
Log
Cougars/OSC
KC Chronicle
Friday:
BDN
Gazette Xtra
Flickr
Photos by Jim Frazier
Twinsbaseball.com: Hunt
Twinsbaseball.com: Revere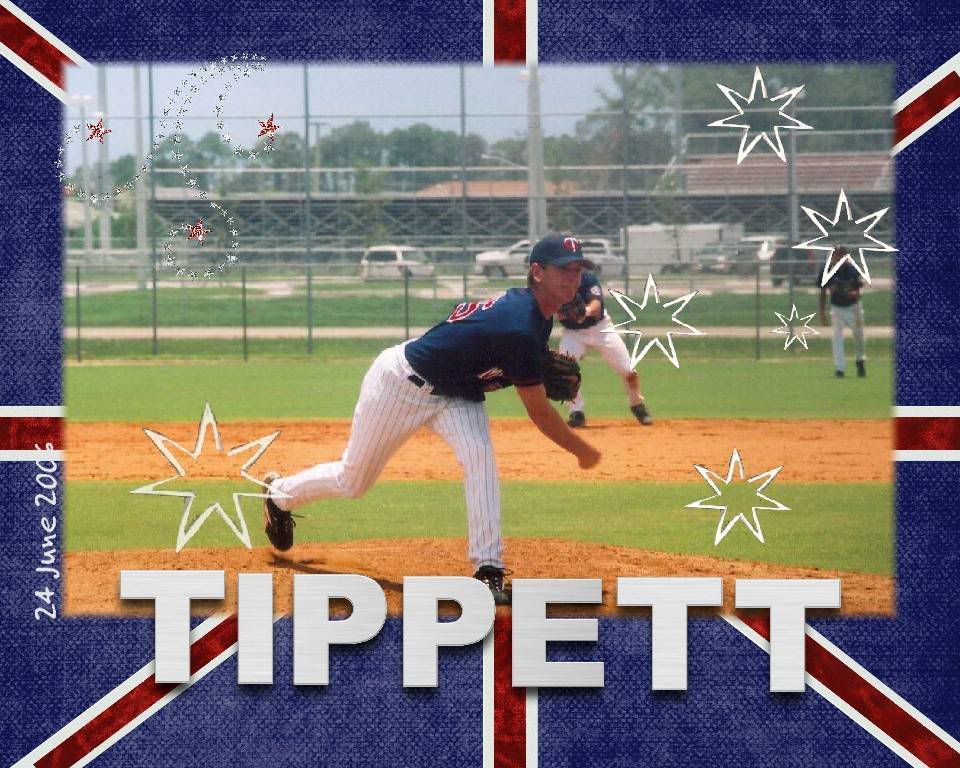 Burlington 3 at Elizabethton 11
W: B. Tippett (7-2, 2.45); L: S. Runion (2-3, 3.86)
HR: ELI: A. Morales (11), N. Romero (6).
Elizabethton Twins starter
Brad Tippett
limited the Burlington Royals to only one run, earned, scattering 4 hits over seven innings while striking out five. Meanwhile E-Twins off offense showed off some impressive fire power, knocking out 11 runs on 13 hits in route to a blow out at Joe O'Brien Stadium.
Dominic De La Osa
singled and moved to second on a wild pitch by Royals starter
Sam Runion
.
Nick Romero
's ground out got him to 3rd and he'd score on a
Jon Waltenbury
ground out.
Evan Bigley
and
Michael Harrington
then hit back-to-back doubles to put another run on the board, and
Jeff Lanning
singled in Harrington to make it 3-0 Twins.
Julio Aparicio
singled in the top of the 2nd inning and
Diego Cruz
doubled him in for the Royals one run off Tippett. A wild pitch would put Cruz at 3rd, but
Jason Morales
went down swinging and
Miguel Moctezuma
ground out, stranding the man on base.
With two outs on the board in the bottom of the second, De La Osa singled and advanced to 2nd on a throwing error by Burlington's Morales at 3rd base. Romero then singled De La Osa in, making it 4-1 Twins.
Lanning would single in the bottom of the 3rd while the Twins
Morales
,
Angel
, knocked his 11th home run of the season over the right Center field wall adding a pair more to the tally.
Jacob Rodriguez
replaced Runion in the bottom of the fourth and sat the next three Twins batters down. The Twins would not tally again until the bottom of the 7th when
Edwin Mieles
replaced Rodriguez on the hill. He'd walk De La Osa before giving up a home run to Romero. Nick's sixth professional home run went over the center field wall to make it 8-1 Twins.
Danny Berlind
's struggles continued as he replaced Tippett in the top of the 8th. He'd walk
Jorge Gutierrez
and
Hilton Richardson
before allowing a fly ball single to
Angel Franco
that plated Gutierrez.
Allen Caldwell
would sacrifice in Richardson.
Josh Vittek
took a walk before
Danny Rondon
replaced Berlind. There is something seriously wrong with Mr. Berlind right now. I'm certain the Twins have looked into injuries, but it seems to me that he needs to be shut down for the remainder of the season. Rondon would take Aparicio out on strikes to retire the side.
Nathan Hanson
greeted
Victor Jorge
with a line drive single and
James Beresford
followed it up with a single of his own. De La Osa would fly out, advancing Hanson to 3rd, and Romero sacrificed him in. A passed ball by Moctezuma moved Beresford to 2nd before Waltenbury took a walk.
Evan Bigley
then doubled to drive in the pair for the 10th and 11th Twins runs.
Rondon would pitch the ninth to finish off the game. Tippett improved to 7-2 on the season with the win.
Lanning was 2-for-3 with a run and a run batted in, De La Osa and Romero were both 2-for-4, De La Osa with a walk and 3 runs, Romero with a run and 4 RBIs. Bigley would finish up 2-for-5 with a pair of doubles, a run and 2 RBIs. Waltenbury, Harrington, Morales, Hanson and Beresford were all 1-for-4 with a run each, Walt with a walk and a RBI, Harrington with the same, plus a double, and Morales with a pair of RBIs.
The two teams rematch Saturday at 7:00 PM.
Box
Log
The Pipeline
Blog