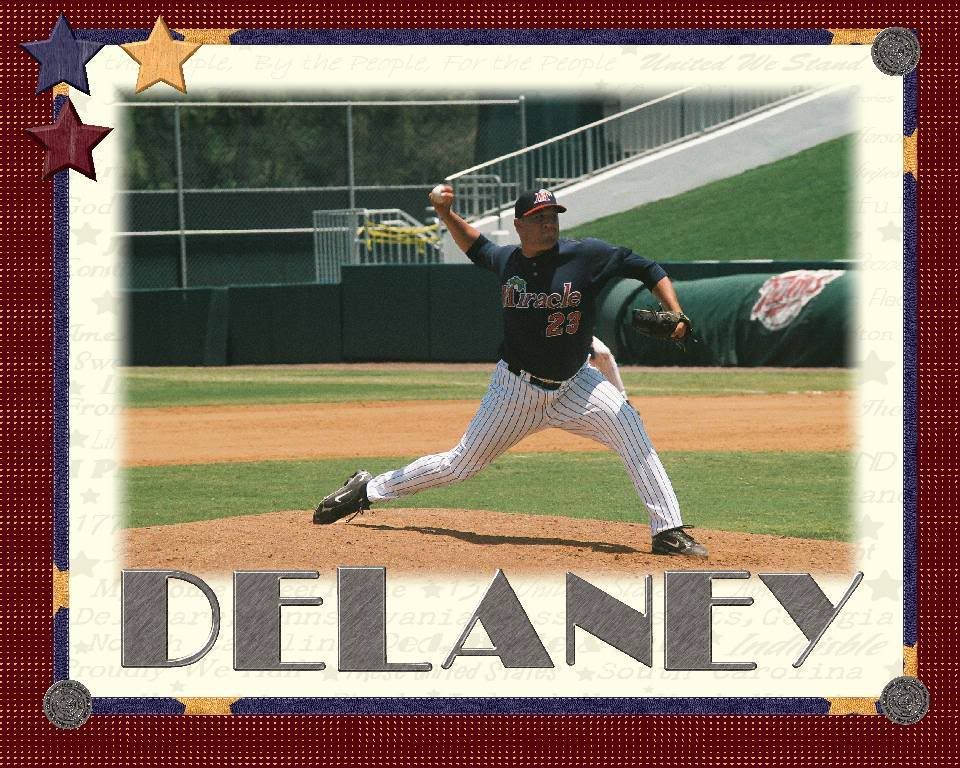 Rob Delaney
was signed as a non-drafted free agent and joined the 2006 version of the GCL TWins. He finished up the year 1-3 with a 4.64 ERA, with 2 saves and had given up four home runs.
The 2006 season came down to the last regular season games against the GCL Red Sox, and it could have gone either way. The teams were tied in the standings on Friday, August 18, on the 19th they played at home against the Red Sox, a game the Twin lost, 4-1.
It came down to the 13th inning, tied, 1-1, and Delaney was on the mound when the Red Sox's
Kristopher Negron
put one over the wall for the game winning run. Two outs later, with one runner on,
Michael Jones
came up to the plate and clocked one over the center field wall for a pair of insurance runs.
Had we won that game, the worst they could've done was tied if they lost on Monday (which they did). However, with the pair of losses, we end up 4 games back, and the Red Sox progressed to the playoffs. They'd go on to win the title that year, the first Fort Myers based team to win a Championship.
Anyway, the grounds crew had gone out to retrieve the balls and when they came back they tossed me the ball Jones had put over the fence.
Delaney would take a walk across the parking lot after the GCL season was over, and do some light duty bullpen work for the Fort Myers Miracle. So I took the ball with me one night and gave it to Delaney to sign. And told him, "This is the ball
Michael Jones
put over the fence. Don't ever let him do this again."
He signed it, but probably wasn't feeling too amused about it the time.
In terms of moving through the system, Delaney made a name for himself in Low A Beloit in 2007 as a premier closer and was promoted to the FSL for the second half of the season.
He's spent the first half of the 2008 season here and - having been named to the All-star game - is looking at promotion to AA within the next week or so. Meanwhile, Jones and Negron are in Low A with the Greenville Drive of the Sally League, where they are being "managed" by
Kevin Boles
who Delaney had played under last year.
I use the term loosely as I'm not the only seasonal in the stadium who thinks that the Miracle weren't exactly managed for the last two season.
In any case, last night, while I was getting autographs, I said "Rob, good luck. Have fun in AA, and whatever you do, don't let
Mike Jones
take you deep." He laughed at that one.