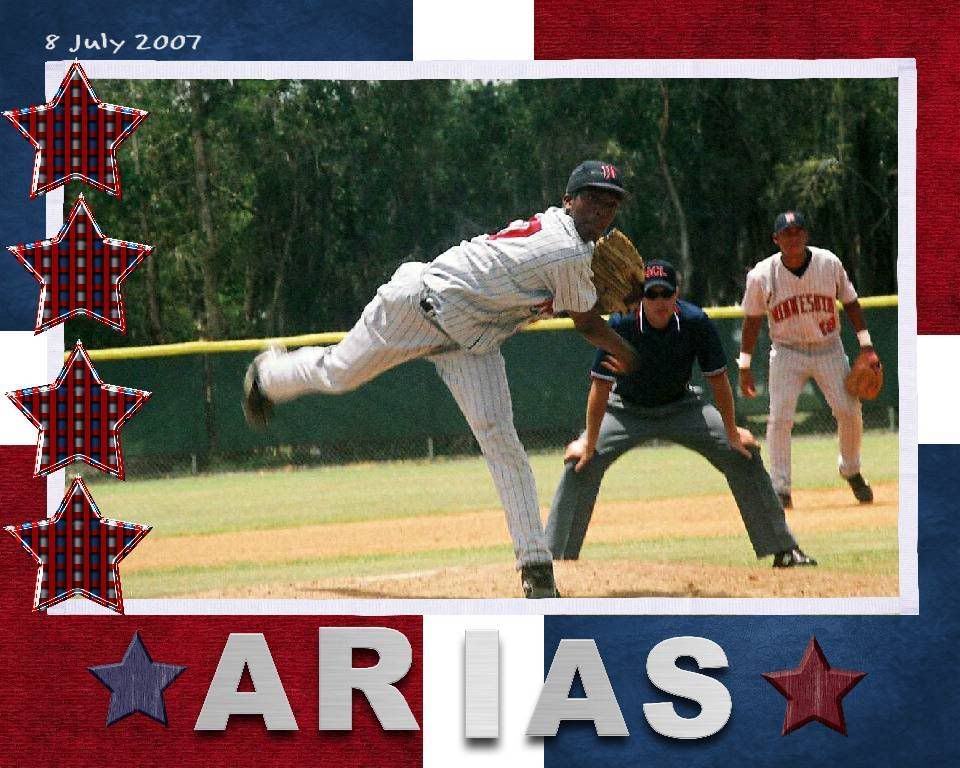 Beloit 4 at Quad Cities 5
W: M. Spade (2-2, 2.14); L: S. Arias (2-3, 2.22); SV: W. Daman (1)
HR: BEL: S. Singleton (6).
The Beloit Sappers fell behind early and could not quite catch up, as their eighth inning bat fest fell short and they would go on to lose, 5-4.
Quad Cities starter
Nicholas Additon
was not quite as stellar as he was the last time he faced the Beloit, lasting only 4.2 innings and giving up 3 hits and a pair of walks while striking out 5.
The River Bandits got on the board in the bottom of the 3rd when
Jose Garcia
doubled out to
Ozzie Lewis
.
Adrion Chambers
ground out, but Garcia scored on the play.
Danny Berlind
would replace Arias in the bottom of the six, allowing a walk to
Mike Foli
and a double to
Charles Kingrey
. Following a ground out to
Matthew Aburr
,
Francisco Rivera
would single the pair in.
For Quad Cities,
Matt Spade
would replace Additon for 1.1 innings, allowing a hit and a walk.
Mark Diapoules
would come in for the 7th.
Estarlin De Los Santos
made it all the way to 3rd base after drawing a walk, but was stranded when
Garrett Olson
struck out swinging.
In the bottom of the stanza, Chambers reached on a fielding error by Singleton, then came home on a Foli triple. Foli would score on
Charles Kingrey
's follow up single to give the River Bandits 5. Berlind would walk Arburr and issue a wild pitch that put a runner on third, but got
Francisco Rivera
and
Thomas Pham
out on strikes to end the inning.
Chris Parmelee
and
Ozzie Lewis
drew walks in the top of the 8th.
Steve Singleton
, who's been practicing so he can hit grand slams like his team mates when he makes it to the Miracle, sent a ball over the right field wall to score three.
Danny Lehmann
would get plunked by a pitch, move to 2nd on De Los Santos ground out, and be plated by a
Ben Revere
triple. Sadly,
Wayne Daman
would come in at that point, and get
Chris Cates
to ground out, stranding the tying run on base.
Loek Van Mil
worked 1 inning to finish off the game, allowing 1 hit.
Olson and Singleton were both 2-for-5, Olson with a double, and Singleton with a run and 3 RBIs on the yard ball. Revere was 2-for-5 with a triple and an RBI, and Cates had a walk to go with his one hit at the plate.
The two teams rematch Saturday at Modern Woodman Park. The series concludes Sunday for a Father's Day special, Mother Nature permitting.
Box
Log
Snappers
R-Bandits
QC Times
BDN
Friday:
BDN
Ben Revere
was named the Topps Player of the Month, sharing the honor with Kane county's
Craig Italiano
. Revere is batting a league leading .406 with 29 runs and 25 RBIs. He also has 12 double, 5 triples and 21 stolen bases on the year.
In May, he was hitting .433 with 11 doubles, five triples, on home run, 18 runs scored and 14 stolen bases. (
Snappers
)
DSL Twins 3 at DSL Reds 1
W: P. Guerra (1-0, 4.15); L: R. De La Rosa (0-1, 1.80); SV: E. Alvarez (3)
HR: None.
Pedro Guerra
worked six innings, allowing 1 run on 2 hits and a pair of walks while striking out 5 to keep the DSL Reds behind the DSL Twins. The Twins would go on to win 3-1.
Juan Blanco
singled then moved to 2nd on a passed ball by
Argenis Gonzalez
.
Xavier Gaonzalez
ground out found him at 3rd, and he'd score on
Yorby Martinez
single to put the DSL Twins on the board in the first.
In the top of the 3rd Blanco would single again, then steal 2nd. Martinez would ground out, with Blanco at getting to 3rd on the play, so that
Jairo Perez
could single him in.
Talk about near Twin runs!
Sergio Guerrero
doubled in the bottom of the 5th for the DSL Reds, moved to 3rd on
Mario Martinez
ground out, and would be plated by a second ground out, this one to
Argenis Gonzalez
.
In the top of the ninth,
Jean Carlos Mercedes
would single his way onto base with 2 outs,
Eliel Sierra
followed with a grounder to center and
Felix Caro
walked to load the bags. Another passed ball by Gonzalez would bring Mercedes in for the insurance run.
Blanco finished up 2-for-4 with 2 runs, the only Twin with multiple hits.
The DSL Twins (7-5) host the DSL Rockies (6-6) on Saturday for a 10:30 AM Dominican time game.
Box
Log