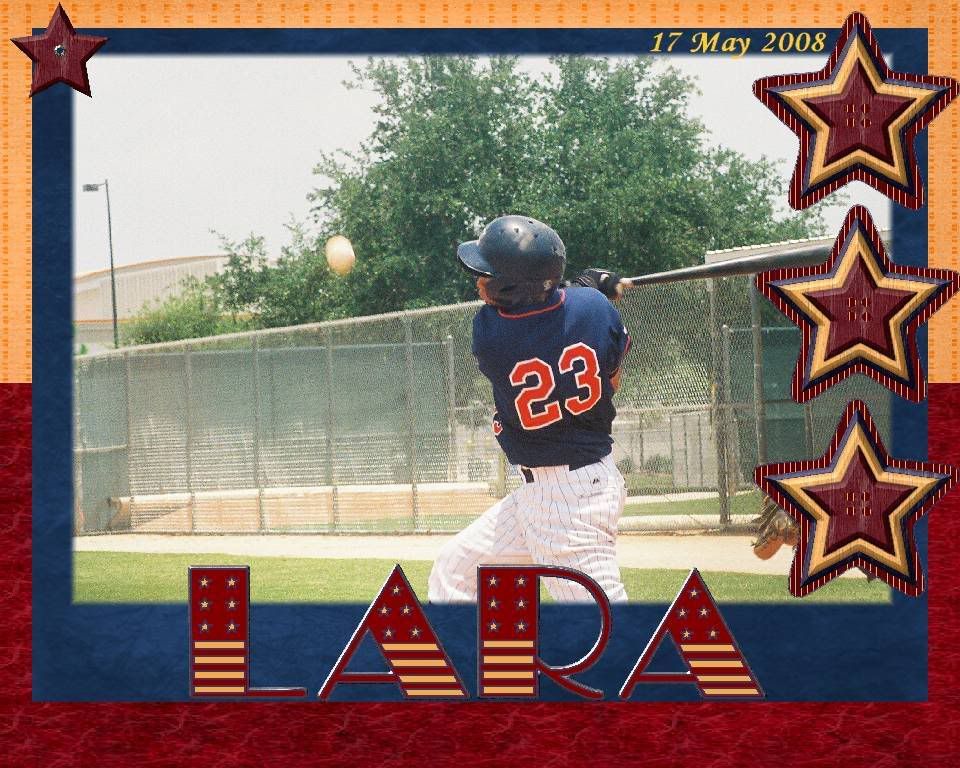 A few weeks ago I was out at the Minor League Complex early for fielding drills and

Danny

Rohlfing

had J.J. a.k.a.

Joe-

Hyung

Jang

, our new catcher from Seoul, South Korea, behind the plate and he was teaching him what to say. J.J. knows what to say, but not in English, so he needs to learn the American words to communicate with his teammates. Granted, the

GCL

Team often has a very international flavor but on the field, when making the plays,

English

is spoken. You need to say "I got it" even before you can ask where the restroom is.

The Latin American kids have a leg up on the Asians, because several of the players are bilingual - most notable

Winston Marquez

who's been the acting translator - as well as pitching coach

Ivan

Artegea

. The Asians pretty much have to wing it, and for J.J., who's going to have to handle a bilingual pitching staff, his job is probably the hardest. But if I can say one thing about the Asians, it's that they are very friendly and extremely willing to learn.

J.J. is one of the two new catchers in camp, the other being

Josmir

Pinto

from San Joaquin,

Vz

. I've seen J.J. catch once, I've only seen Pinto has a designated hitter. J.J. looks good behind the plate, I liked him right off, even if he wasn't saying much at the time because he didn't yet know what to say. Both kids are 5'11", J.J. is 3 years old and and about 4 pounds heavier then Pinto, which puts them both around 200 each. Both are going to be with the

GCL

Twins this year. Right now I'm splitting the catchers at Rams,

Rohlfing

and Soto going to

Elizabethon

and

Diaz

,

JJ

and Pinto staying in Fort Myers. They Twins did draft

Jeffrey

Lanning

out of the University of New Orleans 8

th

, if/when he signs he'll be going to

Elizabethton

as well.

The other two Asians in camp,

Hyun

-

Wook

Choi

("

Wook

") an outfielder and

Hyeong

-

Rok

Choi

("Rocky"), an infielder, both from

Kunsain

-

Shi

, South Korea and, if their

birthdates

are correct, not brothers, both have shown a lot of enthusiasm. Rocky is 5'10", 202 lbs, while

Wook

is 6', 200 lbs. Rocky was making contact more often with the ball from the games I've seen.

Wook

strikes out a lot, but has some pretty good fielding skills.

Also new in the outfield is

Tim

Atherton

from Australia (6'2", 196),

Jonathan

Goncalves

(5'11", 174) and

Herbert

("Can we call him Bert?")

Lara

(5'11" 160) both from

Venezuela

. I've not seen

Goncalves

play, and I've seen

Atherton

on the field only once. Bert is by far the interesting one as he's switch hitter with good speed, and also - much like

Jeanfred

Brito

or

Ben Revere

- a spark plug type guy for the team. He's been hitting in the lead off spot or at the very bottom of the order, they like to put their two speed guys in those two spots. He gets a hit, usually a single and gets on base and that's what's needed. I haven't seen any indication that he has the skill or range of of say either Revere or

Brito

, but that may come as he plays more regularly.

Atherton

was batting in the five spot when I was him, and as I'd read a lot about him, I was hoping to be impressed, but I can't say that I was. All three are wait and see prospects at this point, but I like Bert the best of the three.

Jakum

Hajtmar

was here for extended spring training last year, but was sent back to academy. He seems a little stronger this year, so he he should stick with the team. He's 6'2", 174 lbs, Czech Republic kid and he plays infield - 3rd base was where I last saw him. The only other new infielders is

Hidalgo

Anderson

, 5'9", 185 lbs from

Venezela

. If I'm reading my scribblings correctly, he was also at 3rd base, but we don't actually have a

legitimate

1st baseman with Walt off to E-Town so I'm assuming one or the other could switch corners. He was hitting lower down in the order, but did come up with a big double when we needed it. Both bat right and in fact right now it appears the only infielder we'll have with a lefty bat is

Reggie Williams

as

Waltenbury

,

Brito

and

Beresford

are likely off to E-Town.

Bert is a switch hitter however, and

Wook

, in the outfield also swings left. Right now I'm thinking that Lara will be the kid to watch out of the position players, but we'll see how things pan out once the season gets going.

(Henceforth, if you hear me babbling about Bert,

Wook

,

JJ

or Rocky, you'll know who I'm babbling about.)

None of the prospects have stats on

MiLB

.com. I think the ones for the

VSL

Twins from last year were deleted when the team ID was, although I've been able to access box scores from individual games.

Minor League Splits shows Lara with 29 runs on 46 hits in 161 AT (.286 average), 7 doubles, 1 triple, 13 RBIs, 25 BB, 21 So, .392

OBP

and .342

SLG

.

Goncalves

had 20 runs on 35 hits, 136 AB (35 games, .257 AVG) with 3 doubles, a triple, 7 runs scored, 11 BB and 26 Strike outs.

OBP

of .325 and Slugging of .294.

Wang-Wei Lin, from Taiwan, is still in camp but started on the rehab list, and I've not seen him play yet this year. He was very lightly used last year and not much of a hitter, 10 runs on 12 hits in 62 at bats (.194 average) in 24 games. I can't image a scenario where he isn't repeating

GCL

unless he's released.

That's pretty much it for the new position players. I'll try to work my head around the pitchers, for the which the information is sometimes better and sometimes even spottier than the position players.

I will also try to get a look a the new draftees this weekend at Mini-camp. I imagine most of the ones they sign earlier will be college players headed for

Elizabethton

and that they'll work on the High School kids a little later.