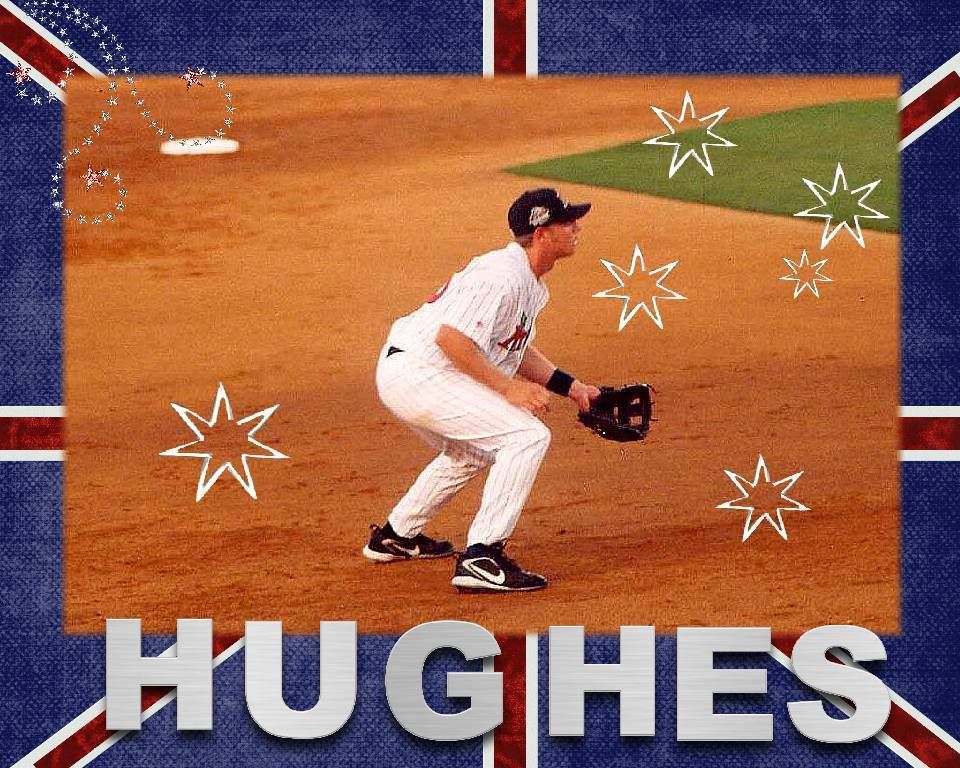 South All-Stars 3 at North All-Stars 5
W: J. Martinez; L: P. Bresnehan; SV: B. Julianel
HR: EASS: G. Golson, R. Roberson. EASN: L. Hughes.
Luke Hughes
hit a 3-run home run in the sixth inning to lead the Eastern League North All-Stars to a 5-3 over the South All-Stars at MerchantsAuto.com Stadium in Manchester.
Hughes finished up 1-for-4 at the plate with a run and 3 RBIs.
Ben Julianel
picked up the save in the game, while
Ryan Mullins
, also named to the All-Star game, did not make an appearance.
Steve Tolleson
was selected to the All-Star team as well, but did not participate due to an injury.
Box
Log
Rock Cats
Fisher Cats
MiLB
Union Leader
Twins Insider
Blog
The New Britain Rock Cats begin a four-game set in New Hampshire on Thursday with the first pitch due at 7:05 PM.
PCL All-Stars 6 at INT All-Stars 5
W: L. Pena; L: B. Neal
HR: INTA: C. Carter
Rochester Red Wing
Darnell McDonald
was 1-for-2 at the plate as the PCL All-Stars edged the Int All-Stars 6-5 at Louisville Slugger Field. McDonald singled in the first inning. He reached on a fielder's choice in the third, then stole 2nd base.
The Pacific Coast League errupted for a six-run ninth inning to pick up the win after being shut out through eight.
Former Miracle
Terry Tiffee
was 0-for-4 with a pair of strike outs for the Pacific Coast League squad.
Detroit prospect
Blaine Neal
allowed all six Pacific Coast runs, five earned, on 4 hits and walk in .1 innings worth of work. He fanned only 1 and had a stellar 135.00 ERA while representing the Mud Hens in at the All-Star Game.
Box
Log
Bats/MiLB
Courier-Journal
RD&C
Extra Bases
Blog
The Red Wings host the Norfolk Tide for a four-game set starting on Friday. First pitch its 7:05 at Frontier Field. Southpaw
Francisco Liriano
(7-2, 3.53 ERA) will take on the Tides RHP
Hayden Penn
(4-4, 4.97).
Randy Ruiz
will bring his 22-game hitting streak - tied for the club record - into Thursday night's contest.