Former Miracle
Justin Morneau
scored the winning run as the AL beat the NL 4-3 in 15 inn. to extend its All-Star game mark to 11-0-1 since '97. After winning the Home Run Derby on Monday, Morneau continued to rule the All-Star game, going 2-for-4 at the plate with 2 runs and a walk. Boston's
J.D. Drew
was the only other American League All-Star with a multi hit game, also going 2-for-4 at the plate, but with 1 run and 2 RBIs.
Joe Mauer
was 1-for-1 with a walk, while the Twins'
Joe Nathan
pitched 1 inning, striking out 1.
Morneau would hit a a single to shallow center to get on board in the bottom of the 15th. He moved to second on
Dioner Navarro
's (Tampa Bay Rays) single and to 3rd on Drew's walk. Texas Ranger's shortstop
Mike Young
then sacrificed him in for the game winning run.
Recap
Box
Log
Strib
Pi-Press
Babes Love Baseball
Blog
Seen around the Miracle Dugout: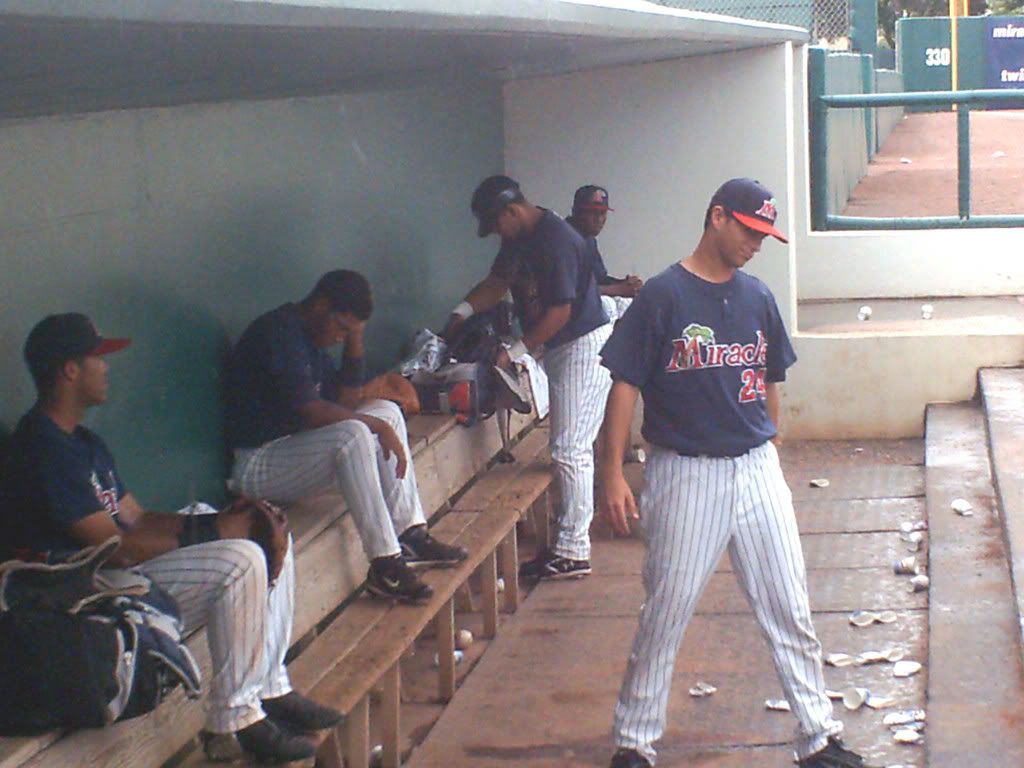 Rookie Carlos Gutierrez was friendly and chatted with all, signing autographs.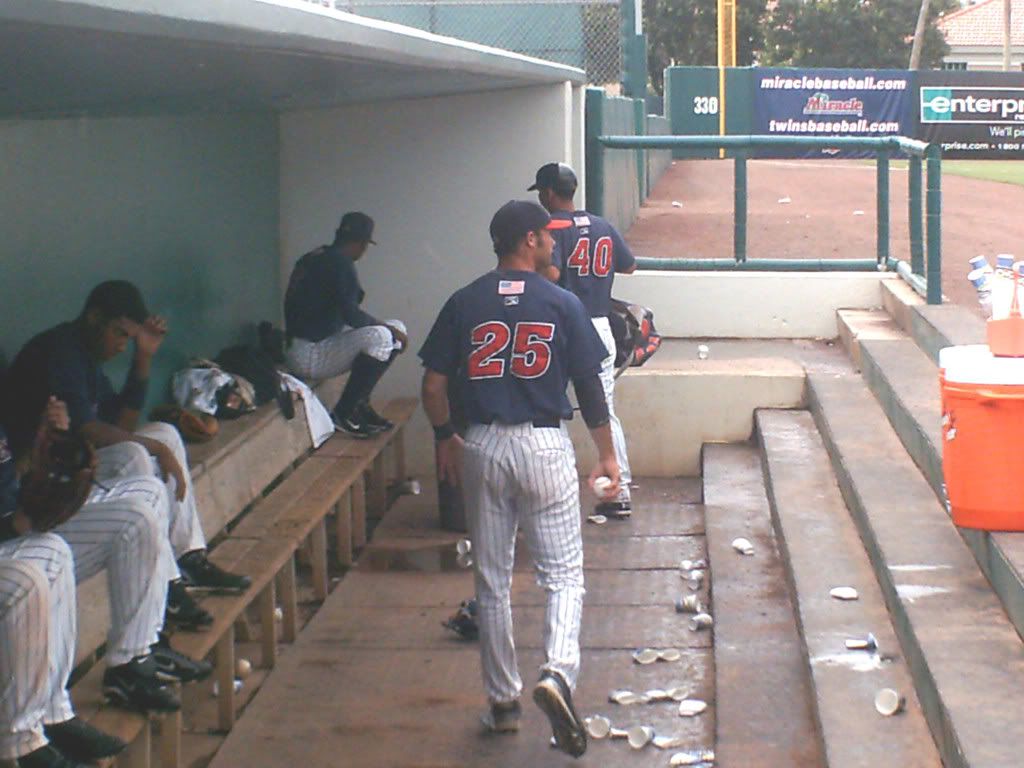 A more experienced Danny Santiesteban keeps an eye on the Florida weather.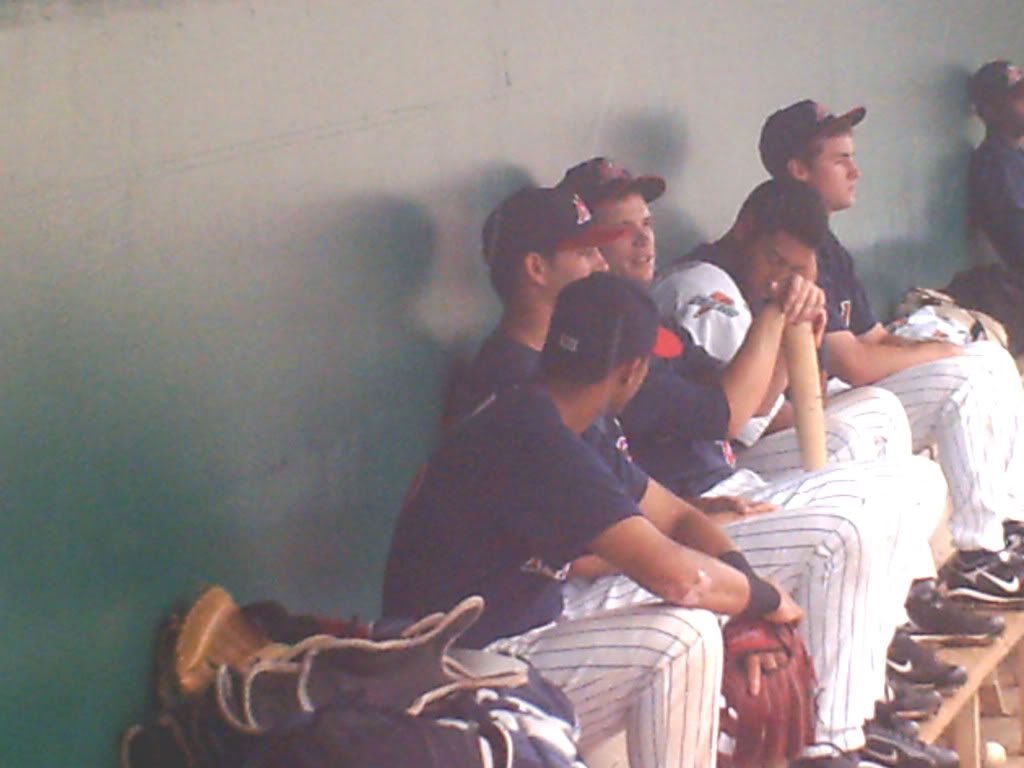 "We're not playing while the field is still tarped again," Steve Singleton, Whit Robbins, et al on the bench.
Up Next:
The Miracle travel to historical Jackie Robinson Stadium to take on the Daytona Cubs. RHP
Alex Burnett
(6-3, 3.69) will start game one of the series for the Miracle, with the first pitch coming at 7:05 p.m. The Cubs are 14-10, 3rd in the East Division, while the Miracle are 13-12, also in third, but in the West Division. The Miracle have lost 6 of their last 10 games, while the Cubs have a 7-3 record over their last 10.
Fort Myers returns home on Sunday when they begin a 4-game homestand against the St. Lucie Mets. Tickets can be purchased at the Miracle boxoffice or on line at www.miraclebaseball.com.