Fort Myers at Daytona - Postponed
The game between the Fort Myers Miracle and the Daytona Cubs was postponed due to rain. The teams will attempt to play a double header on Saturday at 6:05 PM, weather permitting. Friday's game is still set for 7:05 PM.
Miracle
Cubs
Breeze
NDN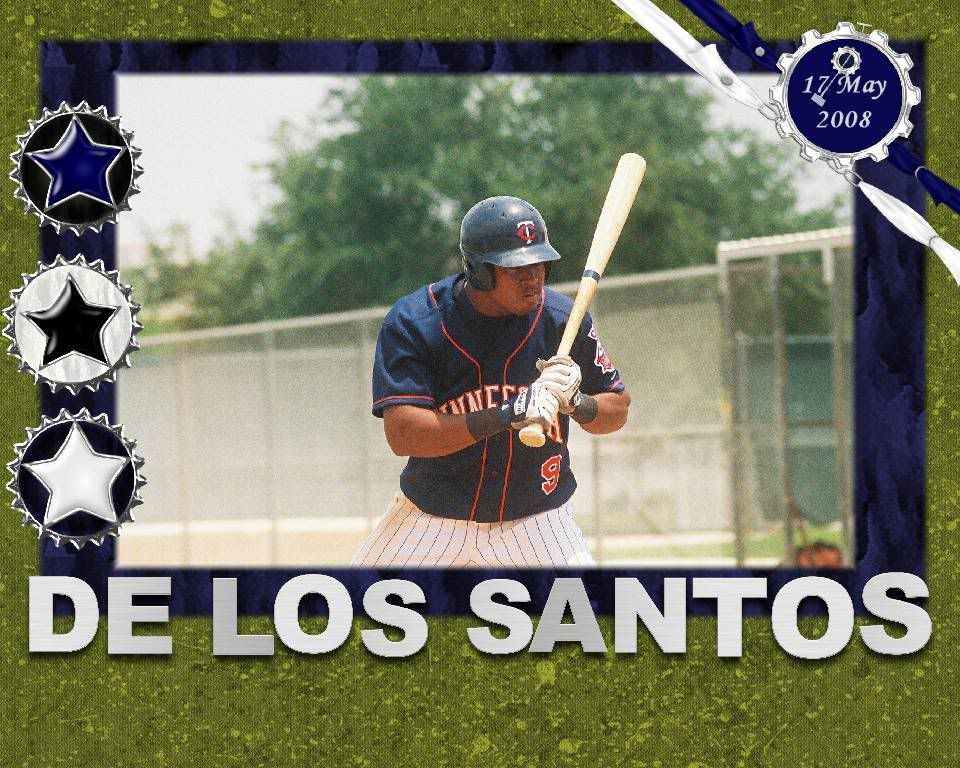 West Michigan 7 at Beloit 11
W: M. McCardell (7-2, 3.08); L: P. Nardozzi (3-5, 4.67); SV: B. Martin (1)
HR: WMI: B. Douglas (1).
It is odd for
Mike McCardell
to give up any runs, let alone five, but that is exactly what happened during a slug fest between the Beloit Snappers and the West Michigan Whitecaps.
Jordan Newton
doubled for the Whitecaps off McCardell with one out in the top of the 2nd inning.
Hayton Parrott
would go down on strikes before McCardell hit
Keith Stein
with a pitch.
Justin Henry
's grounder out to center scored Newton, and
Brandon Douglas
followed it up with a home run out to left, to give West Michigan 4 runs.
Ron Bourquin
took a walk before
Alex Avila
flew out to give Beloit a chance to bat.
With two outs on the board in the bottom of the 3rd,
Estarlin De Los Santos
singled off West Michigan's
Paul Nardozzi
.
Chris Cates
then drew a walk.
Ben Revere
doubled to drive in the pair, cutting the Whitecaps' lead in half.
Mark Dolenc
and
Ramon Santana
would hit back-to-back singles in the bottom of the 4th before
Greg Yersich
went down on strikes.
Allan de San Miguel
would get plunked by a pitch to load the bags, and
Andrew Schmiesing
walked to force in a run. De Lo singles, driving in Santana and Dirty.
Andrew Hess
replaced Nardozzi at that point and would get
Chris Cates
to ground out before allowing a double to Revere that cleaned off the bags, making it 7-4 Beloit.
The Whitecaps came charging back with Douglas singling and Bourquin doubling to put two men on. Avila would go down on a sac-fly to score Douglas.
In the bottom of the stanza, Dolenc went down on strikes before Santana was hit by a pitch. Yersich then doubled putting a pair of men in scoring position. Dirty would pop out before Schmiesing walked to load the bags. De Lo would reach on a fielding error by Douglas that scored Santana and Yersich to give the Snappers 9, a four run lead over the Tiger's farm team.
Charles Nolte
would take over the mound in the top of the sixth and get two men out before Henry doubled. Douglas would reach on a throwing error by Cates that also brought Henry home, cutting Beloit's lead to three.
The Snappers would lose the recently returned Santana to a leg injury in the 7th inning.
Jeanfred Brito
would replace Santana as designed hitter, but it was a blow to already heavily injured Snappers squad.
With one out on the board, Henry would single off
Blake Martin
. Douglas doubled him in to make it 9-7 Beloit.
The Snappers would take advantage of
Noah Krol
however, with De Lo singling and Cates getting plunked by a pitch to follow him onto base. The pair would advance on Revere's ground out and a wild pitch by Krol saw De Lo across the plate.
Deibinson Romero
singled to plate Cates before Dolenc poped into a double play to end the inning.
Martin would strike out two of the four batters he faced in the top of the 9th to end the contest.
De Lo was 3-for-5 with 3 runs and a pair of RBIs to lead the team offensively. Santana was right behind him, going 2-for-3 with a pair of runs before his injury. Revere and Romero were both 2-for-5, Revere with 4 RBIs and Romero with 1. Yersich finished off 1-for-4 with a double and a run, and Dolenc was 1-for-5 wit a run.
The Snappers look to sweep the three-game series on Friday at Pohlman Field, first pitch is due at 7:05 central time.
Box
Log
Snappers
Whitecaps
Thursday:
BDN
GR Press