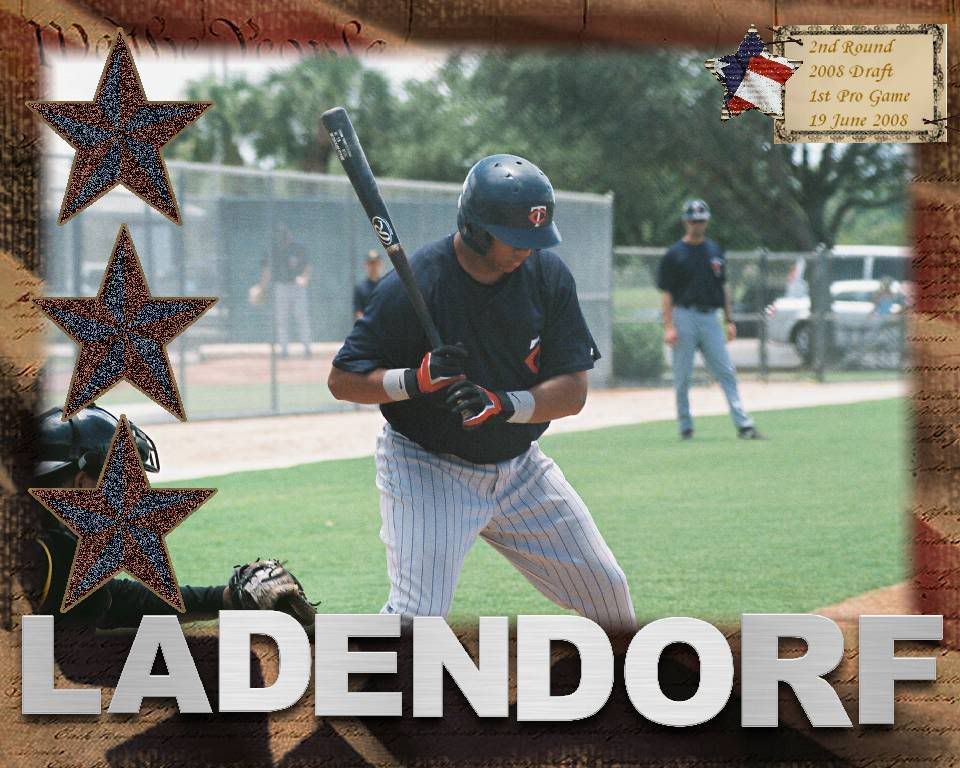 GCL Twins 8 at GCL Reds 2
W: M. Munoz (3-1, 3.32); L: J. Rafael (1-2, 1.59)
HR: None.
The GCL Twins took a big lead early and kept the GCL Reds in check through the entire game to pick a up a win at the City of Sarasota complex.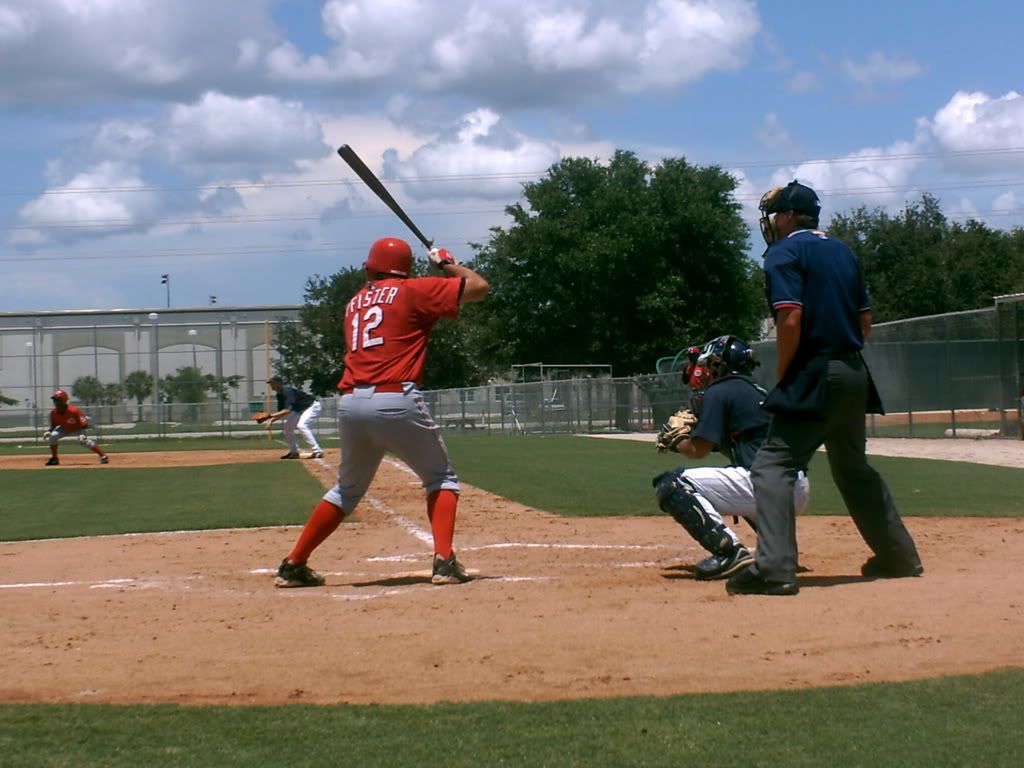 This would be a rematch of the
Juan Rafael
vs
Miguel Munoz
contest we saw last Sunday that the Twins came out on top of as well. This time though, Rafael was not dealing the way he did earlier in the week.
Bert Lara
and
Aaron Hicks
took back-to-back singles off Rafael to lead off in the top of the first.
Danny Ortiz
reached on a throwing error which plated Lara.
Tyler Ladendorf
then doubled to bring in Hicks.
Andres Diaz
ground out and
Reggie Williams
struck out before
Anderson Hidalgo
took a walk to load the bags.
Jae-Hyung Jang
singled out to center to drive in a pair, with Hidalgo advancing to 3rd on a fielding error by
Samuel Vasquez
at center.
Juan Sanchez
would strike out however, leaving him stranded.
With one out on the board in the bottom half of the stanza,
Cody Puckett
singled.
Frank Pfister
hit into a force out that took down Puckett and
Humberto Sosa
followed that up with a line drive single.
Efrain Contreras
doubled in Pfister to make the score 4-1, but Vasquez would go down on strikes before the Reds could do any further damage.
Rafael would give way to Canadian hurler
Michael Henry
in the top of the 5th.
Reggie Williams
reached on a fielding error and
Hidalgo Anderson
walked. A wild pitch by Henry advanced the pair before J.J. would strike out. Sanchez reached on a fielder's choice that took Williams out at home, but Lara's line drive would plate Hidalgo for an additional Twins run.
Ortiz and Ladendorf took back-to-back walks in the top of the sixth and the pair advanced on
Andres Diaz
ground out. Williams would also ground out before Hidalgo doubled to drive in the pair of runners, making the score 7-1.
Lara walked in the 7th off Henry and moved to 2nd on Hicks ground out. Ortiz singled on a line drive out to right to bring in Lara, finishing up the Twins scoring.
Andreys
and
Nick Lobanov
would work the next 3 innings with Andreys going two and Nick going one.
Ian Mopas
took over in the 9th and promply allowed a triple to Vasquez. He'd put two outs on the board before issuing a walk to
Mariekson Gregorius
.
Theodis Bowe
's ground ball single would finally bring Vasquez in, but Puckett would fly out before the Reds could get any closer.
Lara finished up 3-for-4 with a pair of walks, a pair of runs and a RBI. Ortiz and Ladendorf were both 2-for-4, Ortiz with a pair of walks, a pair of runs and a run scored and Ladendorf with a double, a walk, a pair of runs, and a RBI. Hicks was 2-for-6 with a run, J.J. and Sanchez each had a single and Hidalgo a double, a run and a pair of RBIs. J.J. also had a pair of RBIs, leaving the one hit wonder title to Sanchez, who added a pair of strike outs.
The Twins return home for a morning game on Saturday against the GCL Red Sox. First pitch is due out at 10:00 AM.
Box
Log
DSL Indians 1 at DSL Twins 7
W: L. Parra (3-0, 0.84); L: F. Valera (4-2, 4.06)
HR: None.
I wonder what some of the Latin American kids make of the MLB logos, especially - for example - the Indians. In any case, DSL Twins pitching limited the DSL Indians to only 2 hits and the offense went on to collect 7 runs on 8 hits at home on Friday.
The Tribe out find their lone run in the top of the 3rd, with
Jesus Brito
taking a walk off
Cesar Ciurcina
then stealing 2nd. A fly out by
Rolando Petit
moved him to 3rd and he'd score on
Kelvin Diaz
sac-fly.
The DSL Twins answered back in the bottom of the inning.
Rafael Sanchez
singled with one out on the board and
Wilfy Gil
walked. A wild pitch by Tribe pitcher
Francisco Valera
advanced the pair. A follow up single by
Yancarlo Franco
plated Sanchez, and
Danny Santana
sacrificed in Gil, to make it 2-1.
Leonardo Parra
worked the next four innings for the Twins, allowing only a walk while striking out 3.
Yancarlo Franco
singled in the bottom of the sixth and would come home on Santana's triple. Santana scored one out later on
Oswaldo Arcia
's ground ball single. The run would signal the end of
Francisco Valera
's time on the mound, as
Oswell Munoz
came in to replace him.
Jairo Rodriguez
reached on a fielding error by Diaz at third, scoring Arcia to make it 5-1.
Sanchez singled in the bottom of the seventh, and Gil would be hit by a pitch. Franco would pop out and Santana strike out before
Francisco Jimenez
came out of the bullpen to replace Munoz.
Manuel Soliman
's ground ball single plated the two runners, making it 7-1, Twins.
Lesmir Vargas
finished off the last two innings for the Twins.
Sanchez finished up 2-for-3 with a pair of runs, while Franco and Arcia were both 2-for-4 at the plate with a run and a run scored each. Santana finished up up 1-for-3 with a triple, a run and a pair of runs scored.
The DSL Twins finish up the week on the road for a 10:30 AM Dominican time contest against the DSL Yankees 2.
Box
Log