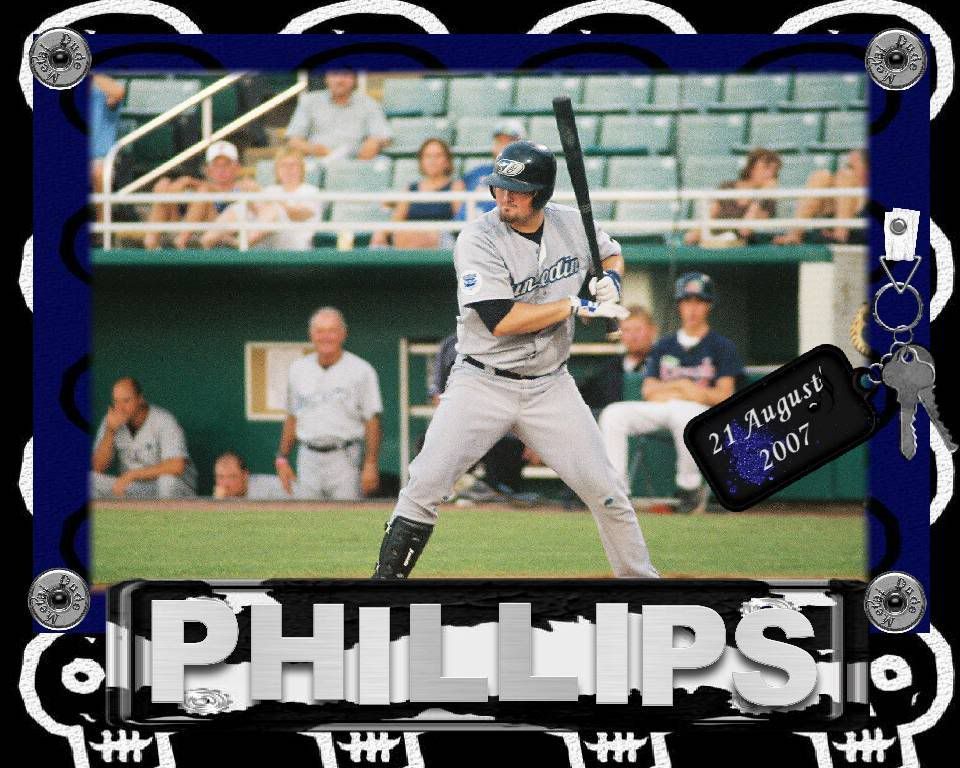 New Britain 2 at New Hampshire 3
W: Z. Dials (2-2, 3.27); L: R. Delaney (1-1, 1.76)
HR: None.
One day after being annihilated by the New Britain Rock Cats at Automerchants.com Stadium, the New Hampshire Fisher Cats bounced back to pick up a 3-2 win.
The Rock Cats were facing one of the Toronto's top prospects in
Ricky Romero
on the mound, but still managed to get on the board first.
Danny Valencia
doubled with two outs on the board, and
David Winfree
would reach on a fielding error by
Eric Neilsen
. Valencia would waste no time, coming home on the play.
Erik Lis
doubled to moved Winfree to 3rd, but
Brock Peterson
would fly out to end the inning.
It would be a different story in the bottom of the 3rd with former Miracle
Kyle Phillips
singled off the Rock Cats'
Anthony Swarzak
to get on base.
Andrew Pinckney
doubled which moved Phillips to 3rd. A
Ryan Klosterman
ground out put the Fisher's first baseman over the plate tying up the game.
Travis Snider
doubled off Swarzak in the bottom of the 4th and following a ground out to
J.P. Arencibia
, scored on a
Brian Jeroloman
single to right.
Neither starter game up much however, with Swarzak going 7 inning and allowing the 2 runs, both earned on 4 hits and 2 walks while striking out 5 for a quality start. Romero also worked 7 and returned for the 8th.
Dustin Martin
would double off of him before
Seth Overbey
was brought into the game. Martin moved to 3rd on a Valencia ground out, and Winfree reached on a fielder's choice that took Martin out at home.
Daryl Harang
would replace Overbey and allowed a single to
Erik Lis
. Not happy, New Hampshire then turned to
Jared Gothreaux
to preserve their slender lead. Peterson would single off of him, to score Winfree before
Toby Gardenhire
ground out to end retire the Rock Cats with the score tied.
Rob Delaney
worked the 8th and returned for the ninth, allowing a walk to Snider before getting Arencibia to fly out. Jeroloman drew a walk, and
David Smith
's line drive brought in Snider to give the Fishers the go ahead run and the game.
Lis was 2-for-3 in the contest with a double and a walk. Valencia was 2-for-5 with a double and a run. Martin as 1-for-5 at the plate with a double, while Peterson, Gardenhire and Moses were all 1-for-4. Peterson had a RBI, while the other two share the one hit wonder title.
Box
Log
Fisher Cats/OSC
Rock Cats
Union Leader
WMUR
Concord Monitor
Courant
MassLive
Courant: Fundraiser