As of 12:30, the projected start time was 2:00 PM, however weatherunderground.com is showing rain for the remainder of the day. There's been some suggestion that if they have to wait until 9:00 PM at night to get a game in, they'll do it. This strikes me as being totally absurd. (And need I say, I don't recall us ever having to put up with this non-sense when Dave Burke was in charge.)
In any case, it may become moot as the field may end up being unplayable, which is what happened last night.
The Daily Tarp pulling competition. A featured event, ever summer, at Hammond Stadium.
The Miracle tarp crew will pull tarp, anytime, anywhere...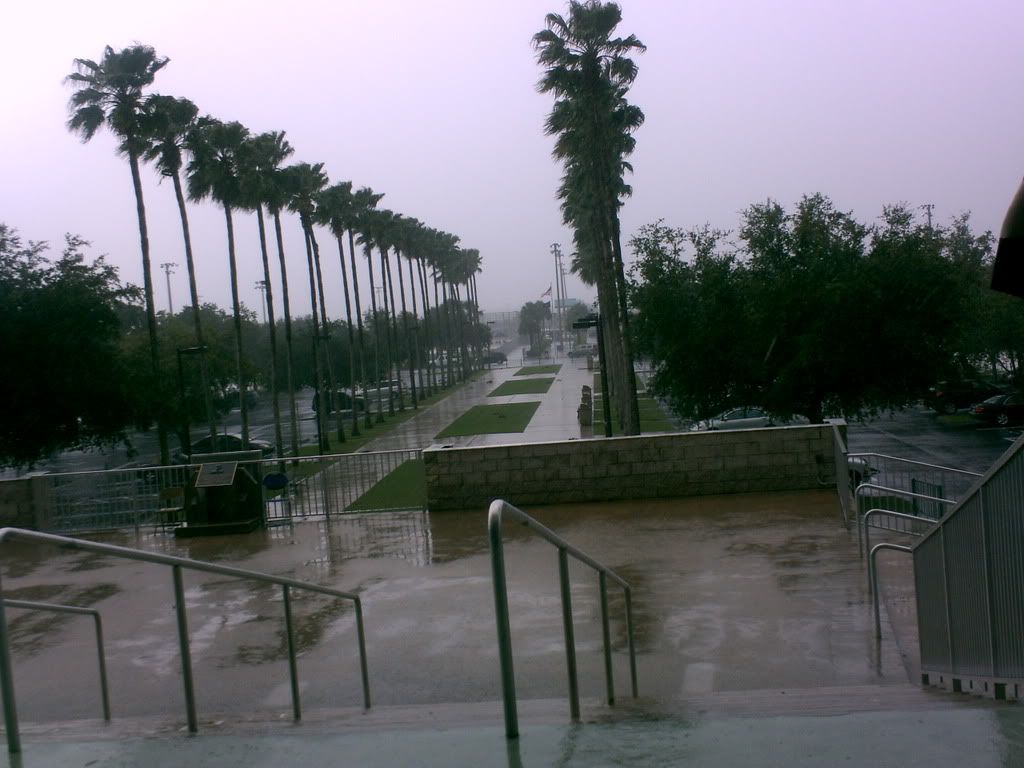 Rain douses fans as they flock up the mall the gates. Or not.
No baseball over here!
No baseball over here either!
While you're waiting out the rain delay, you might want to check out Roger's weekly Minor League report at
Twinkie Town
.