New Britain 2 at Binghamton 3
W: E. Brito (2-1, 3.54); L: J. Sawatski (1-4, 8.53); SV: E. Kunz (15)
HR: BIN: A. Concepcion (6).
Despite an outstanding performance by
Oswaldo Sosa
that saw him allow only 1 run on 7 hits and 2 walks while fanning 4 over 6 inning, the New Britain Rock Cats still fell, 3-2 to the Binghamton Mets.
Brock Peterson
would draw a walk in the top of the 4th inning. One out later,
David Winfree
would double him home to give the Rock Cats the early lead.
The B-Mets were quick to answer back however, with
Emmanuel Garcia
drawing a walk off Sosa.
Jose Coranado
found out single out to right that got Garcia to 3rd.
Rafael Arroyo
would ground into a double play that brought in Garcia.
Peterson walked again in the top of the sixth.
Erik Lis
and Winfree hit back-to-back singles to load the bags. Following a strike out to Plouffe,
Felix Molina
singled to drive in Peterson, making it 2-1.
Jay Sawatski
would relieve Sosa for the seventh inning. In the bottom of the 8th,
Nick Evans
would take a walk off Sawatski.
Ambriorix Conception
then went yard over the center field fence to score a pair of runs and the win.
Peterson was 0-for-2 at the plate but with a pair of walks and a pair of runs. Winfree was 2-for-4 with an RBI.
Steve Tolleson
was 3-for-5 but did not factor into the scoring.
Toby Gardenhire
,
Jeff Christy
and
Matt Moses
were all one hit wonders, although Moses went for an extra base with his hit and drew a talk as well. Gardenhire also found a free pass for a walk in the top of the 9th.
Dustin Martin
, pinch hitting for Christy would smack a line drive double, but Gardenhire would be taken out at the plate to save the run. It was close, but Tolleson would follow the play with a strike out that ended the contest.
The two teams rematch tonight. The B-Mets are reporting that
Jose Sanchez
(5-4, 5.02) will start for the B-Mets against lefty
Kyle Aselton
(2-0, 3.69) of New Britain.
Box
Log
B-Mets
Rock cats
Courant
Press Connects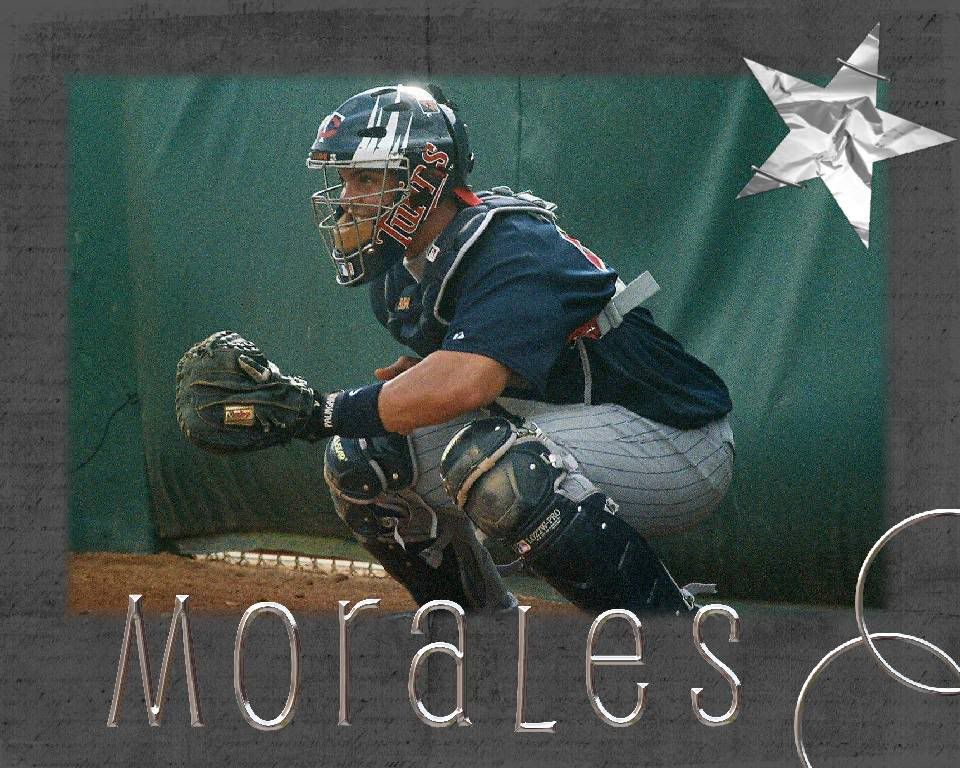 Rochester 4 at Buffalo 3
W: B. Korecky (3-1, 2.95); L: R. Rundles (5-3, 3.75); SV: T. Lahey (8)
HR: ROC: H. Clark (2). BUF: B. Snyder (5), M. Aubrey (1).
The visiting Rochester Rock Cats tied the game late and went on to win in the 11th inning, 4-3 over the Buffalo Bisons.
Phil Humber
lasted 5 innings, allowing 3 runs, earned on 3 hits while striking out 6. He gave up both of the Bison's home runs.
Caisy Daigle
worked 2 innings of relief, walking 2 and striking out 1.
Bobby Korecky
would pick up the win, going 2.1 innings, allowing 1 hit and 2 walks while striking out 2.
Howie Clark
would double in the top of the 2nd, moving to 3rd on
Randy Ruiz
follow up single.
Jose Morales
would ground into a double play that plated Clark to put the Wings on the board.
In the top the ninth inning,
Garrett Jones
would single and Clark would go yard over the right field fence to tie up the game.
Jones and Clark both drew walks in the top of the 11th. Following a strike out to Ruiz, Morales would single to score Jones for the game winning run.
Jordan Brown
would single in the bottom of the inning and following a sac bunt to
Aaron Herr
,
Mariano Gomez
would walk
Brad Snyder
.
Tim Lahey
would replace Gomez and get Mulhern out on strikes. A wild pitch would move the pair and pinch hitter
James Cooper
would take a walk to load the bags. But after a few tense moments, Lahey would get
Josh Barfield
to strike out to end the game.
Ruiz now has an eight-game hitting streak, and has hit safely in 11 of his last 12 games.
Clark was 2-for-4 in the contest with a pair of runs and two RBIs.
The Wings stay on the road, going for three games against the Lehigh valley Iron Pigs. Right-hander
Danny Graves
(2-0, 3.20 ERA) gets the start against IronPigs righty
Gary Knotts
(1-1, 3.76) at 7:05 tonight.
Box
Log
Red Wings
Bisons
D&C
B-News
B-News II
Extra Bases
Blog
RHP
Heath Totten
was given his release after yesterday's 8-3 win in Buffalo. Totten was 0-2 with a 5.79 ERA in 16 games (four starts) for Rochester. Totten had just one appearance (took the loss allowing four runs in 2.0 innings pitched vs. Scranton on June 2) in the last 12 days.
In the end,
Matt Macri
never even got on plain.
Nick Punto
was placed on the DL and Macri was recalled from the Minneapolis-St. Paul airport to rejoin the Twins. Punto has a strained left hamstring and will likely be sent back to Fort Myers for rehab.