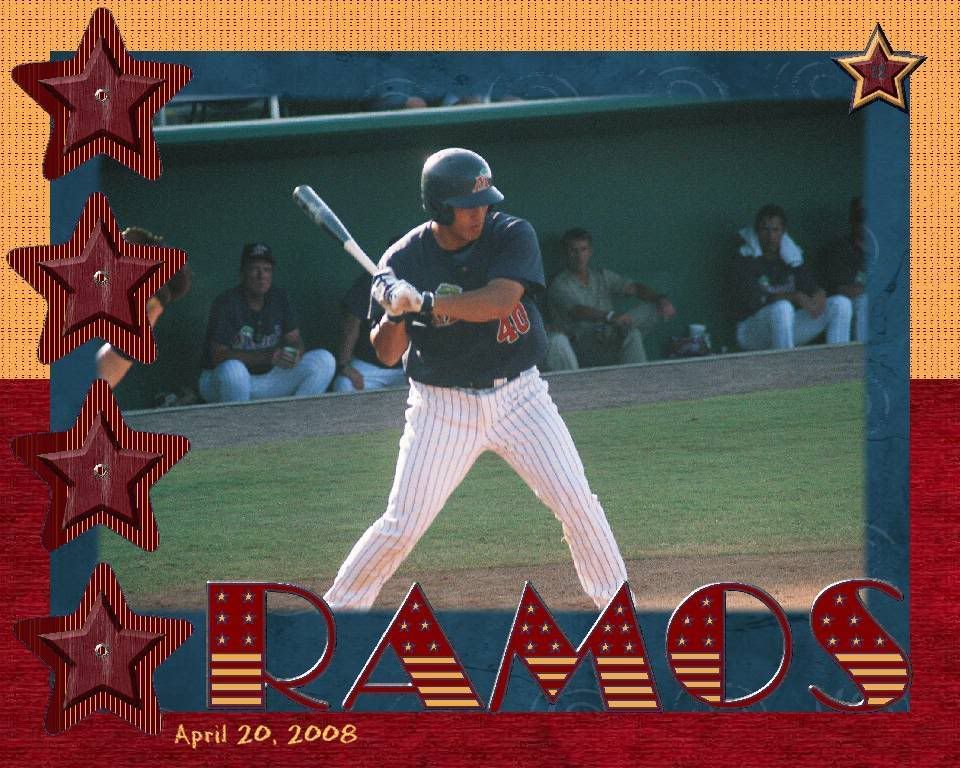 Fort Myers 6 at Brevard County 4
W: A. Burnett (5-2, 3.34); L: Z. Braddock (2-3, 3.90); SV: R. Delaney (13)
HR: BRE: S. Chapman (8).
The Fort Myers Miracle got back on track against the Brevard County Manatee at Spacecoast Stadium, picking up a 6-4 win.
A Manatee, for those not from around Florida, is a slow moving aquatic mammal that eats sea grass in coastal waters and inland rivers.
Alex Burnett
allowed 4 runs on 6 hits and 3 walks while fanning 2 over six. He had however, lots of run support, which started in the top of the 3rd inning.
Yangervis Solarte
and
Yancarlos Ortiz
would both be taken out on strikes.
Brian Dinkelman
would walk and
Edward Ovalle
would be hit by a pitch to follow him onto base.
Danny Valencia
then walked to load up the bags.
Whit Robbins
would walk to force in a run.
Wilson Ramos
would then hit a line drive that brought in Ovalle and Valencia.
Juan Portes
would be taken out on strikes to end the inning.
The Manatees would take on back in the bottom of the 3rd when
Darren Ford
drew a walk with 2 outs, then stole 2nd base. He'd advance to 3rd on a throwing error by
Wilson Ramos
, and would then be doubled in by
Larenzo Cain
.
Danny Santiesteban
would reach on a fielding error in the top of the 4th, then move to second on a wild pitch by Tees starters
Zach Braddock
. Solarte would get him to 3rd on a sac-bunt and Ortiz would sacrifice him home to make it 4-1 Miracle.
In the top of the fifth,
Rafael Lluberes
would come out to replace Braddock on the mound. He'd get Ovalle to ground out, but Valenica singled to get on base. Robbins walked and Valencia moved to 3rd on a throwing error. A line drive single by Ramos brought in Valencia for yet another Miracle run.
The bottom of the sixth would prove troublesome for Mr. Burnett. He'd get Ford out on strikes, but Cain singled and
Taylor Green
walked.
Andy Bouche
's line drive then brought Cain in.
Charlies Fermaint
would fly out to right before
Chuck Caufield
singled. Green would try to make it home, but would be taken down at the plate for the final out.
Stephen Chapman
would take Burnett deep over the right field wall in the top of the 7th.
Yohannis Perez
then walked before
Anthony Slama
replaced the failing Burnett on the mound. Perez would advance to 2nd on a ground out and a wild pitch by Slama got him to 3rd. Ford's single to center brought him in. That would be all the Manatees would get however, despite a walk to Cain and three stolen bases.
With two outs on the board in the top of the 8th,
Yancarlos Ortis
would reach on a throwing error by Green. Dinkleman and Ovalle would hit back-to-back singles which plated Ortiz for an insurance run.
Ramos finished up the game 3-for-4 with 3 RBIs.
The two teams rematch at 7:00 on Friday with southpaw
Tyler Robertson
(4-2, 2.76) on the mound for the Miracle. The Manatees will counter with right hander
Jeremy Jeffress
(2-2, 6.98).
Box
Log
Miracle
Manatees
Breeze
NDN
Fla Today
The Florida State League and Fort Myers Miracle are pleased to announce the addition of
Wilson Ramos
to the Florida State League All-star Game, which will be played on June 14, 2008 at Spacecoast Stadium in Viera, Florida.
Ramos replaced Lakeland catcher
James Skelton
who will miss the game due to an injury.
Ramos is the 7th Miracle player named to the 2008 All-star team. It is a record number for the Fort Myers Miracle. Ramos joins second baseman
Brian Dinkelman
, third baseman
Danny Valencia
, outfielder
Rene Tosoni
, starting pitcher
Jeff Manship
and relievers
Anothny Slama
and
Robert Delaney
on the team.
A 21-year old native of Valencia, Venezuela, Ramos compiled a .236 batting average, a team-high eight home runs and 38 RBI. Signed as a non-drafted free agent, he is in his first season with Fort Myers. Last season, he hit .291 with eight home runs and 42 RBI for the Beloit Snappers of the Midwest League.
Let's Go Miracle
News Press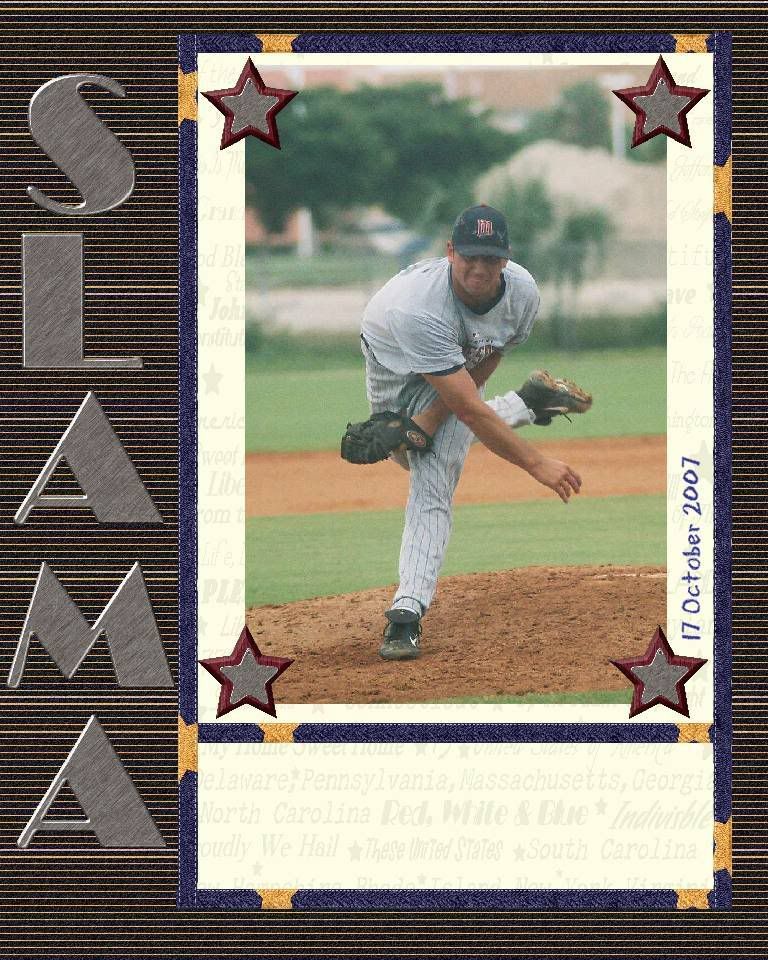 Ramos was not the only player honored this week as reliever
Anthony Slama
was named the Minnesota Twins minor league pitcher of the month. The 24-year old posted a 1.20 ERA in 11 games during the month of May. Drafted out of the University of San Diego, Slama has been lights out for the Miracle this season, compiling a 2-0 record with 9 saves, a 0.62 ERA, and 47 strike out over 29 innings.
Slama was a 39th round pick in the 2006 MLB draft. He spent his rookie season split between Elizabethton of the Appalachian League and Beloit of the Midwest League.
All in the Family?
The Minnesota Twins are holding a try out camp this Saturday at the Lee County Sportsplex.
Eddie Santiesteban
, the brother of current Miracle outfielder
Danny Santiesteban
and his brother-in-law, a grad from Judson College, Ill., will be participating in the camp. While Eddie says he as no plans for become a professional baseball player at this time of his life, it was the only way he could get his brother-in-law to participate and feels the kid has a chance to make the team.
Registration for the camp begins at 8:00 Am in front of the Hammond Stadium Ticket Office.
Anyone eligible to sign a professional contract may register, but players must be high school graduates who have not previously been drafted. They also may not fall under the restriction of major league baseball's college agreement.
Participants should bring their own gloves and shoes, while the Twins will provide bats and balls. Tryouts are expected to last the entire day. Participants are encouraged to bring their own lunches.
The camp is conducted by the Twins player development staff.
Meanwhile, the Twins are wrapping up extended spring training for their rookie league players. The last game will be played Saturday, June 7th at the City of Palms Complex against the Boston Red Sox rookies. The Twins will then take two days off and go into a six day mini-camp. The players that will be assigned to the Elizabethton Twins will break camp on Sunday, June 15th.
Elizabethton begins their season on Tuesday, Just 17th against the Bluefield Orioles. The GCL Twins begin playing their short season schedule at the Lee County Sportplex, Thursday June 19th against the GCL Pirates.
More information on the Minnesota Twins rookie system can be found at
gcltwins.com
.