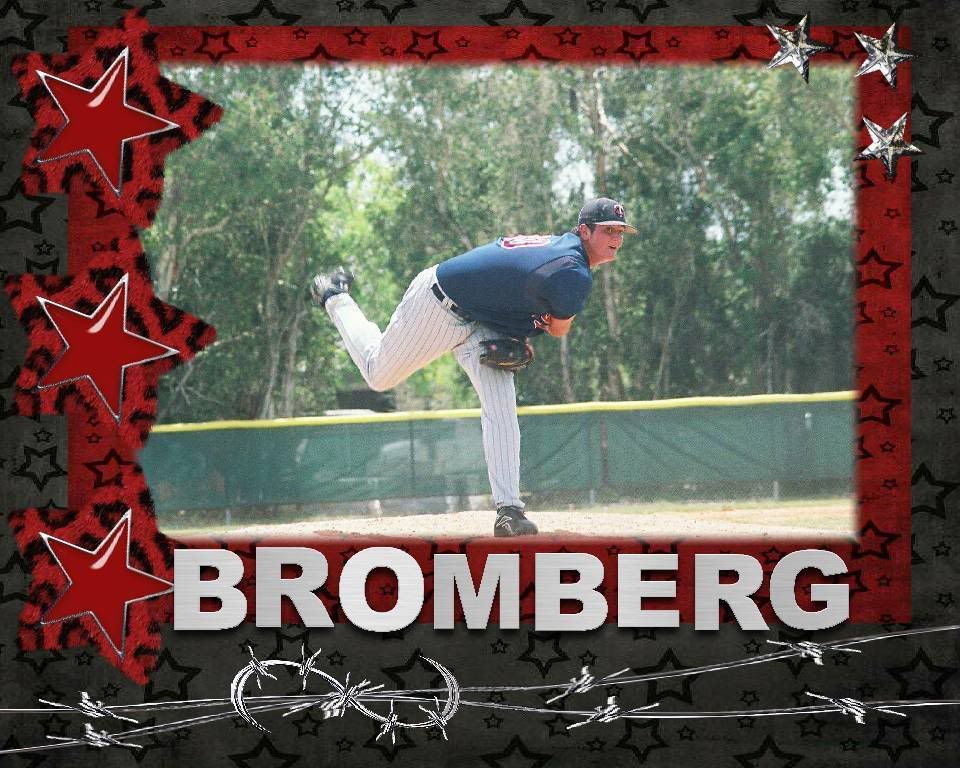 Quad Cities 0 at Beloit 5
W: D. Bromberg (4-3, 4.60); L: B. King (1-4, 4.33); SV: S. Steedley (5)
HR: BEL: R. Santana (5).
Unlike his High-A counterpart,
David Bromberg
did not go the distance, but he did blank the Quad City River Bandits for six innings, holding them to 3 hits and 4 walks while fanning 8.
Fellow Midwest League All-stars
Steve Hirschfield
and
Spencer Steedley
would be called upon to finish the game, taking the Beloit Snappers to a 5-0 victory.
Chris Cates
would take a walk with one out in the bottom of the first.
Garrett Olson
hit into a force out that took Cates out at 2nd, and
Ozzie Lewis
would knock a fly ball to left to move him to 2nd.
Steve Singleton
then doubled out to right to plate Olson for the first Snappers run.
Ramon Santana
hit a solo shot home run in the 5th, shortly before the R-Bandits batting coach was ejected by the home plate umpire.
In the bottom of the 8th, Lewis knock a line drive to right to make his way onto the base paths, and Singelton reach on a fielding error by Quad Cities 2nd baseman
Mike Folli
.
Joe Benson
would fly out to right to advance the pair.
Chris Parmelee
was then intentionally walked, and
Jair Fernandez
drew a walk to force in Lewis. Following a strike out to Santana,
Ben Revere
's ground ball to center drove in Singleton and Parmelee.
Lewis was 2-for-3 in the game with a walk and a run, raising his average to .198. Santana was 2-for-4 with a run and a RBI, but with a pair strike outs as well.
Lefty
Mike Tarsi
(3-6, 5.64) takes to the mound Wednesday at 7:00 PM Central Time for the Snappers for the final game in the series.
Box
Log
River Bandits
Snappers
Monday:
BDN
New Britain 3 at Altoona 4
W: C. Hamman (2-5, 3.92); L: R. Mullins (5-4, 3.48); SV: E. Meek (1)
HR: NBR: L. Hughes (13).
Luke Hughes
hit his 13th home run of the year, bringing
Steve Tolleson
and
Toby Gardenhire
home with him, but it was not quite enough as the New Britain Rock Cats fell to the Altoona Curve, 4-3.
Ryan Mullins
gave up 4 runs (3 earned) on 5 hits and 2 walks while striking out 2 over six innings, suffering his 4th loss of the season.
Gardenhire was 3-for-3 at the plate.
Brock Peterson
,
Trevor Plouffe
, and
Dustin Martin
were all one hit wonders for the Rock Cats.
Game two of the 3 game series is Wednesday at 7:05 Pm with
Anthony Swarzak
(3-2, 4.18) on the mound for the Rock Cats.
Box
Log
Curve
Rock Cats
Altoona Curve
Sandlot Swashbucklers
Blog
Rochester 3 at Buffalo 4
W: J. Tomlin (1-0, 3.86); L: K. Mulvey (3-7, 3.82); SV: O. Perez (2)
HR: ROC: R. Ruiz (4), J. Pridie (3).
Randy Ruiz
hit his 4th home run of the season, a single shot over the right field fence, in the bottom of the fifth inning. But the Red Wings were already playing catch up at that point.
Kevin Mulvey
had allowed 4 runs (only 1 earned) on 5 hits and 3 balls while striking out 4 over six.
Garrett Jones
fielding error in the bottom of the fourth lead to the 3 unearned runs.
In the top of the 7th,
Jason Pridie
would go yard, his 3rd of the year. Jones would double, move to 3rd on a
Chris Basak
ground out and be plated by Ruiz's line drive to center.
Jones finished up 2-for-3 with a walk and a run, while Ruiz was 2-for-4 with a run and a pair of runs scored.
McDonald and Buscher each had a hit for the Wings, but did not factor into the scoring.
The Red Wings pitching staff had allowed at least one home run (eight total home runs) in seven straight games, a streak that ended Tuesday.
Rochester has a 19-9 record when the Wings score four runs or more in a game, but only a 5-27 record when the Red Wings score three or fewer runs.
The two teams rematch on Wednesday for a 7:05 PM start.
Jeff Harris
(2-3, 5.11) will start for Buffalo. Former Miracle
Brian Duensing
(2-5, 4.43) will be on the mound for the Red Wings.
Box
Log
Red Wings
Bisons
D&C
B-News
Extra Bases
Blog
Inside Pitch
Blog