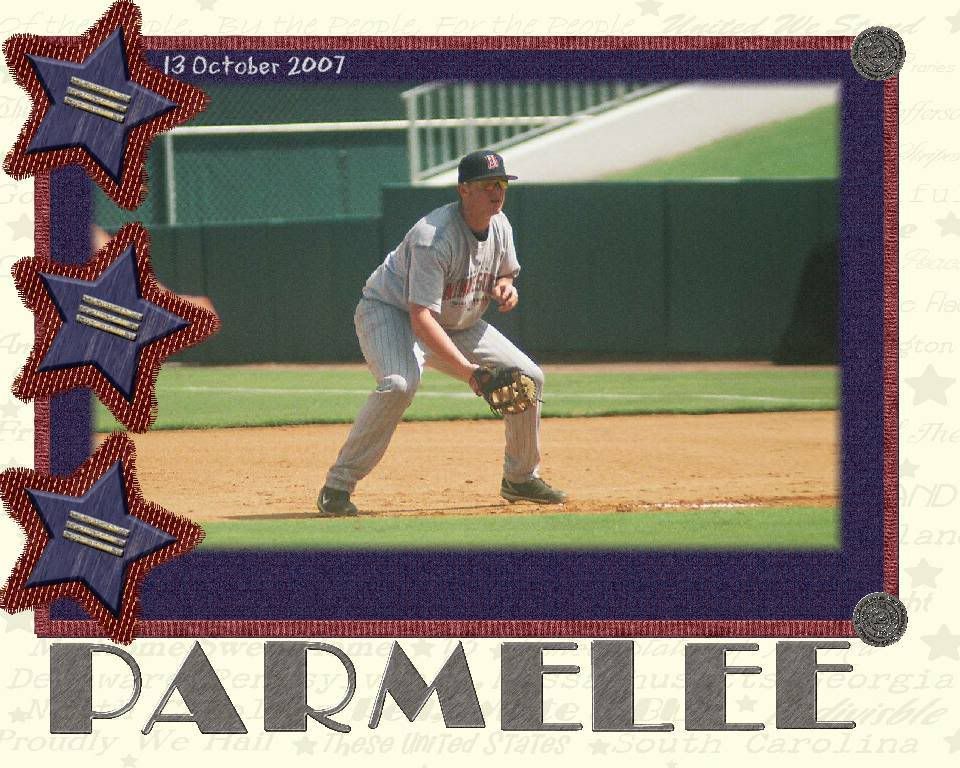 Quad Cities 4 at Beloit 2
W: N. Additon (5-2, 2.49); L: S. Arias (2-2, 2.59); SV: M. Diapoules (2)
HR: QC: P. Vazquez (1).
Santos Arias
has pitched quite well since his promotion from Extended Spring Training, but last night, against the Quad Cities River Bandits, he found that he needs his teammates to lend him a bat from time to time. Unfortunately, the Beloit Snappers only managed four hits, being stoned through the first five innings by Davie, Florida, native
Nick Additon
, falling to the Cardinals farm team 4-2.
Paul Vazquez
would go yard on Arias in the top of the 2nd for a single shot home run, his first of the season. In the top of the 3rd.
Adrion Chambers
singled and
Peter Kosma
doubled him in. Kosma would get an extra base on the throw, and a wild pitch by Arias lead to Kozma coming home, making it 3-0 River Bandits.
Arias would work six innings through, giving up three earned runs on 6 hits and a walk while fanning 6 for a quality start. A quality start was nothing to Additon though, who has not allowed a run since May 10, or a hit since May 24.
Charles Nolte
worked the next two innings, allowing 2 hits and striking out 2 before giving way to Aussie closer
Brad Tippett
.
With 2 outs on the board in the bottom of the seventh,
Steve Singleton
hit a ground ball to get on base and
Joe Benson
followed with a grounder of his own.
Chris Parmelee
's line drive to right brought in the pair. A throwing error by Chambers gave Parmelee an extra base, but he could not capitalize as
Greg Yersich
lined out to end the inning.
The only other hit Beloit had would a single by
Ben Revere
in the bottom of the sixth inning.
Tippett would get
Paul Vazquez
and
Thomas Pham
out on strikes before allowing a single to
Nick People
, who when stole 2nd.
Domnit Bolivar
singled out to center to bring in People, and advanced to 2nd on a throwing error by Revere. However, Tippett would get
Mike Folli
to ground out to retire the side.
Mark Dolenc
,
Ozzie Lewis
and Parmelee each struck out twice, while
Ramon Santana
went 0-for-3 with 3 K's. Everyone in the batting order had at least one strike out, except for Revere who finished up 1-for-3 with a walk.
The teams rematch Tuesday with
David Bromberg
(3-3, 5.08) throwing out the first pitch at 7:00 PM central time. The R-Bandits pitcher is T.B.D.
With the Midwest League All-Star Game set to be played on Tuesday, June 17, it may not be a stretch to say you will find Additon on the mound for Palm Beach when the Miracle bus trip rolls in on Sunday, June 22.
Box
Log
Snappers
R-Bandits
QC Times
Future Redbirds
Blog
Monday:
BDN