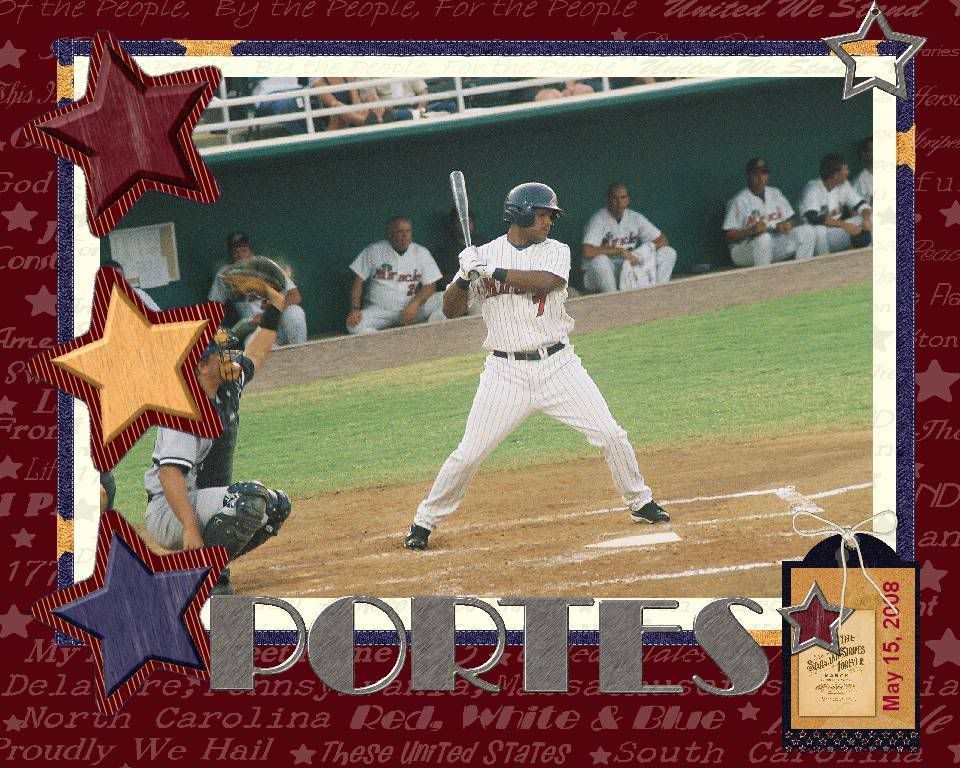 Fort Myers 1 at Brevard County 2
W: T. Wendte (3-0, 4.91); L: M. Allen (0-1, 6.75)
HR: None.
It was old friends day at Spacecoast Stadium as
Henry Reyes
took the start against the Brevard County Manatee and
Mike Allen
took the loss. It also appears that the Twins have started to move players as
Heath Totten
was given his release today from AAA Rochester.
On the whole though, it was a pitcher's duel. It just involved a lot of different pitchers. Reyes worked 2.1 innings, allowing 1 hit and walking 4.
Frank Mata
took over for the next 3.2, allowing 3 hits and fanning 3.
Jose Lugo
worked 2, allowing 1 hit and striking out 4.
Blair Erickson
worked the next inning, striking out 2.
Meanwhile Brevard's
Jeremy Jeffress
pitched 7 innings, allowing 4 hits and 1 walk while striking out 8.
Rob Delaney
would be on the mound for the Miracle, and
Casey Baron
for the Milwaukee farm with the game still scoreless when the 10th inning rolled around.
Juan Portes
and
Danny Santiesteban
hit back-to-back singles that got Portes all the way to 3rd.
Yangervis Solarte
then hit a sac-bunt, scoring Portes to give the Miracle a run.
Darren Ford
would single off of Delaney and steal 2nd. With 2 outs on the board, Delaney intentionally walked
Tyler Green
.
Charlie Fermaint
's line drive scored Ford to tie up the game.
Edward Ovalle
would reach on a fielding error in the 11th but the Miracle left him stranded.
Mike Allen
would allow a single to
Martin Muldanado
and hit
Brent Brewer
with a pitch. A wild pitch put a runner on 3rd, but
Darren Ford
would fly out to end the inning.
Whit Robbins
singled in the top of the 12th, but
Wilson Ramos
ground into a double play. In the bottom of the stanza,
Lorenzo Cain
would single, then steal 2nd. Following a fly out ot
Jimmy Mojica
,
Charles Fermaint
doubled off Allen to drive in Cain, ending the game.
Yancarlos Ortiz
was 2-for-4 at the plate while Robbins was 2-for-5. Valencia was 1-for-3 with a pair of walks and Ovalle was a one hit wonder through 5 at bats, with a pair of strike outs.
The two teams rematch Saturday with
Cole Devries
(4-5, 3.50) on the mount for the Miracle. Brevard County will send
Alexandre Periard
(5-4, 4.55) to throw out first pitch at 7:00 P.M.
Box
Log
Miracle
Manatees
News Press
Breeze
Fla Today
Let's Go Miracle
Blog
"Big Henry" Reyes
pitched a total of 13 games last year, 11 in Elizabethton, 2 in Beloit before being injured. Allen, a native of Orange Park, Florida, pitched 13 games for E-Town last season.
Tyler Robertson
was placed on the 7-day DL with tendinitis, which freed up the roster spot for Allen. The Miracle already had one free roster spot following the retirement of
Danny Vais
ealier this week.
Lakeland's
Ryan Strieby
and
Jeff Kunkel
were added to the Florida State League West All-star team. More at
Florida State League Log
.