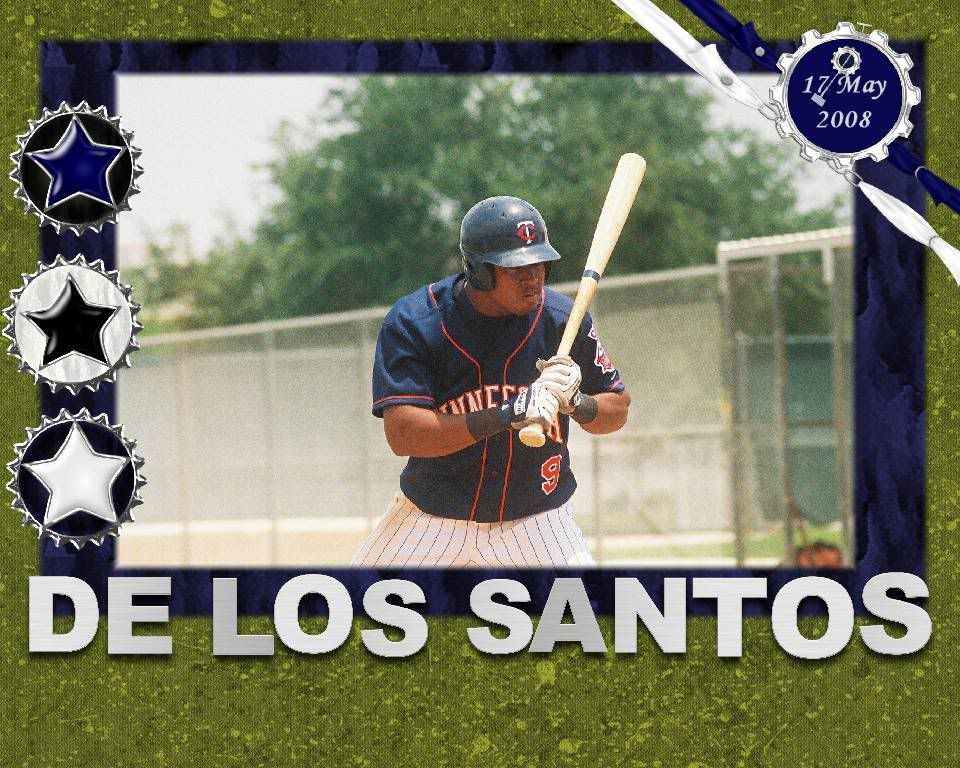 Beloit 3 at Peoria 1
W: C. Nolte (3-1, 2.41); L: C. Siegfried (1-6, 7.43)
HR: BEL: E. De Los Santos (1).
The Beloit Snappers started out the 2nd half of the Midwest League season with a win on Thursday, breaking a 1-1 tie in the 8th inning and hanging on to win 3-1.
Mike McCardell
worked six innings for the Snappers allowing 1 run (unearned) on 4 hits and a walk while fanning six. The run would come when
Cliff Anderson
tripled out to
Mark Dolenc
in left. A throwing error by
Deibinson Romero
allowed
Nate Samson
to reach and Anderson to score one out out later.
The Snappers had already gotten onto the board with
Estarlin De Los Santos
leading off the third inning with a single, then stealing 2nd. A throwing error by Chiefs' catcher
Josh Donaldson
saw him to 3rd. After a walk to Dolenc,
Joe Benson
would ground into a double play, but it served to plate De Lo.
For the Chiefs,
Dae-Eun Rhee
worked five innings, giving up 3 hits and 3 walks while striking out 3.
Audy Santana
would work the sixth before
Chris Siegfried
replaced him for the seventh.
Sigfriend would still be on the mound when De Lo lead off the top of the 8th by going yard over the left field wall. Dolenc would single and Benson would walk before
Jordan Latham
replaced Siegfried on the mound.
Paul Kelly
's sac-bunt would move the pair and a sac-fly by
Chris Parmelee
brought in Dolenc for the insurance run.
Kelly would go 2-for-2 at the plate with a walk. De Lo, down at the bottom of the order, was 2-for-3 with a pair of runs and a RBI.
Greg Yersich
, who handled first base in the game, was the one hit wonder, ending up 1-for-4 at the plate. Benson and Dolenc were both 1-for-3 with a walk each, Dolenc also had a run.
Charles Nolte
would pick up the win, allowing 3 hits and a walk over 3 innings. He'd strike out only one.
The two teams rematch on Friday with
David Bromberg
(4-4, 4.65) on the hill for the Snappers.
Box
Log
Snappers
Chiefs
PJStar
BDN
Bluefield 1 at Elizabethton 7
W: T. Wright (1-0, 0.00); L: E. Gamboa (0-1, 4.15)
HR: None.
It was another hit fest at Joe O'Brien Stadium again on Thursday, as the Elizabethton Twins downed the Bluefield Orioles, 7-1.
The bottom of the fifth saw 4 runs in for the E-Twins as
Dominic De La Osa
was hit by a pitch to open the inning. He'd move to 2nd on a wild pitch. After
Nate Hanson
flew out,
James Beresford
singled to bring in De La Osa. A fielding error by
Lance West
saw the Bearcat to 2nd and a wild pitch by
Eddie Gamboa
moved him to 3rd.
Jeanfred Brito
would plate him with a single. Gamboa would then try a pick off on Brito that ended with the speedster taking 2nd on a throwing error.
Travis Keating
would be brought in for the O's and
Drew Schmiesing
drew a walk off him.
Jon Waltenbury
would smash a single out to right. Brito would try to go home, but would be nabbed at the plate on the throw. Keating would then unleash a wild pitch that moved the pair of runners.
Danny Rams
then doubled to drive the two in.
Hanson would reach on a throwing error in the bottom of the 3rd, and go on to score on a Schmiesing single.
Michael Harrington
would double to drive in Brito and Waltenbury in the 7th.
Brito was 2-for-5 with a run and a RBI, the only E-Twin with a multi hit game. Schmeising was 1-for-2 with a pair of walks, a run and a run batted in. Waltenbury was 1-for-3 with 2 runs. Rams was 1-for-4 with 2 RBIs and 3 strike outs. Harrington was 1-for-2 with 2 RBIs and a pair of walks. Beresford finished up 1-for-3 with a walk and a run.
Danny Osterbrock
worked 3 innings for the E-Twins allowing 1 run on 5 hits while fanning 5.
Thom Wright
picked up the win by pitching the next three, allowing only 1 hits and a walk while fanning 3.
Jarrad Eacott
and
Danny Rondon
finish up on the mound with Eacott working a pair of innings, and Rondon the final stanza.
The E-Twins now travel to Pulaski for a 3-game set against the Mariners new farm team. Game one is set for Friday a 7:00 PM
Box
Log
E-Star
Milb.com
Twins Notebook: Waltenbury
Twins NotebooK: Harrington
Telegraph