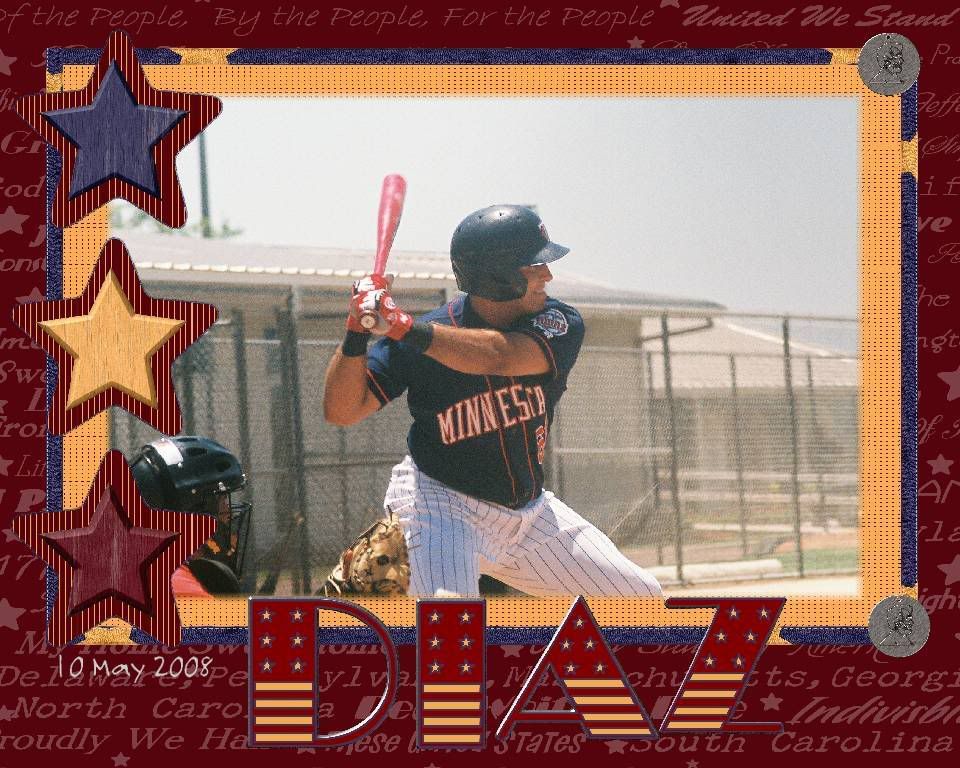 GCL Twins 7 at GCL Orioles 3
W: A. Lobanov (1-0, 7.71); L: R. Bierd (0-1, 4.50)
HR: None.
Last year, the Orioles kept throwing a bunch of "crappy little lefties", as Milt put it, at the guys and they couldn't hit them.
Pedro Beato
was not a lefty but the Dominican was certainly effective in limiting the GCL Twins hits, as they took only 4 off of him in 5 innings. Not that the Twins
Angelo Sanchez
was a slouch. He too limited the opponent to only 4 hits over 5 innings, and fanned 5 as well.
The Twins would find their bats in top of the 7th, with
Reggie Williams
singling with one out on the board. Aussie
Tim Atherton
then doubled, moving Williams to 3rd. Catcher
Josmil Pinto
reached on a fielding error before the O's
Randor Bierd
would issue a walk to
Juan Sanchez
forcing in a run.
Herbert Lara
then hit a sac-fly out to center to drive in Atherton before
Jakub Hajtmar
ground into a force out.
Luis Lebron
would be thrown at the Twins next or actually he'd throw at the Twins, and hit
Danny Ortiz
with a ball.
Andy Diaz
then doubled out center to drive in Ortiz.
Tyler Landendorf
ground out before Williams, Atherton and Pinto would draw walks to force in Diaz.
Luiyi Batista
would then be brought in, and got Sanchez to ground into a double play to retire the side.
Andrey Lobanov
would work two good inning for the Twins and return to the mound for the 8th.
Javier Sanchez
and
Luis Ramirez
would take back-to-back singles off him.
Garabez Rosa
would pop out before
Jake Mauer
summoned
Alex Curry
from the bullpen to replace the Russian lefty. Curry would get
Jose Kianes
out on strikes, but issue a walk to
Zachary Dillon
, loading the bags. A wild pitch would drive in Santana and a single by
Edinho Meyer
brought in Ramirez.
Dishenko Ricardo
could single to score Dillon, but
Omar Casamayor
would ground out, leaving the O's down by one.
Lara would reach on a fielding error by
Xavier Avery
and move to 2nd on the play. Following a pop up to Hajtmar, who handled first base defensively,
Danny Ortiz
would double to drive in Lara. Diaz then singled to bring in Ortiz.
Tyler Ladendorf
would ground out before Williams doubled to drive in Diaz.
Daiz would finish up 3-for-5 with 2 runs and 2 RBIs in the designated hitter role. Williams was 3-for-5 with a walk, a run and a run batted in. Ortiz was 1-for-4 with double, a pair of runs and a RBI while Atherton was 1-for-4 with a double, a walk, and a run. Sanchez was 1-for-3 with a walk and a run batted in. and Ladendorf was the one hit wonder going 1-for-5 at the plate.
The Twins stay on the road against the GCL Reds on Saturday. The game is early - 10 AM start. The GCL Twins return home on Sunday to face the Red Sox.
Box
Log
Tyler's Twins Talk
has a breakdown of the GCL Roster. Since he using the info on MiLB to write the piece, there are some incorrect assumptions in it. I also hope that Ladendorf's .143 batting average would give him an indication as to why Tyler is in the GCL and not Elizabethton. While I appreciate all Milb does in it's reporting, it still works on a "telephone" system and the information they report is inaccurate at times.
DSL Twins 1 at DSL Yankees2 3
W: A. Atacho (1-0, 0.69); L: E. Cardenas (1-1, 2.05); SV: M. Croussett (3)
HR: DSL TWI: Y. Franco (1). DSL NYY2: K. De Leon (1).
A single shot home run by
Yancarlo Franco
in the eighth inning was all the road kill DSL Twins could manage on Friday against the Yankees2.
Eliecer Cardenas
suffered the loss, allowing 3 runs, 2 earned on six hits while fanning 5 over 7 innings.
Manuel Soliman
was 3-for-4 with a double while
Yorby Martinez
,
Jairo Perez
, and
Eliel Sierra
all had hits, Sierra with a double.
The Twins end the week at home Saturday against the DSL Diamondback/Reds for a 10:30 AM, Dominican time, start.
Box
Log