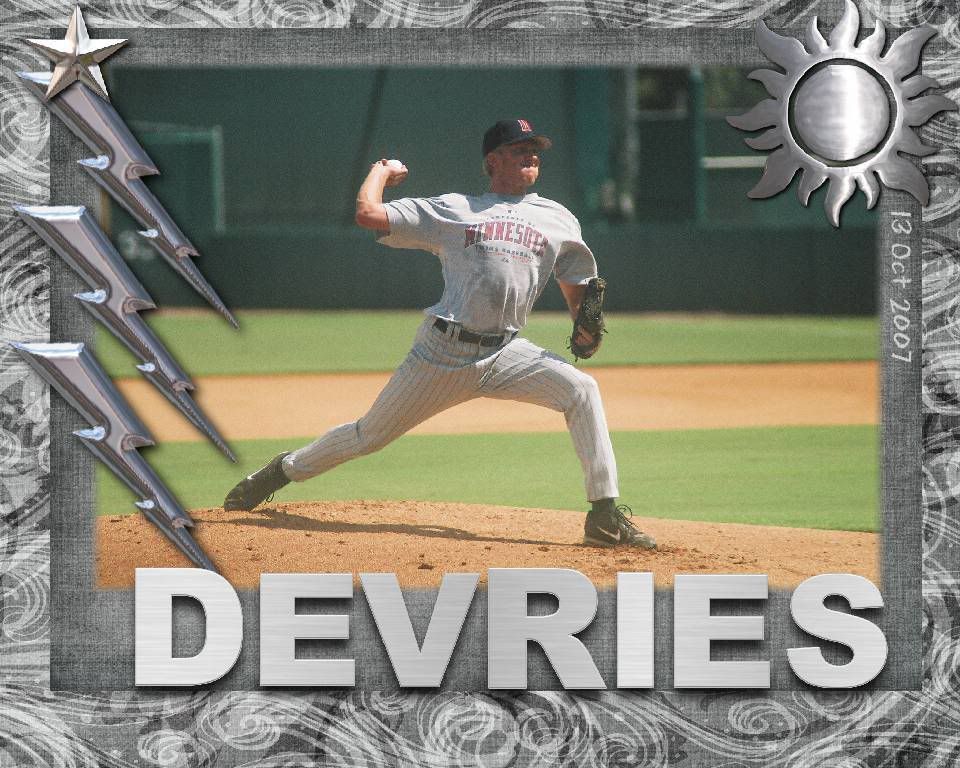 Fort Myers 1 at Dunedin 3
W: K. Rodriguez (5-6, 3.58); L: C. Devries (5-6, 2.99); SV: C. Falkenbach (8)
HR: FTM: J. Portes (6).
For once, the Fort Myers Miracle lost a pitching duel. Fort Myers'
Cole Devries
would allow 2 runs, 1 earned, on 7 hits and a pair of walks. He'd fan 7 over six inning.
Kenny Rodriguez
held the Miracle to 4 hits over six, giving up 1 run while fanning 6.
Adam Calerone
,
Brad Emaus
and
Brian Dopirak
all singled in the first inning to put one run on the board.
Jesus Gonzalez
would reach on a fielding error by
Yancarlos Ortiz
, which brought Emaus over the plate before Devries could get
Marcos Cabral
out on strikes to end the inning.
Juan Portes
would put a fly ball over the left field fence for this sixth home run of the year in the top of the six.
Recently demoted
Jay Rainville
would see Calderone reach on a throwing error by
Yangervis Solarte
who was working 2nd base for the game. Calderone would move to 2nd on Emaus' ground out.
Jesus Gonzalez
would then double Calderone in. Gonzalez would be taken out at third when he tried to stretch the hit for a triple to end the inning.
Chad Blackwell
, who was not with the Jays the last time they were in town, worked one inning, as did
Edward Rodriguez
and
Conner Falkenbach
, who recorded his 8th save of the year.
Portes and
Danny Berg
were both 2-for-4, Portes with 1 run and 1 RBI on the home run, while Berg had a double.
Eli Tintor
also doubled for the Miracle, as did
Juan Portes
, they just couldn't get together and do them all in the same inning. Solarte and
Eddie Ovalle
were the one hit wonders of the night.
The two teams play the rubber match tomorrow, with
Deolis Guerra
(7-2, 4.83) going up against
Adrian Martin
(3-2, 5.88) on a Wet-N-Wild Wednesday at Knology Field. The game starts at 12:00 Noon.
Box
Log
Miracle
News Press
Breeze
NDN